Press Release
Working Families Party Endorses Slate of Union Members, Community Organizers for Local Office
As state, federal pandemic relief stalls, WFP backs first-time candidates running to bring systemic change local
WISCONSIN — Today the Working Families Party announced its second round of endorsements for the 2022 spring election cycle. The grassroots political group's endorsements highlight a slate of union members and community organizers committed to leveraging the power of local office to serve the urgent needs working families are facing.
Top tier endorsements include union organizer and immigrants rights activist Juan Miguel Martinez for Milwaukee County Supervisor, District 12, violence prevention activist Pheng Thao for Appleton Area School District, At-Large, Diverse & Resilient organizer Nick Ross for Appleton Area School District, At-Large and Citizen Action co-op organizer Noah Reif for Brown County Supervisor, District 4. If elected, Thao would be the first non-white member of the Appleton school board, and Ross the first non-binary member.
"This year has shown us that simply having Democratic majorities isn't enough to usher in the change we need," said
Priscilla Bort
, organizer for the
Wisconsin Working Families Party
. . "We need Working Families champions at all levels of office. We're proud to endorse these candidates, who we know will be fighting for the changes our communities need now – bold investments in housing, education, jobs and infrastructure and transformative action on climate, voting rights and healthcare access. The Working Families Party is proud to back these candidates, and we'll be fighting hard to elect them."
"As a union organizer and lifelong immigrants rights activist, I know that we can't keep waiting for state or federal leaders to hand down the systemic changes our communities need now," said Juan Miguel Martinez. "The Working Families Party has a track record of electing local leaders who put communities first. I'm ready to work together to leverage all the powers of this office, and make sure local government is laser-focused on meeting the needs our families are facing."
"I'm honored to join the ranks of Working Families Party candidates running to make school boards put our public school kids, families and teachers first, said Pheng Thao. "While working in local communities, I hear the same things over and over again: the pandemic has exacerbated the issues working families face daily, and the status quo just isn't working. I look forward to working with WFP to bring the bold, progressive changes our public school communities deserve."
The WI WFP is also proud to support endorsed newly candidates Supervisor Yogesh Chawla for Dane County Supervisor, District 6; Supervisor Alex Joers for Dane County Supervisor, District 9; Dana Pellebon for Dane County Supervisor, District 33; Supervisor Melissa Ratcliff for Dane County Supervisor, District 36; Mayor Luke Diaz for Mayor of Verona; Alicia Halvensleben for Waukesha Common Council, District 11; Thomas Rutkowski for Racine County Supervisor, District 3; Supervisor Eric Hopkins for Racine County Supervisor, District 9; Olga White for Racine County Supervisor, District 10; Christian de Jong for Racine County Supervisor, District 15, and Samuel Roochnik for Kenosha Unified School District, At-Large.
The Working Families Party is a grassroots political party that recruits, trains, and elects the next generation of progressive leaders to office. In 2021, WI WFP's
endorsement of
Mandela Barnes
gave a big boost to the former WFP leader, and WI WFP activists and staff ran statewide get out the vote efforts to elect a slate of progressive candidates in Milwaukee, Madison and Racine. In 2020, WI WFP ran a massive volunteer-driven get out the vote effort, where dozens of WFP members and activists came together from across the state to help elect President
Joe Biden
. Over the course of three months, the WI WFP collected 95,000 commitments to vote from voters across the state — nearly quadruple
Donald Trump
's margin of victory in Wisconsin for 2016, and helped protect Gov.
Evers
' veto in the state legislature.
Previously, the Party helped elect Gov. Tony Evers and WFP Board Member and Lt. Gov. Mandela Barnes, and swept the MPS elections — a victory that served as a mid-point for an incredible progressive winning streak for the WFP in local elections across America. The WI WFP then went on to pass the MPS referendum and win key seats in the April election.
Mentioned in This Press Release
People
:
Alex Joers
,
Alicia Halvensleben
,
Christian de Jong
,
Dana Pellebon
,
Donald Trump
,
Eric Hopkins
,
Joe Biden
,
Juan Miguel Martinez
,
Luke Diaz
,
Mandela Barnes
,
Melissa Ratcliff
,
Nick Ross
,
Noah Reif
,
Olga White
,
Pheng Thao
,
Priscilla Bort
,
Samuel Roochnik
,
Thomas Rutkowski
,
Tony Evers
,
Yogesh Chawla
Recent Press Releases by Wisconsin Working Families Party


Jan 31st, 2022 by Wisconsin Working Families Party
As state, federal pandemic relief stalls, WFP backs first-time candidates running to bring systemic change local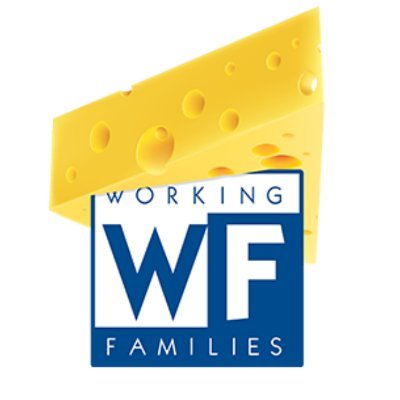 Apr 6th, 2021 by Wisconsin Working Families Party
Building on the Energy of 2020, Grassroots Political Group Helps Elect Progressive Activists, Organizers, Educators, and Public Education Graduates Across the State