Press Release
Wisconsin Startup Coalition Requests Wisconsin's Congressional Delegation Urgent Response on COVID-19 Relief Package
The Wisconsin Startup Coalition (WSC) is a non-profit founded in 2020 to advocate for the improvement of the entrepreneurial ecosystem in Wisconsin.  Made up of members from across the state, we represent startup founders, investors, universities, and other stakeholders on issues that impact innovation in Wisconsin.  We are writing to ask for your support of the federal COVID-19 relief package making its way through Congress.
The COVID-19 pandemic has impacted countless businesses, and startups are no exception.  Despite many Wisconsin businesses having been forced to close their doors this year and a rise in unemployment, we have also seen a record number of new business formations. Startups are the leading creators of new jobs and it is imperative that we continue to fuel their growth in the midst of the pandemic.  Further, startups are responding to the challenges created by the pandemic with new innovations in healthcare delivery, digital communication, and other impacted industries.
We encourage you to act quickly to pass a Coronavirus relief package that includes additional Paycheck Protection Program (PPP) stimulus prioritizing support for startup companies based on their job creation initiatives. Now is the time to invest in the future of our state.
We thank you for your support and wish you a joyous holiday season!
Sincerely,
Lydia Zeller
Lydia Zeller, President
The Wisconsin Startup Coalition
Lydia Zeller
Matt Cordio, Co-Founder
The Wisconsin Startup Coalition
About Wisconsin Startup Coalition
The Wisconsin Startup Coalition is an advocacy organization dedicated to advocating for startup founders who are the state's leading job creators. WSC's vision is to double the number of first-fundings of early stage high-growth ventures in the state over the next five years by advocating for policies that support the growth of the innovation ecosystem.
Mentioned in This Press Release
Recent Press Releases by Wisconsin Startup Coalition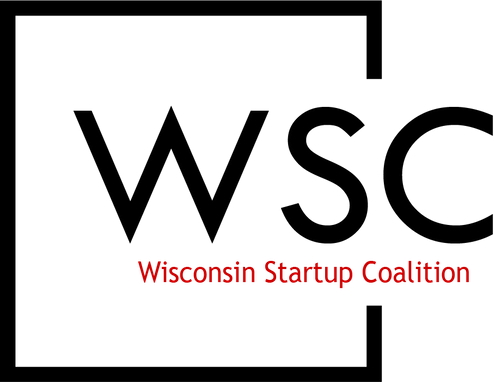 Feb 8th, 2021 by Wisconsin Startup Coalition
Investment in Wisconsin's Innovation Ecosystem will accelerate the State's economic recovery from COVID-19 pandemic