Press Release
Wisconsin Startup Coalition Applauds Governor Evers' Proposed $100m Venture Capital 'Fund of Funds' Program
Program would positively impact the State's innovation ecosystem
Madison, WI – February 14, 2020 – Governor Tony Evers today announced his 2021-2023 executive state budget will include a proposal to create a $100 million venture capital fund of funds program under the direction of the WEDC to jumpstart innovation and startup growth in Wisconsin.
"Venture capital 'fund of funds' models are effective tools for promoting investment in early stage startup companies." said Lydia Zeller, President of the WSC Board of Directors. "We encourage policymakers to work with WSC to explore successful models from other Midwestern states and incorporate best practices into future programs."
"Compared to our Midwestern peers, Wisconsin has historically struggled to create a robust venture capital ecosystem" said
Matt Cordio
, Co-founder of the WSC. "The creation of a new venture capital 'fund of funds' program would attract significant private sector investment, stimulate job growth and drive long-term economic growth across the
State of Wisconsin
."
The WSC looks forward to working with policymakers to seek broad input from the startup and venture capital communities in Wisconsin as this proposal moves forward.
About the Wisconsin Startup Coalition
Wisconsin Startup Coalition (WSC) is a bipartisan, member-driven advocacy organization formed to support the state's startup founders and the innovation ecosystem. The non-profit was formed during the COVID-19 pandemic. Over the last six months, WSC has gained the support of nearly fifty startups, funds and ecosystem organizations who share its vision: doubling the number of startups receiving their first rounds of funding in Wisconsin over the next five years. WSC is proud to be the first advocacy voice dedicated exclusively to representing the diverse voices of Wisconsin startup founders and those who support them.
Mentioned in This Press Release
Recent Press Releases by Wisconsin Startup Coalition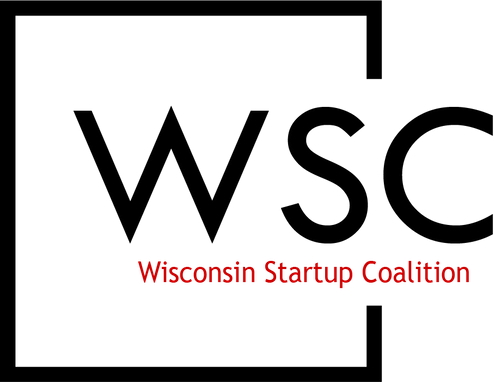 Feb 8th, 2021 by Wisconsin Startup Coalition
Investment in Wisconsin's Innovation Ecosystem will accelerate the State's economic recovery from COVID-19 pandemic