Press Release
Wisconsin and 43 States Win Suit Against Sirius Radio
Attorney General J.B. Van Hollen Announces Multistate Settlement with Sirius XM
MADISON — Attorney General J.B. Van Hollen, along with the attorneys general of 44 states and the District of Columbia, announced today that Sirius XM Radio Inc. of New York has agreed to a settlement that will provide restitution to eligible consumers to resolve claims that the satellite radio company engaged in misleading advertising and billing practices. Sirius also will pay the states a total of $3.8 million, of which Wisconsin will receive $72,801.28.
Consumers who have not previously filed a complaint may be eligible for restitution if they file a complaint with the Wisconsin Department of Agriculture, Trade, and Consumer Protection (DATCP) or Sirius by May 3, 2015.
The states' investigation focused on consumer complaints involving: difficulty canceling contracts; cancellation requests that were not honored; misrepresentations that the consumer's Sirius XM service would be canceled and not renewed; contracts that were automatically renewed without consumers' notice or consent; unauthorized fees; higher unanticipated rates after a low introductory rate; and failure to provide timely refunds.
"Eligible consumers who have previously filed a complaint related to these businesses practices will need to re-submit their complaint," Attorney General Van Hollen said. "Those who are eligible should do so to ensure they see some relief as a result of this matter having been resolved. My office will continue to work toward ensuring that Wisconsin consumers are not mislead about products and services being marketed to them," Van Hollen said.
Under the terms of the Assurance of Voluntary Compliance, available here, Sirius XM will make significant changes to its business practices. Specifically, Sirius XM agrees to:
Clearly and conspicuously disclose all terms and conditions at the point of sale, such as billing frequency, term length, automatic renewal date, and cancellation policy;
Make no misrepresentations in advertising, expressly or by implication, regarding any material term, condition or obligation of Sirius XM's subscription plans;
Provide advance notice via mail or email about upcoming automatic renewals for plans lasting longer than six months;
Revise the cancellation procedures to make it easier for consumers to cancel;
Prohibit incentive compensation for customer service representatives based solely on "saves," or retaining current customers who attempt to cancel.
The settlement also requires Sirius XM to provide restitution to eligible consumers who have made complaints about the problems addressed by the Assurance. To be considered for restitution under this settlement, consumers must file a complaint concerning conduct by Sirius XM from July 28, 2008, to Dec. 4, 2014, that has not been previously resolved.
Previously submitted complaints, whether to Sirius XM, to a State consumer protection agency or to the Better Business Bureau that were unresolved, will be considered for restitution, but only if the complaint is re-submitted to Sirius XM with a statement that the complaint remains unresolved.
Wisconsin consumers who have previously filed complaints with DATCP that were not resolved should promptly contact DATCP at 1-800-422-7128 to inform DATCP that the complaint was not resolved and to request that it be re-submitted to Sirius XM for reconsideration under this settlement. This should be done as soon as possible since complaints for re-submission to Sirius XM must be made on or before May 3, 2015.
In addition, other Wisconsin consumers can file complaints by calling DATCP at 1-800-422-7128 or using the website, http://datcp.wi.gov/Consumer/Consumer_Complaints/index.aspx.
Consumers who have previously filed complaints with the Better Business Bureau or with Sirius XM that were unresolved may either re-submit their complaints themselves, or file a new complaint with DATCP.
Consumers who want to complain directly to Sirius XM can do so by mailing their complaint to P.O. Box 33059, Detroit, MI 48232-5059 or by going to the following web address: www.siriusxm.com/settlementprogram.
All new and re-submitted complaints must be made on or before May 3, 2014.
Mentioned in This Press Release
Recent Press Releases by J.B. Van Hollen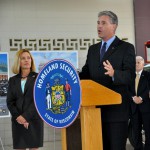 Dec 4th, 2014 by J.B. Van Hollen
Attorney General J.B. Van Hollen Announces Multistate Settlement with Sirius XM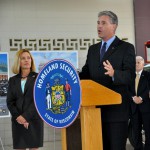 Mar 10th, 2014 by J.B. Van Hollen
Consumers who purchased computers, printers, video game consoles, or other electronic devices with DRAM memory could get money from settlements.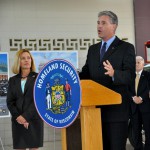 Dec 12th, 2013 by J.B. Van Hollen
Attorney General J.B. Van Hollen today issued a formal opinion to Milwaukee County Deputy Corporation Counsel Mark Grady.