Press Release
Tickets are on sale for the event of the summer
RedLine Milwaukee's 1st Soirée featuring the exhibition: Life of Artist Paul Mandracchia 1957-2014
(Milwaukee, WI) RedLine Milwaukee's Soirée, on June 11, 5:30-9:00, will pay homage to the Life of Artist Paul Mandracchia 1957-2014. As a dancer, colorist, artist, gardener, and writer, Mandracchia brought beauty into people's lives. As a founding member of the Human Rights League of Lesbians and Gays, Mandracchia was a social activist. The Soirée invites guests to support and foster the convergence of art and education, challenge injustice, and value diversity.
The opening reception of Life of Artist Paul Mandracchia 1957-2014 will chronicle Mandracchia's accomplishments as both a performance and visual artist. Paintings, sculpture, photographs of murals and installations, public art, garden still life, wood bowls, dance performance photographs, programs, ballet shoes, and costumes, narrate the story of inexhaustible artist. Photographs and programs of countless fundraisers illustrate the dedication, support, and patronage to both the LGBT community and the arts.
The exhibition and Soirée will further support the community with locally sourced appetizers, craft cocktails, and live auction packages featuring artwork created by Paul as well as other artists. There Salon Art Sale will provide the opportunity to purchase original artwork at affordable prices starting as low as $100. Studio tours will be offered throughout the evening by RedLine's Artists-in-Residency. It's the art event of the summer where you will see, hear, and experience the eclectic Milwaukee art scene.
Funds raised from the Soirée will support RedLine Milwaukee and education programs. Education and hands on art experiences that seek to nourish the individual practice of contemporary art and to stimulate the creative potential of the local community to which we are linked.
Visit
www.redlineartmke.org/soiree
or call 414-491-9088 to purchase tickets to RedLine Milwaukee's 1st Soirée; individual tickets $75, sponsorship opportunities are also available. Purchase your tickets soon as we expect to sell out of our limited admission of 200.
Paul Mandracchia was a self-trained artist whose inspiration came from a family of artists. His grandmother was a decorative painter in Italy and both of his parents were artists. As a young adult Mandracchia pursued a ten-year career as a professional ballet dancer, four of which were with the Milwaukee Ballet. Mandracchia, atypical of most ballet dancers, grew up never having taken a ballet class until he was almost 17 years old. "It took me a long time to get up the courage to admit I wanted to be a dancer," he recalled.
After retiring from ballet, Mandracchia started decorative painting, which blossomed into a burgeoning business, appropriately named Painted Finishes. Mandracchia was proud of his work with the Kohler Corporation and the John Michael Kohler Art Center in Sheboygan, WI. For Kohler, Mandracchia painted on Mylar, a replica of the original finishes from the rural Mississippi home of the "rhinestone cowboy," an outsider artist who transformed his life into a performance. In collaboration with the city's leading architects and designers, Mandracchia's work has been installed in many commercial and residential spaces nationwide.
Married to Gary Hollander, his partner for 32 years, their relationship were featured in Shall Not Be Recognized, an exhibit featuring photographic and verbal portraits of same-sex couples. First exhibited in 2007, photos by Jeff Pearcy and text by Will Fellows put a strikingly personal face on the marriage debate. Gary and Paul's portraits highlight yet another venue for Mandracchia's artistic capabilities. Gardening provided a release from Hollander's work as a psychologist, and Mandracchia, as artist, found the garden a place to express is sense of color and design.
Combining both careers, Mandracchia incorporated his experience as a dancer in a series of nudes drawn in graphite on paper. In 1993 they were featured in a one-person exhibit in New York City at Bergdorf Goodman Men. In this work the body is reduced to simple forms then brought to life again by the use of shape and value. His classical ballet background is apparent in these drawings by his use of line and sense of movement.
As a patron to the arts Mandracchia served three times on the Steering Committee for the biennial Art for AIDS Auction produced by the AIDS Resource Center of Wisconsin, Inc. Mandracchia was a founding member of the Human Rights League of Lesbians and Gays.
Paul was diagnosed with multiple sclerosis and after a few years of artistic inactivity he began to create a series of self-portraits reflecting how he felt inside. Paul's self-portraits became the platform to support arts during the Open Canvas fund raisers for MIAD.
Paul believed that death is both a part of being alive and a terminal condition; one from which we neither wake nor sleep in some other place. Paul considered the influence we have through living whole lives is what connects us to the future, thus the memory we have of him is important. We think Paul would approve of his solo exhibition Life of Artist Paul Mandracchia 1957-2014.
RedLine Milwaukee, a 501(c)(3) charitable organizations, is an urban laboratory that seeks to nourish the individual practice of contemporary art and to stimulate the creative potential of the local community to which we are linked. Through residency, education, outreach and challenging exhibition programs with a focus on social justice, RedLine inspires and impacts new generations of cultural and civic transformers.
Mentioned in This Press Release
Recent Press Releases by RedLine Milwaukee
Mar 8th, 2018 by RedLine Milwaukee
Opening event Friday April 20, 2018 – 5 p.m. to 9 p.m.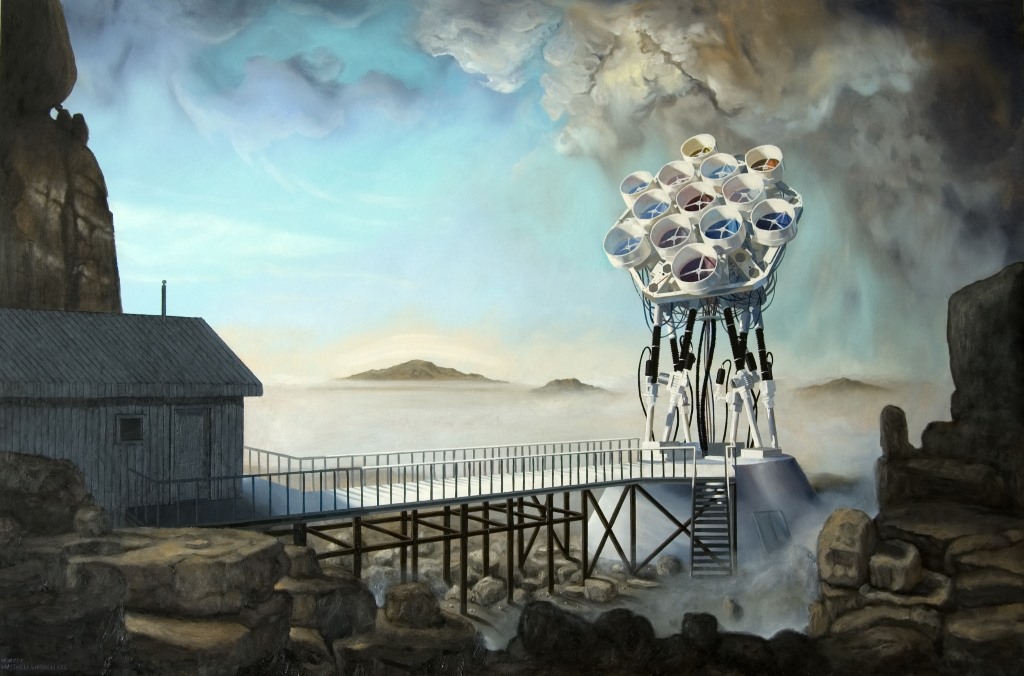 Dec 28th, 2017 by RedLine Milwaukee
RedLine Milwaukee, 1422 N. 4th, St. Milwaukee, WI 53212
Dec 1st, 2017 by RedLine Milwaukee
RedLine Milwaukee, 1422 N. 4th, St. Milwaukee, WI 53212