Press Release
The Pfister® Hotel Welcomes Nykoli Koslow as Next Artist in Residence
12th Artist in Residence Succeeds Rosy Petri after postponement due to COVID-19
MILWAUKEE, October 13, 2020 – The historic AAA Four-Diamond Pfister® Hotel, owned and managed by Marcus® Hotels & Resorts, is happy to welcome Nykoli Koslow as the hotel's 12th Artist in Residence.  Born in Chicago, the Milwaukee-based Koslow is a conceptual abstraction artist specializing in painting and drawing. The residency was originally scheduled to commence on April 1, 2020, but due to COVID-19 the start date was delayed until October 1, 2020.  He is succeeding The Pfister Hotel's 11th Artist in Residence, Rosy Petri, a portraitist, who completed her residency on March 27th, 2020.
Koslow will join The Pfister Hotel as the first transgender Artist in Residence in the history of the program. His art uses painting and drawing to fuse figuration with abstraction to explore notions of gender, sexuality and agency. Koslow uses art as a platform to analyze and express his personal feelings and worldviews as part of the broader trans-peoples community, with art inspiration derived from ancient history, mythology, religion, mysticism and theoretical physics infused with science fiction. In his most recent art series, which was part autobiographical and part research based, Koslow expressed the visceral feelings of gender dysphoria into a queer cosmology.
"I am thrilled to be the next Artist in Residence. Having this platform to introduce visitors to new art forms that have never before existed in The Pfister Hotel is incredibly special. I strive to share my artistic perspective and weave in the unmatched history of The Pfister Hotel through my own distinct lens," said Koslow. "My art will be grounded in love, respect, and gratitude while challenging and evolving traditional stories and narratives. It is my hope that all visitors will be able to interact with, engage, embrace, question, confront and enjoy these new art forms while staying at the world-class Pfister Hotel."
During his residency, Koslow aims to spark conversation and engagement around modern ideologies that are formed from religion and mythology. Part of Koslow's art process will be interpreting and reimagining The Pfister Hotel's Victorian art collections within a queer etymology by bending, twisting and evolving the art to create new artistic experiences in the hotel.
"For our 12th Artist in Residence, we searched for an emerging artist who represented Milwaukee's vibrant arts community and deserved a platform that would challenge, enlighten and creatively engage our guests," said Tim Smith, general manager of The Pfister Hotel. "It was immediately apparent Nykoli's powerful artistic approach will create an artistic environment that will have a significant impact on all our visitors. His artwork and interpretations of our existing artwork is something we cannot wait to experience."
Prior to being chosen Artist in Residence, Koslow graduated from the University of Wisconsin-Milwaukee Peck School of the Arts in 2013 with an emphasis in painting and drawing, minoring in English. Koslow has been an artist at Var Gallery since 2014 and in 2019, he was a finalist for the Mary Nohl grant and was commissioned to create a mural for the NoMADmke Wauwatosa Mural Corridor.
More information about Koslow's work can be found at http://www.nykolikoslow.com/.
Nykoli Koslow, Fall Gallery Night Event
Join The Pfister Hotel in welcoming Nykoli Koslow as the 12th Artist in Residence on Friday, October 16th from 5 to 9 PM for Fall Gallery Night. Included in the exhibition will be life-sized paintings, a drawing installation, and multiple small 'vernacular' paintings. Large paintings, teetering between abstraction and representation, depict Queer deities and G-d's. A four-part drawing installation utilizes graphic mark-making on paper and the wall to express the twisting of 'queered' pathways. Also exhibited will be approximately 70 'vernacular' paintings, spanning sizes from 2 x 2 inches to 4 x 12 inches. Together, they work to create a Queer cosmology complete with its own visual language, mythos, and physical laws.  For more information about the show, please visit the events page on The Pfister Hotel website: www.thepfisterhotel.com/events.
For more information on the latest news and updates from Marcus Hotels & Resorts, please visit: http://media.marcushotels.com.
About The Pfister's Artist-in-Residence Program
Entering its 12th year, The Pfister's Artist-in-Residence program features a working art studio and gallery that is open to hotel guests and visitors. The program encourages the public to interact with the artist and witness the evolution of each piece first-hand.
Over the years, The Pfister has received national attention for its Artist-in-Residence program. Since 2009, the hotel has been a member of the Alliance of Artist Communities, www.artistcommunities.org, an international association of artists' communities and residencies featuring a diverse field of more than 1,000 programs worldwide. Additionally, The Pfister's program has inspired similar residencies at two other Marcus Hotels & Resorts properties: The Skirvin Hilton Hotel in Oklahoma City and the Lincoln Marriot Cornhusker Hotel in Lincoln, Neb.
The program's most recent artist was Rosy Petri (2019-2020), https://www.thisisparadisehome.com/. Past artists include Stephanie Schultz (2018-2019), https://www.silversark.com/, Margaret Muza (2017-2018), www.margaretmuza.com; Pamela Anderson (2016-2017), www.pamelaandersonstudio.com; Todd Mrozinski (2015-2016), toddmrozinski.com; Niki Johnson (2014-2015), www.nikijohnson.com; Stephanie Barenz (2013-2014), stephaniebarenz.com; Timothy Westbrook (2012-2013), www.unicorns.carbonmade.com; Shelby Keefe (2011-2012), www.studioshelby.com; Katie Musolff (2010-2011), www.katiemusolff.com; and Reginald Baylor (2009-2010), www.reginaldbaylor.com.
About The Pfister Hotel
At more than 125 years old, The Pfister Hotel is one of the oldest and most prestigious hotels in the Midwest and downtown Milwaukee. Originally opened in 1893 by businessman Guido Pfister, it was the most lavish hotel of its time. The hotel's storied elegance had faded following World War II, until 1962, when Ben Marcus, founder of The Marcus Corporation, purchased this grand hotel out of bankruptcy. The Marcus Corporation renovated and restored the hotel to its original glory, adding convention facilities, a parking garage and 23-story guest tower. The Pfister Hotel is home to the largest collection of Victorian art of any hotel in the world as well as an award-winning Artist-in-Residence program.
Today, The Pfister Hotel continues its tradition of gracious service and impeccable style and has been recognized by AAA as a Four-Diamond property for 43 consecutive years. In 2018, The Pfister was recognized as a Top Hotel in the Midwest in Condé Nast Traveler's prestigious annual Reader's Choice Awards for the second consecutive year and was ranked the No. 1 Best Milwaukee Hotel by U.S. News & World Report in 2019. This exceptional property is a member of two prestigious hotel organizations, Historic Hotels of America and Preferred Hotels & Resorts. The Pfister Hotel is located at 424 E. Wisconsin Ave. in downtown Milwaukee. For more information, please visit www.thepfisterhotel.com and follow the hotel on Facebook and Twitter (@PfisterHotel).
About Marcus Hotels & Resorts 
Marcus Hotels & Resorts owns and/or manages 20 hotels, resorts and other properties in the U.S. The company's distinctive portfolio includes city-center meeting hotels, upscale resorts, historic properties, and premium branded and independent first-class hotels. Marcus Hotels & Resorts is an approved operator for all major lodging brands. A leader in the hospitality industry since 1962, Marcus Hotels & Resorts creates asset value for hotel owners through its expertise in management, development and product repositioning. This includes hotel food and beverage concepts developed by its Marcus Restaurant Group, featuring premier brands such as Mason Street Grill, ChopHouse, Miller Time Pub & Grill and SafeHouse Restaurants. For more information, please visit: http://media.marcushotels.com and follow the company on Facebook and Twitter (@MarcusHotels).
NOTE: This press release was submitted to Urban Milwaukee and was not written by an Urban Milwaukee writer. It has not been verified for its accuracy or completeness.
Mentioned in This Press Release
Recent Press Releases by Marcus Hotels & Resorts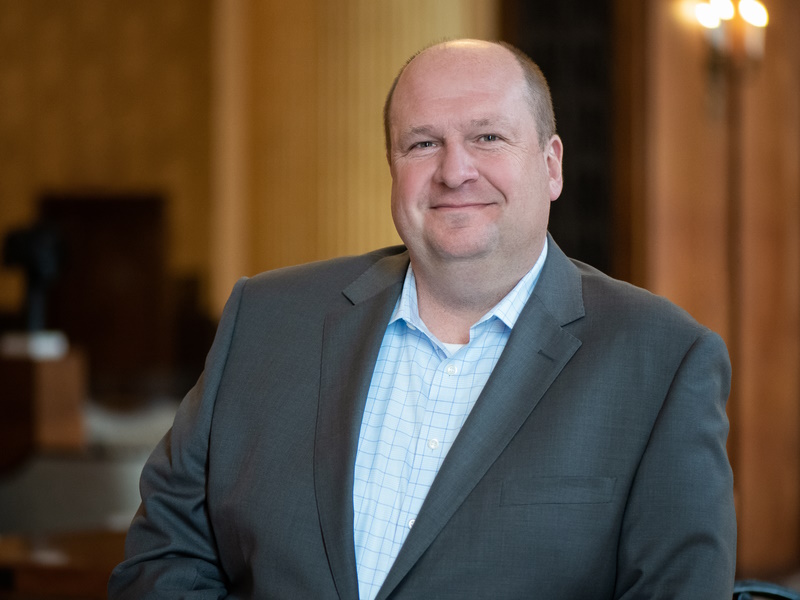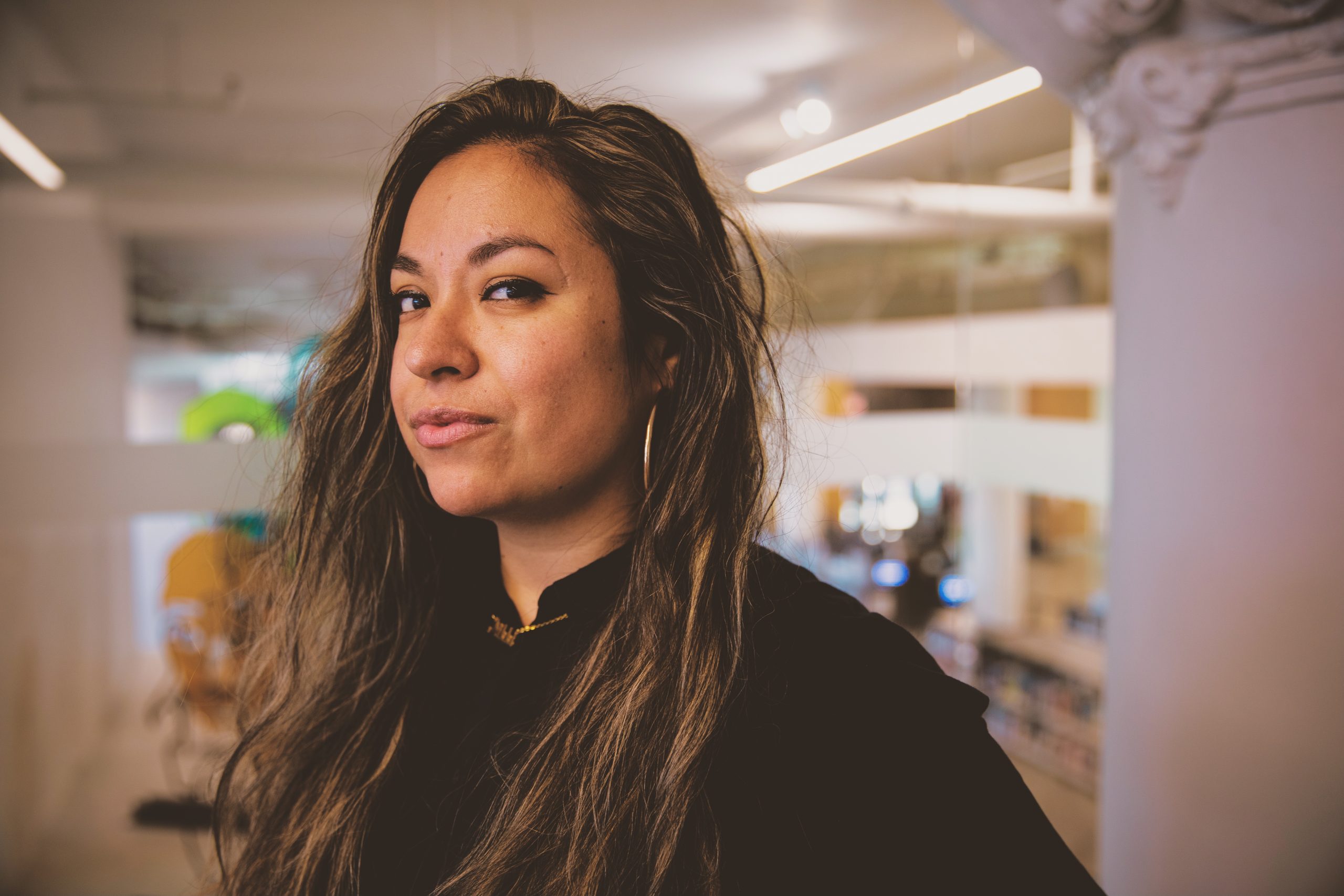 Mar 24th, 2023 by Marcus Hotels & Resorts
14th Artist in Residence starts on April 1; Join The Pfister in welcoming Acosta during Spring Gallery Night MKE on April 21