Press Release
The Bartolotta Restaurants Announces Reopening Of Harbor House On Lake Michigan On August 20 And Mr. B's – A Bartolotta Steakhouse In Brookfield On September 2
Milwaukee favorites to welcome guests into a new era of service and hygiene protocols with enhanced dining experiences and upgraded amenities
MILWAUKEE – Two of Milwaukee's most popular dining destinations – Harbor House on Lake Michigan and Mr. B's – A Bartolotta Steakhouse in Brookfield will reopen with elevated dining experiences, and with The Bartolotta Restaurant's commitment and focus on the health and safety of guests and team members as a top priority.  Harbor House will reopen with live music daily, refreshed patio and indoor spaces, and new menu items starting on Thursday, August 20.  Mr. B's will reopen on Wednesday, September 2, with a newly decorated patio, lively interior space and a menu featuring all of the Bartolotta classics, favorite cuts of steak and the restaurant's infamous high-heat wood-burning oven. The reopening comes as The Bartolotta Restaurants, Milwaukee's premier restaurant and catering organization, continues to reintroduce its signature dining portfolio following temporary closures that went into effect in March.
"After taking several months to review our approach to everything from safety to service, we are pleased to continue a careful, yet exciting, and thoughtful reopening process," says The Bartolotta Restaurants co-founder and owner Chef Paul Bartolotta. "We are proud of our team members for committing themselves to these standards and educating themselves so that they can deliver exceptional service.
"And for our guests, we are grateful for your patience and your patronage, and for trusting us to protect your health and safety. We look forward to welcoming you again."
The reopening of Harbor House will kick off with live music offering guests yet another special opportunity to go on a journey with The Bartolotta Restaurants with live instrumental jazz music from the "Mark Davis Duo."
The reimagined Harbor House menu will take guests on a journey through New England, including a collaboration of Executive Chef
John Korycki
and Chef Paul Bartolotta's recipes from Cape Cod, Nantucket, New Bedford, Martha's Vineyard, Newport, and Boston. The dinner menu includes a variety of new dishes reflective of Chef Korycki's and Chef Bartolotta's journey throughout the region including: New England Lobster Shrimp Clam Pot, Cod Cakes with Remoulade Sauce, Roasted Oysters, Sam Adams® Beer Battered Seafood Basket, Striped Sea Bass and Neptune's Skate Wing, along with familiar favorites like Herb Roasted Bay of Fundy Salmon, North Atlantic Cod, and South African Lobster Tails. The lunch menu includes dishes from land or sea like the Maine Lobster Roll, Summer Vegetable Fettucine, Crab Cake Sandwich, Fish Tacos and Lobster, Burrata and Asparagus.
Guests can enjoy the picturesque lake view dining alfresco or indoors at Harbor House with live instrumental jazz playing nightly. The jazz program has been arranged by famed Milwaukee jazz pianist Mark Davis, a graduate of the Milwaukee Conservatory of Music and founder of the Milwaukee Jazz Institute who has performed in the city of more than 30 years. Guests can enjoy the live music of the "Mark Davis Duo" from 6 to 9 p.m. Wednesday through Sunday.
The restaurant itself has also been upgraded to create an intimate, resort-like experience for guests, with bespoke custom dividers, palm trees and flowers, redesigned floors, glowing wine buckets and other whimsical amenities. Harbor House will be open for dinner Wednesday through Sunday from 5 to 9 p.m.; and for lunch Saturday from 11 a.m. to 2 p.m. Sunday brunch has been reimagined where guests can order à la carte items and is available from 11 a.m. to 2 p.m. In addition to its seafood favorites and award-winning wine list, the city's premier lakefront restaurant will offer combination options that pair an 8 oz. filet with salmon, crab cake, shrimp, sea scallops, or lobster.
"We have taken the deliberate step to reopen restaurants with outdoor experiences – not just to create privacy and physical distance, but also so that our guests can enjoy our beautiful Milwaukee summers," Chef Bartolotta adds. "As we elevate these experiences, we will learn more about how to improve our processes and make our guests feel both comfortable and confident and enthusiasm to dine with frequency."
Mr. B's – A Bartolotta Steakhouse will reopen with its signature menu of guest favorites which they can enjoy on the newly redecorated patio – featuring an external fireplace, new linens, and beautiful greenery –  or inside in dining room featuring new custom-made designers for an elevated experience while ensuring guest safety. Conceived by Executive Chef Amanda Langler, the menu boasts a bevy of Bartolotta signatures, with additional detail to follow in the coming weeks. Mr. B's – A Bartolotta Steakhouse will be open Wednesday through Sunday from 5 to 9 p.m. In addition, guests with reservations after 8:30 p.m. can order wine for half off.
"The wood-fired oven is fired up and ready to welcome back our guests with unforgettable steaks and filet mignon; and let us not forget that the bottles on our massive red wine list are just waiting to be popped," says Chef Bartolotta. "Indoors and outdoors, guests will feel a sense of familiarity consistent with that of a high-end steakhouse, while acknowledging the upgrades we have made in the name of safety and public health."
The Bartolotta Restaurants is committed to enhanced safety standards, including:
Face masks are required to be worn by staff members at all times
Face coverings are required for all guests, two years of age and older, during the following instances:

When walking in at any of the restaurants
When ordering or addressing a Bartolotta employee
When walking in common areas

Reservations required (reservations will be held for 15 minutes and will be limited to 1.5 hours) and temperature checks will be taken upon entry
Touchless payment options and QR codes available to view menus on smartphones
Rearranged dining rooms that offer distance and privacy between tables; as well as custom-made safety partitions where applicable
UV-C technology that destroys microorganisms in the air and on hard surfaces
Meticulously and deliberately cleaned tables within every new reservation
The reopening of Harbor House and Mr. B's – A Bartolotta Steakhouse is building off of the successful relaunch of Ristorante Bartolotta dal 1993 in Wauwatosa on July 8, which introduced guests to a new, socially-distanced dining experience on the restaurant's outdoor terrace, La Terrazza.
The Bartolotta Restaurants has held social events and weddings at a few of its reopened catering venues including Discovery World and Peck & Bushel, along with catering events at Harbor House in the Captain's Room.
With the City of Milwaukee Health Department's stringent Covid-19 response requirements, The Bartolotta Restaurants implemented a Covid-19 Response Plan early on, which provided its restaurants, catering, and event spaces the necessary certificate showcasing that the establishment meets Covid-19 requirements to safely operate without capacity limits. Nonetheless, The Bartolotta Restaurants will continue to operate at 50 percent capacities out of an abundance of caution to ensure high standards of social distancing.
Guests can review the full Covid-19 Response Plan, see dining menus, and make reservations online at https://www.bartolottas.com/.
ABOUT HARBOR HOUSE
Milwaukee's only lakefront dining destination, Harbor House is a bright, spacious New England-style seafood restaurant on the shore of Lake Michigan, offering the freshest seafood flown in daily from both coasts. The interior features a three-sided bar, a raw bar, an open kitchen, and a private dining room available for special events and parties. A seasonal outdoor patio features a full bar, Adirondack chairs and unparalleled views of the lake, the Milwaukee Art Museum, and Milwaukee's skyline. Harbor House specializes in oysters, selling more than 10,000 each month and offering a different variety each day depending on what's available and fresh. In addition to fresh fish and seafood options, the menu offers a variety of specialty dishes, from steak and pasta to sandwiches, salads and a signature hamburger. Sunday brunch features raw bar offerings, salads, desserts, and both breakfast and lunch entrée options.
ABOUT MR. B'S – A BARTOLOTTA STEAKHOUSE | BROOKFIELD
Located in the idyllic Milwaukee suburb of Brookfield, Mr. B's – A Bartolotta Steakhouse is home to one of the region's most extensive selection of prime steaks. Recognized as "One of America's Top 20 Steakhouses" by The Daily Meal and a Distinguished Restaurants of North America (DiRoNA) winner, Mr. B's delights in a versatile setting that features a lively bar, a seasonal outdoor patio, and three event-sized rooms – Breezeway, Red Room, and Green Room. At Mr. B's, steaks are cooked to perfection in a high-heat wood-burning oven, giving the meat a caramelized, buttery crust. Additionally, guests can indulge in a wine list that has received Wine Spectator's Award of Excellence annually since 2002.
ABOUT THE BARTOLOTTA RESTAURANTS
The Bartolotta Restaurants is a nationally recognized restaurant and catering organization co-founded by restaurateur Joe Bartolotta and his brother, two-time James Beard Award-winning Chef Paul Bartolotta. Since the opening of its flagship restaurant, Ristorante Bartolotta dal 1993, The Bartolotta Restaurants group has grown to become the premier culinary brand in the Greater Milwaukee region, offering first class service and cuisine across a portfolio of 17 one-of-a-kind restaurants and catering facilities, including fine dining, upscale casual, upscale food hall, wood-fire pizzeria, and quick-casual concepts. Additionally, its presence as a forward thinking, respected, and community minded company has produced a charitable arm, Care-a-lotta, which supports numerous nonprofit organizations throughout Milwaukee. More information can be found at bartolottas.com.
Mentioned in This Press Release
Recent Press Releases by The Bartolotta Restaurants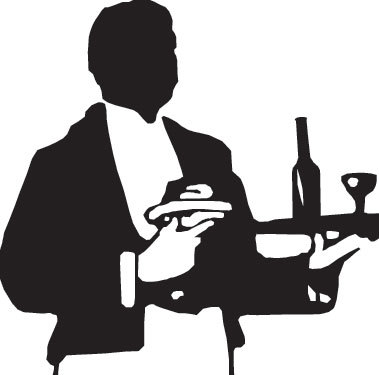 Dec 11th, 2020 by The Bartolotta Restaurants
Greendale favorite to return as The Bartolotta Restaurants continues reopening phase with enhanced emphasis on health and hygiene protocols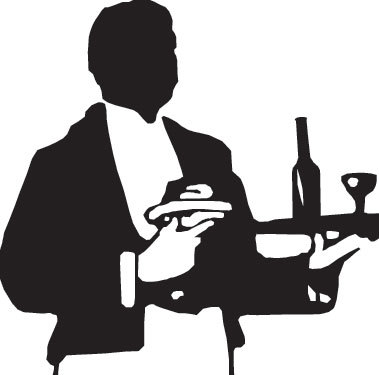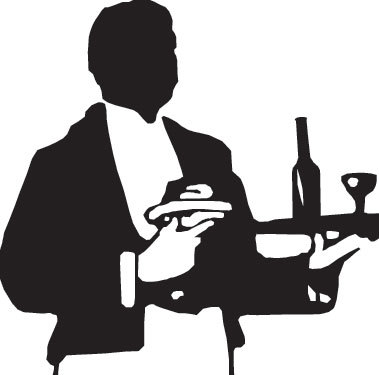 Oct 12th, 2020 by The Bartolotta Restaurants
Hosts, servers, line cooks, dishwashers, and more needed as acclaimed restaurant and catering organization welcomes guests to new era of service and safety