Press Release
Tavern at Turner to Open in Time for Bucks Inaugural Game at Fiserv Forum
Revitalization of iconic dining venue in Turner Hall is a collaboration with Pabst Theater Group
MILWAUKEE (September 18, 2018) – Mike Eitel, Caravan Hospitality Group CEO, restaurant veteran and entrepreneur, announced today the opening of his newest establishment, Tavern at Turner, 1034 Vel R. Phillips Avenue, in the space formerly occupied by the Turner Hall restaurant. Tavern at Turner joins the growing entertainment group's lineup that includes Nomad World Pubs in Milwaukee and Madison, SportClub in downtown Milwaukee and Nomad Nacional, a pop-up bar in Walker's Point.
The new tavern will open just in time for the Bucks opener against the Chicago Bulls on Wednesday, October 3, 2018. The space is in the process of being freshened up and the menu is in the final stages of development. A wide variety of traditional tavern favorites like burgers, entrée salads, appetizers as well as Chef Joshua Moore's interpretation of the Friday fish fry will be found on the menu, along with an eclectic array of global food items on its separate late-night menu.
"Collaborating with the
Pabst Theater Group
to bring this space back to life is truly exciting for me personally—they've done such amazing things for this town by elevating the entertainment scene here and now we have the chance to help make Turner Hall something really special again. Soon, people will be able to once again catch a drink or even have dinner before or after a show in the ballroom upstairs or over at events at the new Forum. The timing was perfect and sitting right in the heart of the new entertainment district allows us to be part of the amazing revitalization happening in this area of downtown," said Mike Eitel.
"Turner Hall Ballroom sat empty for decades until we hosted our first show on October 26, 2007.  But in our almost 11 years there, the experience for every show goer has always been incomplete without a food and beverage partner in that beautiful space," said Gary Witt, CEO of the Pabst Theater Group. "Well, good things DO come to those who wait. We are beyond excited to now work with Mike Eitel and the Caravan Hospitality Group team as it completes our show goers experience in a spectacular way with the Tavern at Turner!"
A long-term lease was signed with the Turner Hall Ballroom Preservation Trust earlier this summer and shortly afterward, Eitel began a refresh to the space into three different areas. The main dining area is the "tavern" space, which will include bar height tables, plenty of TVs, and a pool table. The Palm Garden is an open, airy space for special events and private parties that will feel a bit like a grand hotel lobby but also has dart boards, pool tables and shuffleboard for folks to hang out in when not booked for corporate events, receptions or small intimate shows. The last area is referred to as "the parlor" and retains banquette seating with a darker, more intimate vibe.
Tavern at Turner is open seven days a week, with hours as follows:
Monday – Thursday 4:00pm – 2:00am
Friday 4:00pm – 2:30am
Saturday 10:00am – 2:30am
Sunday 10:00am – 2:00am
In addition, Tavern at Turner is open two hours prior to any weekend event.
About Caravan Hospitality Group
Caravan Hospitality Group is a growing group of entertainment venues comprised of Nomad World Pubs in Milwaukee and Madison, SportClub in downtown Milwaukee and Nomad Nacional in Walker's Point. The group's newest venture, Tavern at Turner, will open in October of 2018.
About Pabst Theater Group
The Pabst Theater Group is a multi-faceted entertainment organization whose activities include the booking, marketing and hosting of over 650 events per year in and around the city of Milwaukee in iconic, creative places of public assembly helping to build community, loyalty and reinforce identity and heritage for Milwaukee. The group's core venues are The Pabst Theater, The Riverside Theater, Turner Hall Ballroom and The Back Room @ Colectivo (in partnership with Colectivo Coffee).
Mentioned in This Press Release
Recent Press Releases by Caravan Hospitality Group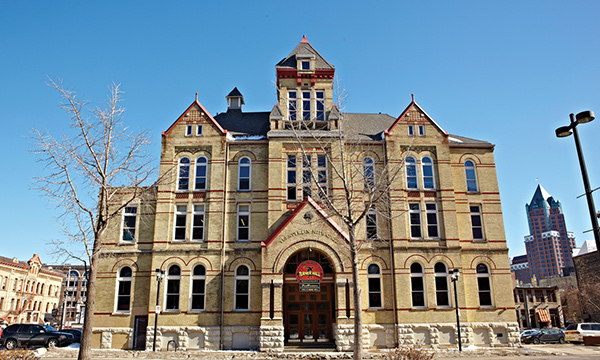 Oct 2nd, 2018 by Caravan Hospitality Group
Collaboration with Pabst Theater Groups lets patrons move between the tavern and the ballroom during events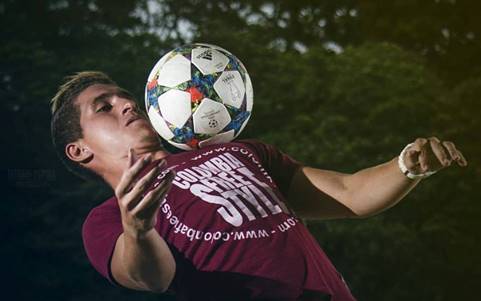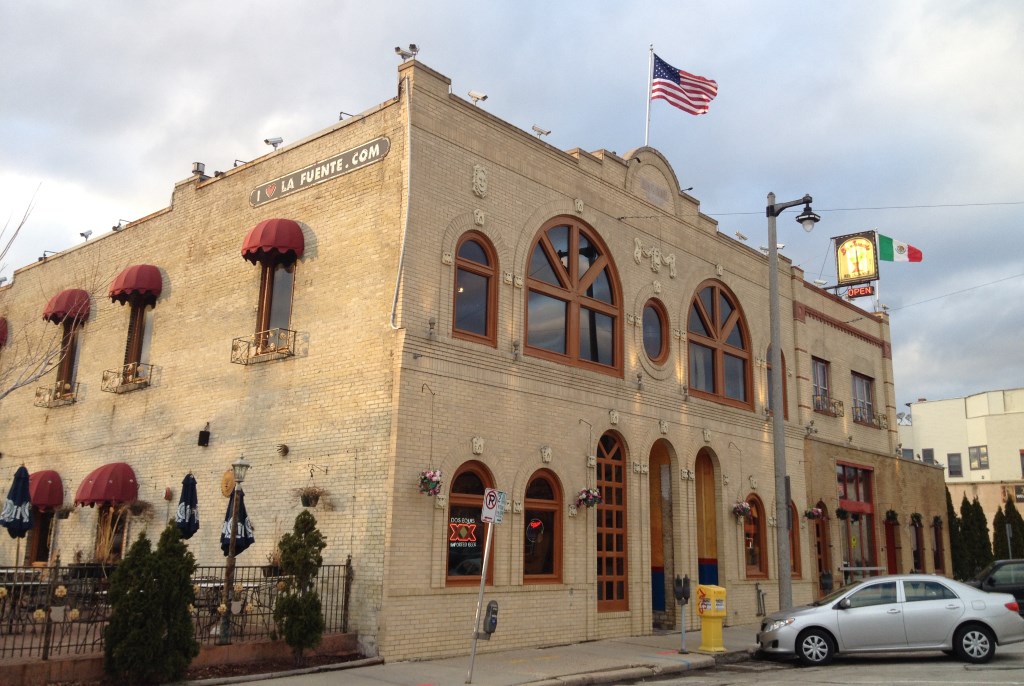 May 3rd, 2018 by Caravan Hospitality Group
Former home of La Fuente transformed into Nomad Nacional pop-up, complete with a signature brew, global street food and a World Cup FanZone in June.