Press Release
SWAN Day MKE
A Celebration & Exhibition of Milwaukee Women Artists
Artists from all over Milwaukee celebrate the power and diversity of women's creativity at SWAN Day MKE, an Exhibition at RedLine Milwaukee that is part of the International 9th Annual Support Women Artists Now Day.
Opening Reception: Saturday, March 19th 10am-12pm at RedLine Milwaukee
Exhibition: On View March 10th – April 2nd, 2016 at RedLine Milwaukee – Hours: Thurs 10-7, Fri & Sat 10-3
RedLine Milwaukee 2nd Floor Artist in Residence (AIR) Gallery 1422 N. 4th St. Milwaukee, WI 53212 www.redlineartmke.org 414-491-9088
Organized by Jamie Bilgo Bruchman Artist in Residence at RedLine Milwaukee Email: jamiebruchman@gmail.com
Women artists of all ages, disciplines and levels of artistic experience residing in Milwaukee and surrounding area were invited to participate in an informal, non-juried celebration and exhibition of art held at RedLine Milwaukee, as part of Support Women Artists Now Day (SWAN Day), an international celebration of women artists and the power of their work to change the world. "Women artists are creating change in their communities and around the world," said Martha Richards, the co-founder of SWAN Day. "This day of celebration will help people imagine what the world would be like if women's art and perspectives were fully integrated into all of our lives."
All works in SWAN Day MKE contain a "swan" element or theme, drawing inspiration from this symbolic bird and it's place in nature, travel, folklore and history. It's an animal that represents transformation, contrast, inner beauty and creativity.
Along with each piece, on display will also be artist's responses to three questions, designed to cultivate an awareness of community, both among women artists all over the world and within our geographical community of Milwaukee:
1)Who is your favorite woman artist and why?
2)What do you need today and What do you have to offer?
3) What's one thing that makes you feel supported as a woman artist in Milwaukee & the world?
Find out more on social media: #swandaymke #SWANday
Official Facebook Event Page: www.facebook.com/events/921968891232303/
About RedLine Milwaukee
RedLine Milwaukee, a 501(c)(3) charitable organization, is an urban laboratory that seeks to nourish the individual practice of contemporary art and to stimulate the creative potential of the local community to which we are linked. Through residency, education, outreach and challenging exhibition programs with a focus on social justice, RedLine inspires and impacts new generations of cultural and civic transformers.
Participating artists include:
Kath Vanderberg, Cynthia S. Hayes, Rebecca Sykalski, Jordan O. Anderson, Jody Emery with daughters Lauren & Jamie Toscano, Monica Gorko, Grace Glembin, Gina Glembin, Jamie Bilgo Bruchman, Shalisha Porter, Carmen D. Williams, Melanie Ownley, Christine Burke, Katie Gamb, Allison Beilke, Maeve Jackson, Jenna Miller, Katie Shaw Groth, Nirmal Raja, Elissa Palmer, Lynda Sommers, Kristin Gjerdset, Lauren Bugenhagen, Alli Smith, Sabrina J. Price, Charlotte Enders, Johanna Larson, Zoë Darling, Daryll Michaelis, Anja Notanja Sieger, Laura Dorow, Dara Larson, Jordan Acker Anderson, Pacia Sallomi, Kathleen Walter, Tracy Thomas, Katurah McNichols, Alexa Hollywood, Kat Rodriguez, Tori Tasch, Cynthia Brinich-Langlois, Mari Marks, Michele Parliament, Stacey Williams-Ng, Min Kyoung Sung, Amber S. Anderson, Dominique Williams, Sue Lawton, Marsha McDonald, Valaria Tatera, Jennifer Klemens, Emily Adrienne Liefke, CaBeatrice Hart, Colleen Sherry, Bianca Brandolino, Lizzy Salvaggio, Marna Brauner, Heidi Koester, Darlene Wesenberg Rzezotarski, Katie Ryan, Ann Mory Wydeven, Lindsay Marx, Pat Hidson, Michel Dabel, Leila Mousai, Coco Spencer, Colette Lousberg
From Oak Creek High School (Instructor Laura Dorow) Kiersten Czarnecki, Nancy Yang, Melissa Nurre, Alle Dennick & Victoria Smikowski
From Mount Mary University (Instructor Jordan Acker Anderson) Becca Baster, Denisse Hernandez, Shannon Franklin, Emily Williams, Lauren Kidd, Elizabeth Mueller
From Alverno College (Instructor Dara Larson) Tai Hardie, Emma Rybacki, Britney Perkins, Molly Thornton, Jenna Burke, Cecilia Castro, Lauren Cepulis, Na-Tiyana Davis, Tashira Feliciano, Gabrielle Lynn, Alesia Milliner & Namiko Ookawara
Collaborative piece organized by Lexis Zenobia & 75 women of Milwaukee Ladies United #mlu
Mentioned in This Press Release
Recent Press Releases by RedLine Milwaukee
Mar 8th, 2018 by RedLine Milwaukee
Opening event Friday April 20, 2018 – 5 p.m. to 9 p.m.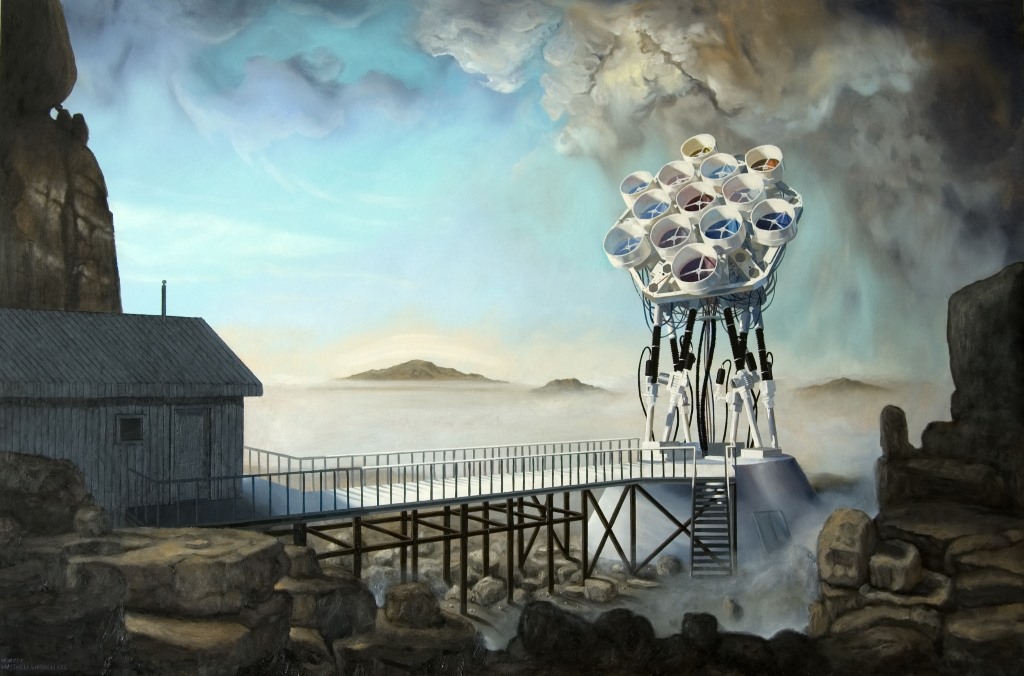 Dec 28th, 2017 by RedLine Milwaukee
RedLine Milwaukee, 1422 N. 4th, St. Milwaukee, WI 53212
Dec 1st, 2017 by RedLine Milwaukee
RedLine Milwaukee, 1422 N. 4th, St. Milwaukee, WI 53212