Press Release
Wisconsinites Vote Big Money Out of Elections, New Analysis Finds McCutcheon Decision Could Let Big Money In
MOVI Wisconsin Coalition Announces 2014-2015 Plan to Reclaim our Democracy
MADISON – At a press conference at the State Capitol today, Money Out, Voters In Wisconsin, a diverse coalition of over 30 public advocacy, labor, and good government groups in Wisconsin committed to combating the influence of big special interest money in elections, joined Wisconsin Democracy Campaign to release their new analysis of the potential impact of the recent U.S. Supreme Court decision, McCutcheon v FEC, on Wisconsin elections. The analysis revealed that wealthy political donors could have funneled more that $6 million each to candidates in the 2010 and 2012 state and local elections if the state's $10,000 aggregate annual limit on campaign contributions had not existed.
"By striking down aggregate campaign contribution limits, the Supreme Court's McCutcheon ruling handed control of our elections to the smallest fraction of wealthy campaign donors who will now spend even more to decide the outcome of elections," Wisconsin Democracy Campaign Director Mike McCabe said. "The removal of state limits could have a devastating impact on Wisconsin elections, giving millionaire and billionaire donors even greater influence over our elections and drowning out the voices of everyday Wisconsinites."
On April 2nd, 2014, the U.S. Supreme Court's ruling in McCutcheon v. FEC struck down the aggregate campaign contribution limit, which had been in place for over 40 years to curb the corrupting influence of money in politics, as unconstitutional. The previous limit for total contributions to all federal candidates and committees was $123,300 during an election cycle.
"In Citizens United, the Supreme Court handed a giant megaphone to the wealthiest interests," said Bruce Speight, WISPIRG Director. "Now, with their ruling in McCutcheon, they've turned up the volume even higher.  It's time to amend the Constitution to overturn the Court's wrong-headed decisions permitting a handful of millionaires and corporate interests to dominate our elections."
The day before the McCutcheon decision was handed down, 13 Wisconsin communities passed local advisory referendums by wide margins calling on state and federal leaders to support a constitutional amendment to overturn the Citizens United decision and to oppose big money in our elections.  To date, 41 local municipalities in Wisconsin have gone on record in support of a constitutional amendment.
The Money Out, Voters In Wisconsin coalition announced plans to continue community-based petition drives across Wisconsin urging the state to support an amendment to the U.S. Constitution stating corporations are not people entitled to constitutional rights, and regulations on political spending do not encroach on first amendment free speech rights.
The Democracy Campaign analysis found that if the $10,000 contribution limit had not existed in 2012 well-heeled donors could have given at least $6.8 million each to candidates in about 4,700 state and local elections, 386 PACs and 157 political party committees – 680 times more than the current contribution limit. In 2010, rich contributors could have given at least $6.1 million each to candidates in about 4,700 state and local races, 319 PACs and 164 political party committees if Wisconsin had no aggregate limit on total contributions.  That's 610 times more than the current contribution limit.
There were only 299 individuals who gave $10,000 or more to state candidates in 2010 and 2012 – about five one-thousandths of one percent of the state's 2012 population.
In 2012, only 1,219 elite donors nationwide came within 10% of hitting the federal aggregate limit. Research from U.S. PIRG and Demos projects that without an aggregate contribution limit, this same set of 1,219 donors would have more than tripled their gifts in 2012 to $459.3 million, nearly 50% more money than President Obama and Governor Romney raised combined from more than 4 million small donors ($313 million) in the 2012 election.
"The Supreme Court decisions in Citizens United and McCutcheon expose how out-of-touch the court is to the reality of corruption in our politics tied to big special interest election spending," said United Wisconsin Executive Director Lisa Subeck. "Our coalition will continue moving forward by putting local referendums on the ballot in Wisconsin in November and every election thereafter until leaders on the state, and ultimately federal, level heed the will of the people, restore our democracy, and put an end to the days of our elections being sold to the highest bidder."
Money OUT, Voters IN Wisconsin is a coalition of 33 Wisconsin groups who are working on THE core problem of money in politics. Over 20,000 Wisconsin citizens have already added their names to a petition demanding that the Wisconsin Legislature place an Advisory Referendum on the ballot in Wisconsin directing the Congress to amend the U.S. Constitution to end the notions that money is speech and corporations have the same rights as human beings.
Mentioned in This Press Release
Recent Press Releases by WISPIRG Foundation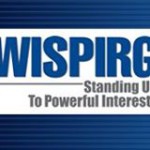 Apr 7th, 2020 by WISPIRG Foundation
Voters shouldn't have to choose between their health and democracy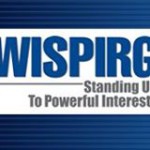 Nov 21st, 2019 by WISPIRG Foundation
Report identifies most common dangers, calls for government action