Press Release
Skylight Music Theatre Presents Milwaukee Premiere of Acclaimed Gospel Musical Crowns
Jubilant Musical Celebrates Community, Heritage and Dazzling Hats (aka Crowns)
Milwaukee, Wis. — Skylight Music Theatre presents the Milwaukee premiere of the acclaimed gospel musical Crowns, March 4 through March 26 in the Cabot Theatre at the Broadway Theatre Center (158 N. Broadway, Milwaukee, Wis.)
This jubilant musical fuses Gospel music and a rousing coming-of-age tale about an African-American teenager discovering her identity, her place in the world and her own culture.
When Brooklyn-born Yolanda is sent to South Carolina to live with her grandmother after her brother is shot, she finds strength in a community of wise women who share powerful stories and songs connected to their dazzling church-going hats (aka Crowns.)
Musical Based on Book of Portraits
Written by Regina Taylor and adapted from the book "Portraits of Black Women in Church Hats," by photographer Michael Cunningham and journalist Craig Marberry, Crowns celebrates how culture is passed from one generation to the next, through community, ritual and sometimes, just the right hat.
"Crowns exuberantly affirms the healing power of storytelling, music and faith," said Sheri Williams Pannell, stage director of Crowns. "The show focuses on the songs, values, and grace of the African-American church community, but its themes are universal. When communities share their traditions and lend their support to children, then we are all strengthened and the community is richer for it."
Music Ranges from Gospel to Hip-Hop
 
The Crowns score features uplifting and soulful music including gospel, West African rhythms, spirituals, jazz, blues, and hip-hop. Music Director is Chaz'men Williams-Ali, who was last seen at Skylight performing the role of Cavaradossi in Tosca.
 Every Hat Tells a Story
 
At the heart of Crowns are the magnificent hats that tell a story about each of the women who wear them. These women have what the character Velma in the show calls "Hattitude — something you possess in order to wear a hat well."
Skylight Music Theatre Artistic Director Viswa Subbaraman said, "We are thrilled to premiere this joyous and uplifting musical in Milwaukee at Skylight. We expect to see wonderful 'hattitude' not only onstage, but in the audience as well."
Theatre patrons are encouraged to wear their own "crowns" to performances, although before each show the audience will be asked to remove their hats to ensure that everyone can see.
Ensemble Cast
 
The cast features Milwaukee performers Cynthia Cobb (Mother Shaw), Una Van Duvall (Mabel), Raven Dockery (Velma), Tasha McCoy (Wanda), Malkia Stampley (Jeanette), Ashley Levells (Yolanda) and Ron Lee (Man).
The creative team also includes Ruthmarie Tenorio, scenic design; Barry W. Link, costume design; Holly Bloomquist, lighting design; Krislyn World, choreography; and Megan Henninger, sound design.
Performance Information
 
Performances of Crowns are Friday, March 4 through Saturday, March 26 in the Cabot Theatre, Broadway Theatre Center, 158 N. Broadway in the Historic Third Ward of Milwaukee. Crowns is performed without intermission and runs approximately 90 minutes.
Special Events
 
Post-Show Talkback. "Diverse Women of Faith and their Head Coverings," will be held Sunday, March 13 following the 2 p.m. matinee. The panel presentation includes representatives from several faith groups. Organized by Interfaith Conference of Greater Milwaukee, co-sponsored by Calvary Baptist Church, Milwaukee.
Skylight Insights. In-depth discussions with directors and special guests take place one hour before every Wednesday and Sunday performance.
More events are scheduled. Visit www.skylightmusictheatre.org for information.
Tickets & Box Office
 
Tickets are $25 – $65 (plus tax and fees) and can be purchased in person at the Broadway Theatre Center Box Office or by calling (414) 291-7800, Monday – Saturday, from noon – 6 p.m., and two hours prior to each performance. Tickets may be purchased online at www.skylightmusictheatre.org.
Group discounts are available for parties of 10 or more. Ticket discounts for students, seniors and on same-day "Rush" (30 minutes or less before curtain) are available. Call the Box Office (414) 291-7800 or email info@skylightmusictheatre.org
 
About Skylight Music Theatre
 
Skylight Music Theatre's mission since 1959: To bring the full spectrum of music theatre works to a wide and diverse audience in celebration of the musical and theatrical arts and their reflection of the human condition. Skylight presents productions "Skylight Style" – bringing fresh approaches or interesting twists to music theatre works, creating meaningful connections, not only between the characters on stage but with the audience as well. The beautiful, intimate Cabot Theatre allows audiences to feel close to the powerful emotions on stage.
CROWNS was originally produced at the McCarter Theatre Center, Princeton, New Jersey and by Second Stage Theatre, New York City
CROWNS was originally developed by the McCarter Theatre Center and was developed with the assistance of the Sundance Theatre festival
Special Thanks to Hymnary.org for the music and lyrics to "Take My Life and Let It Be."
CROWNS is presented with special arrangement by Dramatist Play Services, Inc. New York.
DIRECTED BY Sheri Williams Pannell
MUSIC DIRECTOR Chaz'men Williams-Ali
SCENIC DESIGNER Ruthmarie Tenorio
COSTUME DESIGNER Barry W. Link
LIGHTING DESIGNER Holly Bloomquist
CHOREOGRAPHER Krislyn World
SOUND DESIGNER Megan Henninger
STAGE MANAGER Erin Joy Swank*
MOTHER SHAW / Obatala – Orisha of Wisdom and Creativity             Cynthia Cobb*
MABEL / Shango – Orisha of Fire……………………………………………………. Una Van Duvall
VELMA / Oya – Orisha of Storms…………………………………………………….. Raven Dockery
WANDA / Oshun – Orisha of the Rivers and Water………………………….. Tasha McCoy
JEANETTE / Yemaya – Orisha of Seas, Dance Captain…………………. Malkia Stampley*
YOLANDA / Ogun ……………………………………………………………………………. Ashley Levells
MAN / Elegba – Orisha of Crossroads………………………………………………………… Ron Lee*
*Denotes member of Actor's Equity Association
Mentioned in This Press Release
Recent Press Releases by Skylight Music Theatre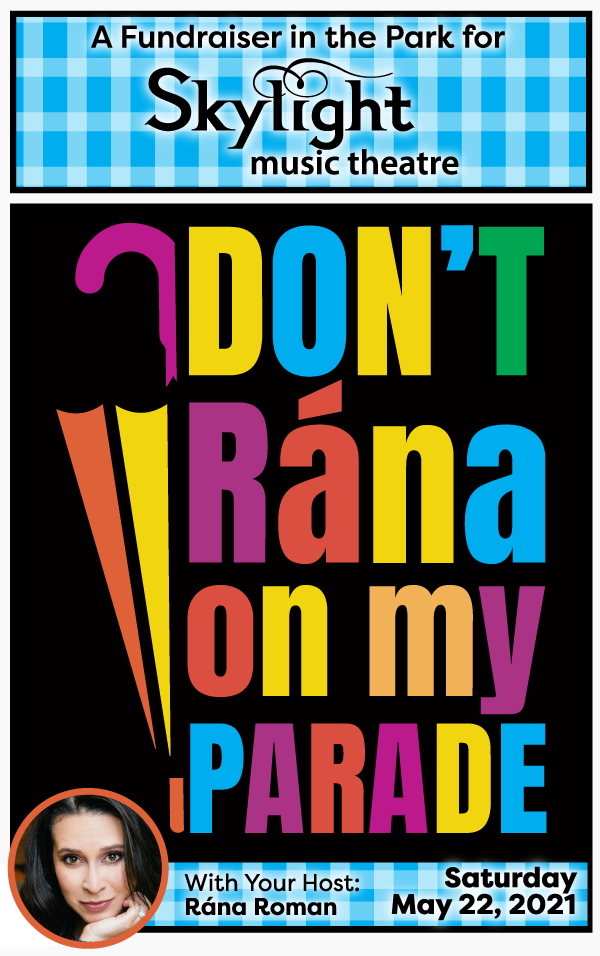 Apr 19th, 2021 by Skylight Music Theatre
Outdoor Concert and Picnic in the Park to Benefit Skylight Music Theatre Saturday, May 22, 2021, 6 p.m.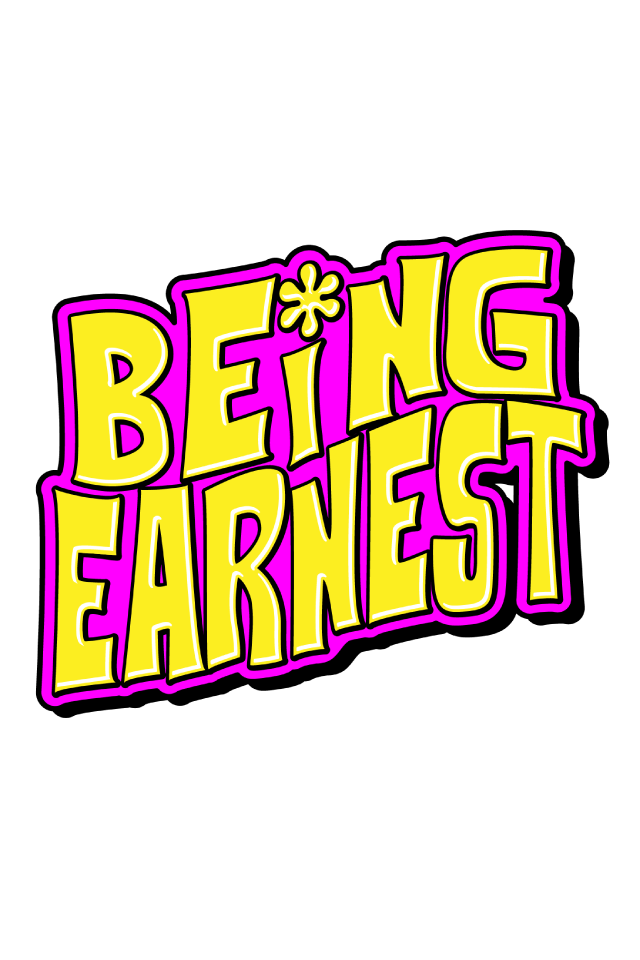 Oct 7th, 2020 by Skylight Music Theatre
Behind-the-Scenes Skylight Social Interview Oct. 13; Live Film Premiere and Talkback in the Cabot Theatre Oct. 17; Musical Available Streaming Online Oct. 16 - Nov. 12, 2020