Press Release
Sigmund Snopek III Holiday Concert at Riverwest Radio!
Who knew supporting radio could be so much fun?
Snopek PERFORMS LIVE & on air at:
RIVERWEST RADIO
824 E. Center St.
Milwaukee, WI 53212 
FRIDAY, DECEMBER 6
10pm – midnight
DOOR: Donations to Riverwest Radio
Listen live: 104.1 FM!
Stream live: www.riverwestradio.com/live
Enjoy a holiday concert by Sigmund Snopek III. Be part of the live studio audience, or listen on 104.1 FM! Have a cookie, enjoy the music, buy a ticket for the 50/50 raffle, and maybe get some holiday shopping done (WXRW merch!) all while supporting Riverwest Radio! If you've enjoyed hearing Sigmund on George Darrow's show, Musicology (heard live Thursday 8 – 9 pm on WXRW 104.1 FM), this past year let us know you listen with a small (or large) donation!
Can't make it down to the station? Donate on our website:  http://www.riverwestradio.com/donate/
Part of Riverwest Radio's End-of-Year fundraiser! Who knew supporting radio could be so much fun? With your support, Riverwest Radio's end-of-year fundraiser will be a great success!
ABOUT SIGMUND SNOPEK III:
Sigmund Snopek has been a dominant figure on the international musical scene since the late 1960s. Whether exercising his prodigious skills as composer, solo performer, bandleader, multi-instrument sideman or orchestrator, Snopek continues to share his creative spark with audiences across the country.
Snopek music is rich and lyrical, drawing from four decades of professional expertise in most major American musical styles. His catalog boasts over 300 original songs, ranging from top 40 through progressive rock to jazz.  http://www.sigmundsnopek.com/
ABOUT RIVERWEST RADIO:
Riverwest Radio WXRW is a community talk radio station broadcasting on 104.1 FM. Since March 2012, our mission has been to provide a platform for education, advocacy, and creativity in Milwaukee's Riverwest Neighborhood and beyond. We have over a hundred volunteers producing over 55 original shows per week. Show producers reflect our diverse community: young, old, black, white, newbies who have never done radio before, to seasoned radio professionals all coming together to make something beautiful!  Riverwest Radio Inc. is a Nonprofit 501(c)(3)   www.riverwestradio.com
Mentioned in This Press Release
Recent Press Releases by Riverwest Radio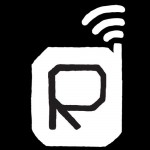 Dec 27th, 2017 by Riverwest Radio
Help Riverwest Radio - WXRW 104.1 FM raise $1800 for our 2018 music licensing fees.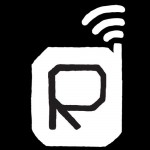 Mar 3rd, 2015 by Riverwest Radio
This fundraiser will support their expansion from internet radio to an FM broadcast station.