Press Release
Riverwest Radio's Fourth Annual Music Marathon Fundraiser!
Help Riverwest Radio - WXRW 104.1 FM raise $1800 for our 2018 music licensing fees.
Community Radio Lovers! Join us as we celebrate the beginning of our third year on the air! Riverwest Radio has over a hundred volunteer show hosts who discuss culture, entertainment, sports, social & political issues, along with live music and experimental radio productions. Help Riverwest Radio – WXRW 104.1 FM raise $1800 for our 2018 music licensing fees.
Musicians will perform live on air at The Jazz Gallery (926 E. Center St.) on Saturday, January 6 from 10 am – 10 pm. come down and be part of the live audience!  Listen live at 104.1 FM!  Stream live at www.riverwestradio.com.
Saturday, January 6, 2018 from 10 am – 10 pm
$5 donation at the door
At The Jazz Gallery Center for the Arts
926 E. Center St
Milwaukee, WI 53212
Each hour will be curated by producers of Riverwest radio shows.  Time slots and hosts are:
10 am – Station Manager Xav Leplae – "The Barbouille Hymn"
noon – Sandy Weisto – "Sessions with Sandy" (featuring singer/songwriters Chris Haise, Melissa Carolyn, Mark Harrig & Weston Gritt of Americana/Folk/Rock band Paladino, and the poetic soul talk hip-hop of Nomad Noah.)
1 pm – Marc Ferch – "The Storefront Music Hour"
2 pm – "Insta-songs" with Ben Merens of "Just Talking". (For a donation of $10 or more, you can submit a song title to Ben and he'll improvise a song for you live on the air!)
3 pm – Will LaDuke – "Active Culture" (featuring:  the Celtic duo Frogwater, and songstress Twila Jean with songs from her new album "Redemption".)
4 pm – Keith Gausted – "There Goes The Neighborhood" (Featuring Jazz from Neil Davis & Steve Peplin and friends.)
5 pm – SaraLou – "The Irish Nature of Things" (featuring Irish music from:  Ian Gould, Brett Lipshutz and Maria Terres, Jeff Ksiazek and Heather Lewin of athas, and Green Sails.)
6 pm – The Stone Soup Ensamble
7 pm – CC's Life: Welcome to Reality  (CC Carmickle)
8 pm – Gleem Bloatheart
9 pm – Eric Blowtorch & Ingrid – "Eric Blowtorch Live!" and "Ingrid's Inspiration Hour"
Open House at:
Riverwest Radio (inside Riverwest Film & Video)
824 E. Center St
Milwaukee, WI 53212
ABOUT RIVERWEST RADIO:
Riverwest Radio, WXRW-LP 104.1 FM, is a community based, low power station located on Center St in Riverwest.  It began as an internet based station, was granted a low power FM license by the FCC, and began broadcasting over the air January 1, 2016.  Riverwest Radio provides a community platform for education, advocacy, and creativity, as well as an outlet for alternative and marginalized voices. Shows are produced by the community for the community.  The over one hundred volunteers who produce shows are very diverse…young, old, black, white, newbies who have never done radio before, to seasoned radio professionals all coming together to make something beautiful.  Riverwest Radio Inc. is a Nonprofit 501(c)(3)  www.riverwestradio.com
Mentioned in This Press Release
Recent Press Releases by Riverwest Radio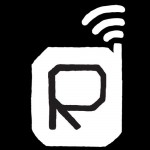 Dec 5th, 2019 by Riverwest Radio
Who knew supporting radio could be so much fun?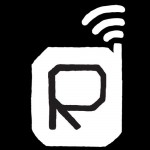 Mar 3rd, 2015 by Riverwest Radio
This fundraiser will support their expansion from internet radio to an FM broadcast station.