Press Release
Sendik's Food Markets and IM Properties Announce $5 Million Investment to Elevate Shopping Experience at The Corners Town of Brookfield
Sendik's to integrate a unique shopping experience into The Corners' main shopping level that will complement the town center's continued growth. Construction to begin in January – store to remain open throughout renovations
Town of Brookfield, Wis. – Sendik's Food Markets and IM Properties today announced a $5 million investment to develop the Sendik's store at The Corners of Brookfield into an experiential destination. The expanded store will be fully integrated into the main shopping level at The Corners, adding a mezzanine level lounge, and dining and bar offerings.
Construction will begin in January, and the store will remain open during construction, offering the full range of Sendik's services and selection throughout the renovations. Upon completion by summer 2019, customers will be able to enjoy all of the benefits of the existing Sendik's store, including quality products and covered parking, plus new services, expanded food choices and greater convenience.
The town center's grocery store will increase in size from 35,000 square feet to 40,000 square feet and will offer customers a shopping experience that is perfectly suited for the area. Additions to the store include:
Inclusion of 7,000-sq. ft. on the main Union Street level adjoining L.L.Bean that will house a convenient floral shop and home goods department, expanded grab-and-go selections and more.
A mezzanine level served by escalators featuring a gathering space with sofas, tables, gas fire and piano that overlook Sendik's newly designed store.
A bar offering a range of beer, wine and gourmet coffee.
A grill station where customers can have fresh meats and fish cooked to order while they browse the salad bar, with a choice of eating at home or at the in-store bar or lounge.
Direct pedestrian access between Union Street and Bluemound Road via a new pedestrian indoor walkway that provides access to Sendik's and The Corners.
"Providing an unmatched customer experience has been at the forefront of our mission since 1926," said Ted Balistreri, co-owner at Sendik's. "We want to capitalize on the recent success we have had with our store at The Corners of Brookfield and enhance the customer experience by adding amenities this community has been looking for. The growing popularity of the town center, coupled with the willingness of IM Properties to continue to elevate the center's offerings, makes The Corners of Brookfield the perfect fit for this type of unique grocery store."
The investment is a partnership between Sendik's and IM Properties, the developer of The Corners, which has significant experience in building successful grocery stores in the Chicago area.
"Sendik's is a unique asset and essential part of the tenant mix we are developing, and we are delighted to partner with them on this exciting addition to the Town. Sendik's brand aligns perfectly with the eclectic mix of high quality, often independently owned and managed retail, restaurant and entertainment offerings we are assembling," said Robert Gould, head of US Operations for IM Properties. "The common area improvements we announced in September gave us the opportunity to fully integrate Sendik's beautiful store into the main shopping level and make it an experiential destination for our loyal customers by both foot and car, as well as the more than 200 families who call the Corners home. This store will push the boundary of grocery offerings, food service, convenience, experience and quality in the greater Milwaukee region."
Sendik's Store at The Corners of Brookfield Rendering
About The Corners of Brookfield
The Corners of Brookfield is a 750,000-square-foot premier town center, comprised of 400,000-square-feet of retail and restaurant space, 244 luxury apartment homes and parking for more than 1,700 cars. Announced tenants at The Corners include Anthony Vince Nail Spa, Anthropologie, Altar'd State, Arhaus, BelAir Cantina, Bonness, Café Hollander, CycleBar, DAVIDsTEA, Evereve, FreshFin Poké, francesca's, Free People, Goddess & The Baker, Grimaldi's Pizzeria, J. Jill, Kendra Scott, Lake Country Social, lululemon athletica, L.L.Bean, Orange Leaf, Paper Source, Scout and Molly's, Sendik's, Silverspot Cinema, Twigs, Von Maur and Wisconsin Vision. For more information visit www.thecornersofbrookfield.com or Facebook.
About Sendik's
Since 1926, the Balistreri family has been serving the greater Milwaukee community by combining quality food products with exceptional customer service. Shoppers can expect an entirely unique shopping experience: items made from scratch in the deli; bakery items baked fresh daily; signature, top-shelf meats; hand-selected produce; and an unwavering commitment to quality and service. Sendik's goal is to provide the best grocery shopping experience, period. Learn more at www.sendiks.com.
Mentioned in This Press Release
Recent Press Releases by Sendik's

Oct 1st, 2019 by Sendik's
Reimagined store officially opens to the public with giveaways, live music, family activities, special guests and more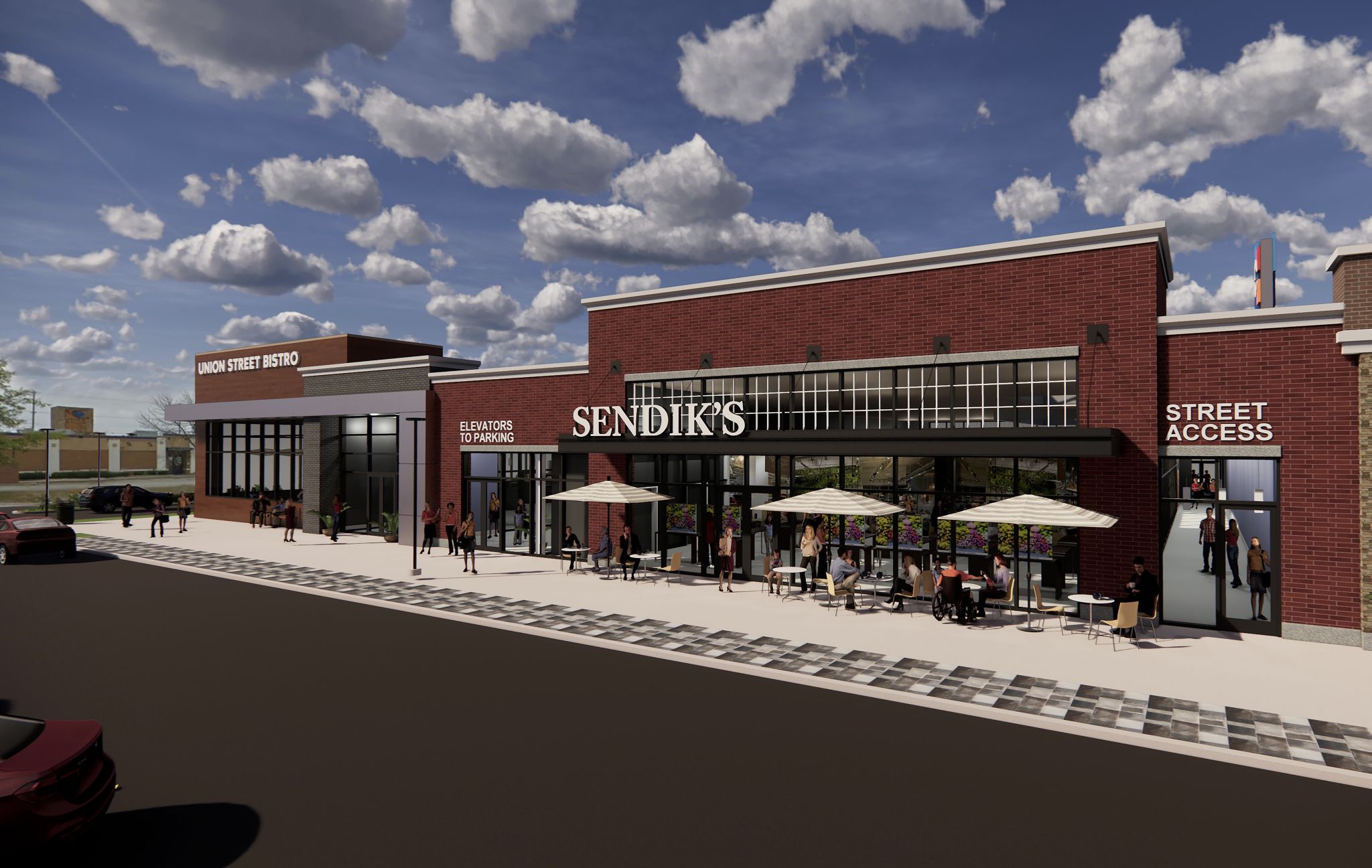 Dec 13th, 2018 by Sendik's
Sendik's to integrate a unique shopping experience into The Corners' main shopping level that will complement the town center's continued growth. Construction to begin in January – store to remain open throughout renovations

Jul 5th, 2017 by Sendik's
New location totals five store openings in eight months.