Press Release
Sample the city during Milwaukee's 13th annual Downtown Dining Week
Three-course meal deals available at nearly 40 downtown establishments, May 31 – June 7
MILWAUKEE, Wis. (April 5, 2018)—Area residents and out-of-town guests can get a flavor for downtown Milwaukee's most delicious destinations at select restaurants during the 13th annual Downtown Dining Week, May 31—June 7. During the eightday feast, diners can explore and sample Milwaukee's finest dishes and destinations with three-course meal options priced at $12.50 for lunch and $25 or $35 for dinner at participating restaurants.
"This year's diverse lineup includes a variety of fresh new restaurants, as well as returning favorites," said Beth Weirick, CEO of Milwaukee Downtown, BID #21. "Offering both lunch and dinner options, downtown residents and out-of-town guests can get a taste of Milwaukee's flavor at any time of day."
This year's participants include: Ale Asylum Riverhouse, Benihana, Blue Bat Kitchen & Tequilaria, The Brass Alley, Brunch, Café at the Pfister, Cantina Milwaukee, The Capital Grille, Carson's Ribs, Club Charlies, DOC's Commerce Smokehouse, Flannery's, Kanpai, Kil@wat, The Knick, The Loaded Slate, Louise's, Mader's, Mason Street Grill, Mi-key's, Milwaukee Chophouse, Mo's…A Place for Steaks, Oak Barrel Public House, Onesto, Pastiche at the Metro, Pier 106, The Pub Club, Rare Steakhouse, Rumpus
Room, SafeHouse, Smoke Shack, Swig, Third Coast Provisions, Vagabond, Ward's House of Prime, Water Street Brewery, Who's on Third and Zarletti.
Diners will also have the option to donate to Key to Change, an initiative created by Milwaukee Downtown, BID #21 in an effort to end chronic homelessness in our community. Since its launch in September 2017, the initiative has raised more than $16,000. Participating restaurants have already added to that total with nearly $4,000 in donations. For more info on Key to Change, visit www.keytochangemke.com.
In addition to delicious dining deals, four diners will be awarded $500 in dining gift certificates. Diners can complete a Downtown Dining Week survey following their dining experience at www.milwaukeedowntown.com/diningweek. At the conclusion of the event, four winners will be randomly drawn.
Milwaukee Downtown, BID #21 started Downtown Dining Week in 2006 in an effort to familiarize residents and guests alike with downtown's rich nightlife and fresh foodie destinations. Since the event's inception, Downtown Dining Week has attracted over 600,000 diners—many to experience a restaurant for the first time. In 2017, 55 percent of Downtown Dining Week participants indicated they were first-time diners at a participating establishment and nearly half (49 percent) of all patrons neither worked nor lived downtown.
Diners hungry for more info on the eight-day extravaganza can sign up for a menu posting alert at www.milwaukeedowntown.com/diningweek, where menus will be posted in early May. Please note that reservations are strongly encouraged during the event.
About Milwaukee Downtown, BID #21
Milwaukee Downtown, Business Improvement District #21 is an organization established in 1998 to support the interests of the downtown Milwaukee business community. Created through private sector leadership, Milwaukee Downtown is a management district organization that oversees 150 square blocks representing approximately 500 property owners in the center of downtown Milwaukee. The  organization funds specific initiatives aimed at creating a clean, safe and friendly downtown. More info is available at www.milwaukeedowntown.com.
Mentioned in This Press Release
Organizations
:
Ale Asylum Riverhouse
,
Club Charlies
,
Kil@wat
,
Mason Street Grill
,
Oak Barrel Public House
,
Onesto
,
Pastiche at the Metro
,
Rare Steakhouse
,
Smoke Shack
,
Swig
,
The Brass Alley
,
The Capital Grille
,
The Knick
,
The Loaded Slate
,
The Pub Club
,
Third Coast Provisions
,
Vagabond
,
Water Street Brewery
,
Zarletti
Recent Press Releases by Milwaukee Downtown, BID 21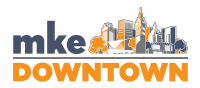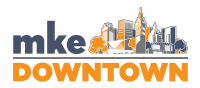 Oct 20th, 2022 by Milwaukee Downtown, BID 21
Seven-week festival to ring in holiday season with festive lights and jubilant happenings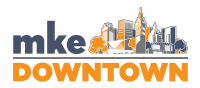 Oct 19th, 2022 by Milwaukee Downtown, BID 21
Key projects and downtown players recognized at Milwaukee Downtown's 2022 annual meeting