Press Release
Rossini's The Barber of Seville Returns to Milwaukee with a World Class Cast from Across the Globe
May 5 and 7, 2017 at the Uihlein Hall in the Marcus Center for the Performing Arts
MILWAUKEE, Wis.—MARCH 13, 2017— The Florentine Opera draws its 83rdSeason to a spectacular close with Rossini's sparkling tale of opera's most famous barber, Figaro.
Rossini's classic returns to Milwaukee for the first time in a decade, under the baton of Joseph Rescigno, also marks his 35th year with the company. Maestro Rescigno is now the longest serving principal conductor in opera today.
Mistaken identities, deceptions and counter-deceptions abound in this amorous romp. Rossini's score is a veritable highlight reel of beautiful music.
Performances feature the American debut of acclaimed Spanish Mezzo-soprano Carol Garcia as Rosina in her first US operatic appearance, the Florentine debut of Baritone Luis Alejandro Orozco in the role of Figaro (sponsored by Nita Soref), and the return of Florentine favorites Soprano Katrina Thurman, Bass-baritone Peter Volpe and baritone Andrew Wilkowske. The Barber of Seville is directed by William Florescu, with the Florentine Opera Chorus and the Milwaukee Symphony Orchestra. This production, including sets and costumes from Utah Opera, makes its triumphant return to the Marcus Center's Uihlein Hall stage for two nights only for the first time in 10 years.
WHY YOUR AUDIENCE WILL CARE
Acclaimed Spanish Mezzo-soprano Carol Garcia makes her American mainstage debut as Rosina.
"Carol Garcia conquers the audience from its first 'Una volta …', with a full-bodied, delicately flexible in the high, impeccably executed vocals… she gives a role full of sweetness and melancholy, and makes of Angelina a true romantic heroine. "                                        —Emmanuel Andrieu of opera online
Carol Garcia – winner of the 2015 Young Artist Prize from Opers Actual and born in Barcelona. mezzo-soprano Carol Garcia studies with Francesca Roig. A semi-finalist at the 2008 Montserrat Caballé Singing Competition, she was a finalist at the 2009 Luis Mariano Singing Competition, being awarded the Second Prize for Female Singers; a finalist at the 2009 Francesco Viñas Competition 09, being awarded with a scholarship and with the special prize "Grupo de liceístas del 4o y 5o piso" as the most promising spanish singer' and finalist of 2010 Paris Opera Competition.
On Luis Alejandro Orozco:"imposing presence, both vocally and dramatically."           —Cincinnati Enquirer
On Taylor Stayton:"The very gifted Taylor Stayton's laser-bright timbre boasts an exceptional fluidity above the staff and is probably ideally displayed in Rossini, but his Ernesto was no slouch."                                                                          –Opera News
On Katrina Thurman:"remarkably vibrant and flexible voice"                                           –Gramaphone"wonderfully clear, pointed sound and the natural warmth she brings to her character"                                                                                       –Opera News
On Peter Volpe:"Over the years, Volpe has garnered praise for his dark, dynamic bass and his ability to make a character come alive…"                                      –Opera News "He dominated the production with his flashing eyes, his sonorous, burnished brass bass voice and his powerful stage presence."                –Kenneth Blount
On Andrew Wilkowske:"…a genuine, live-wire comic actor with fine linguistic skills."      –Opera News
On Maestro Rescigno's 35th Anniversary
In 1980, John Gage, a former actor and theater director turned opera company manager, was appointed general director of the Florentine Opera Company. Later that year, he found himself in need of a conductor for La Gioconda, starring Gilda Cruz-Romo, the following March. Having worked with Nicola Rescigno, he called Dallas hoping that the maestro would be willing to come to Milwaukee. However, the elder Rescigno had never conducted the infrequently produced piece. He could think of only two names to recommend, one being that of his nephew, Joe (Joseph Rescigno), who ultimately conducted the opera. For the full story call Richard Clark 414.291.5700 x 213
THE BARBER OF SEVILLE WILL PROVIDE PRE-OPERA EVENTS FEATURING DISCUSSION WITH CAST, CREATIVE TEAM, AND GUEST SPEAKERS:
Thursday, April 21, 2017 at 5:30pm
Meet the Artists for a Hair-Raising Florentine Off Stage – The Florentine Opera is partnering with Robert Laurence Salon to promote The Barber of Seville, and to help Children with Hair Loss. Enjoy a glass of wine, listen to fantastic music, and donate your hair for a good cause. Learn more
Friday, May 5, 2017 at 6:30pm -and- Sunday, May 7, 2017 at 1:30pm
Talk Opera Learn more about The Barber of Seville in-depth, one hour before curtain prior to each mainstage performance for all ticket holders – in the Anello Atrium of the Marcus Center with professor Timothy Sterner Miller of UW-Milwaukee.
Friday, May 5, 2017 at 5:15pm -and- Sunday, May 7, 2017 at 12:30pm
Pre-Opera Dining Mingle with fellow opera lovers, dine on a three-course meal, learn more about the performance and stroll to your favorite seats moments before the curtain. Held in the Bradley Pavilion of the Marcus Center. Call to RSVP up to 1 week prior to opening night.More information about the production, the artists, events and the Florentine Opera's 2016-2017 season is available at www.florentineopera.org.
PERFORMANCE INFORMATION
WHAT:      Rossini's THE BARBER OF SEVILLE
WHEN:      Friday, May 5, 2017 @ 7:30 PM
Sunday, May 7, 2017 @ 2:30 PM
WHERE:    All performances are held in Uihlein Hall
Marcus Center for the Performing Arts
929 N Water Street, Milwaukee, WI 53202
CAST:
Luis Alejandro Orozco* as Figaro
Carol Garcia* as Rosina
Taylor Stayton* as Almaviva
Andrew Wilkowske as Bartolo
Peter Volpe as Basilio
Katrina Thurman as Berta
*Denotes Florentine Opera debut
CREATIVE TEAM:
Stage Director | William Florescu
Conductor | Joseph Rescigno
Lighting Designer | Noele Stollmack
Costumes and Scenery from Utah Opera
TICKETS / SEASON SUBSCRIPTION INFORMATION:
Subscriptions to the Florentine Opera's 2016-2017 season range in price from $80 to $425. Single tickets start at just $25. For more information on ordering your tickets, visit www.florentineopera.org or call 414-292-5700 ext. 224.
THE FLORENTINE OPERA COMPANY83 years of world-class opera in Milwaukee!
The Florentine Opera Company's productions reflect the highest musical and theatrical standards, while supporting community and educational programs. As a leader in Wisconsin's art community and the nation's sixth-oldest opera company, the Florentine Opera seeks to establish a significant presence in the cultural, educational and civic life of the state of Wisconsin and beyond. Audiences enjoy beautiful main stage productions as well as dozens of free and community based performances that include first-rate vocal artistry brought to life by established and emerging international, national and local opera stars. With a foundation of fiscal responsibility, the company continues to grow its artistic and educational programs. Through its outreach and in-school educational programming, the Florentine provides vital arts education experiences for children, nurtures new audiences, and expands cultural horizons for the next generation. The Florentine Opera is a cornerstone member organization of the United Performing Arts Fund and receives funds from Milwaukee County and the State of Wisconsin (with support from the National Endowment for the Arts), as well as corporations, foundations and individuals. The Florentine Opera Company is an organizational member of OPERA America.
NOTE: This press release was submitted to Urban Milwaukee and was not written by an Urban Milwaukee writer. It has not been verified for its accuracy or completeness.
Mentioned in This Press Release
Recent Press Releases by Florentine Opera Company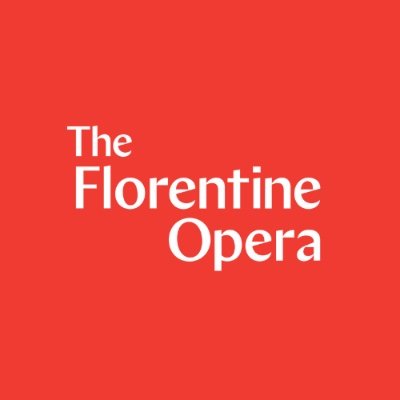 Sep 26th, 2023 by Florentine Opera Company
A guy, a potion, and a love triangle - Elixir of Love mixes it up with hilarious results!