Press Release
Riverwest FemFest Feature Hundreds of Artists
Third Annual Riverwest FemFest, January 18 – 22, 2017
Milwaukee, WI – Riverwest FemFest, the annual festival that celebrates talented and strong women, femmes, and female identifying groups through music, visual and performance art, and poetry, is slated to slay January 18 – 22, 2017. FemFest has released a full event schedule with an impressive line up of artists, musicians, makers, and workshops.
Riverwest FemFest's mission is to celebrate the powerful and positive impact women can have on each other and the community around them. We celebrate the empowerment that comes with surrounding yourself with people who push you to push yourself. We celebrate through music, art, and poetry. We not only celebrate the impact the women within our own community have on us, we celebrate women (and others who support women) everywhere.
FemFest is also a fundraiser, with all proceeds from the festival going towards organizations within our city of Milwaukee that aim to help and protect women. Because an injustice to one is an injustice to all, this year, FemFest will be teaming up with and donating proceeds to Coalition for Justice to increase awareness of the intersectionality of civil rights and gender equality work happening in Milwaukee. The remaining proceeds from the fest to the Milwaukee Women's Center, a division of
Community Advocates
that houses and supports men, women, and children dealing with domestic violence, mental health issues, and substance abuse.
The five-day event will feature 70 performances at a variety of Riverwest venues, including Art Bar, Riverwest Public House, The Jazz Gallery, Company Brewing, and High Dive. FemFest also features a full gallery at Groovy Dog Gallery with 35 visual artists' work on display, Maker's Fair above Company Brewing, Film Showcase at Company Brewing, Visibility March coordinated in solidarity with Planned Parenthood, and a Workshop Series at various locations throughout Riverwest.
"Riverwest FemFest is my 'thank you' to all the incredible femmes around me who have inspired me to be better and work harder. A true celebration of femme empowerment," says FemFest founder Olivia Doyle.
Riverwest FemFest will kick off Wednesday, January 18th at Art*Bar at 7pm. Tickets will go on sale on December 17th online at http://www.refemfest.com in conjunction with their Holiday pajama party fundraiser and release party for their festival beer, "Pussy Bites Back" Belgian Spiced Red Ale, to be held at Company Brewing that evening.
For additional information about Riverwest FemFest, visit http://www.rwfemfest.com or http://facebook.com/riverwestfemfest.
Mentioned in This Press Release
Recent Press Releases by Press Release Sep 1st, 2021 by Press Release
Florentine Opera, Marcus Performing Arts Center, Milwaukee Ballet, Milwaukee Repertory Theater and Milwaukee Symphony Orchestra among organizations announcing COVID audience screening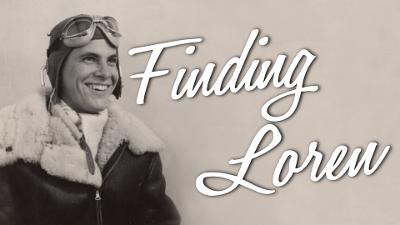 Aug 26th, 2021 by Press Release
Documentary By Milwaukee Producer / Director Premiers Sept. 25 at Bradley Symphony Center