Press Release
Renaissance Theaterworks Presents Second Annual Br!NK New Work Festival
New play staged readings September 8-14
Next week, Milwaukee audiences will get a glimpse at new theatrical work and the process that creates it. September 8-14, Renaissance Theaterworks will present the second annual Br!NK New Work Festival, a week-long series of staged readings that tours the greater Milwaukee area.
Br!NK begins in August as a 1-week residency for two Midwestern women playwrights. During this residency, playwrights workshop their script with a creative team dedicated to researching and considering the play from every angle. In September, those two plays are presented as readings, with audience feedback encouraged at the end of each performance in a talkback with the playwrights and directors.
The staged readings are free and open to the public (suggested $10 donation) – for a full schedule and more information about the plays, read below or visit www.r-t-w.com
The Hall of Final Ruin by Kelly McBurnette-Andronicos:
Doña Gertrudis 'La Tules' Barcelo, the high-stakes gambler and wealthy madrina of 19th century Santa Fe, is determined to die a good death and be buried in the floor of her beloved church, La Parroquia. But before she can leave this mortal world, the cunning cardshark must cope with the eccentric aspirations of her granddaughters, unload an unwieldy fortune in gold coins, and orchestrate a final card game in which the fate of her eternal soul and her entombment 'under the feet of Santa Fe' ultimately rests.
The Sweeter the Crime by Katherine Glover:
Virginia Sondergaard seems to know who killed Craig Bowman, the local principal and Virginia's illicit lover twenty years back, but it's hard to say. Her mind is going, she's beginning to confuse her past with her present, and when she is lucid, she doesn't always tell the truth, especially to her estranged son Richard, the police detective assigned to the case.
Suggested donation of $10. General seating, tickets are not available for pre-purchase. With questions, please contact Mallory Metoxen, Artistic Associate, at 414.273.0800 x203.
September 8-14
Tuesday, September 8 – Woodland Pattern 7:00 pm
The Sweeter the Crime
Wednesday, September 9 – Woodland Pattern 7:00 pm
The Hall of Final Ruin
Thursday, September 10 – 42 Ale House, Saint Francis 7:00 pm
The Sweeter the Crime
Friday, September 11 – Broadway Theatre Center 7:00 pm
The Hall of Final Ruin
Saturday, September 12 – Broadway Theatre Center, 2:00 pm & 7:00 pm
The Hall of Final Ruin
Saturday, September 12 – Broadway Theatre Center, 7:00 pm
The Sweeter the Crime
Sunday, September 13 – Broadway Theatre Center, 2:00 pm
The Sweeter the Crime
Monday, September 14 – Oconomowoc Arts Center, 7:00 pm
The Hall of Final Ruin
About Renaissance Theaterworks
For twenty-two years, Renaissance Theaterworks has been Milwaukee's only professional theater ,company dedicated to improving gender parity in the arts. Our mission is to create moving theater – from classics to world premieres – with attention to women's roles both onstage and off. For more information, visit www.r-t-w.com
Renaissance Theaterworks is a member of Theater Wisconsin and the Third Ward Arts District. Renaissance Theaterworks receives support from United Performing Arts Fund, the National Endowment for the Arts, Wisconsin Arts Board, Milwaukee Arts Board, CAMPAC, The Women's Fund, The Herzfeld Foundation, The Shubert Foundation, The Steigleder Charitable Trust, and private donors and foundations.
Mentioned in This Press Release
Recent Press Releases by Renaissance Theaterworks
Oct 2nd, 2018 by Renaissance Theaterworks
Cultures and gardens clash, turning well-intentioned neighbors into feuding enemies in Karen Zacarías' new play, NATIVE GARDENS running October 19 – November 11, 2018 at Renaissance Theaterworks. Scenic Designer & Props Master work to maintain a living garden in the Broadway Theatre Center's "Black Box" Studio Theatre this autumn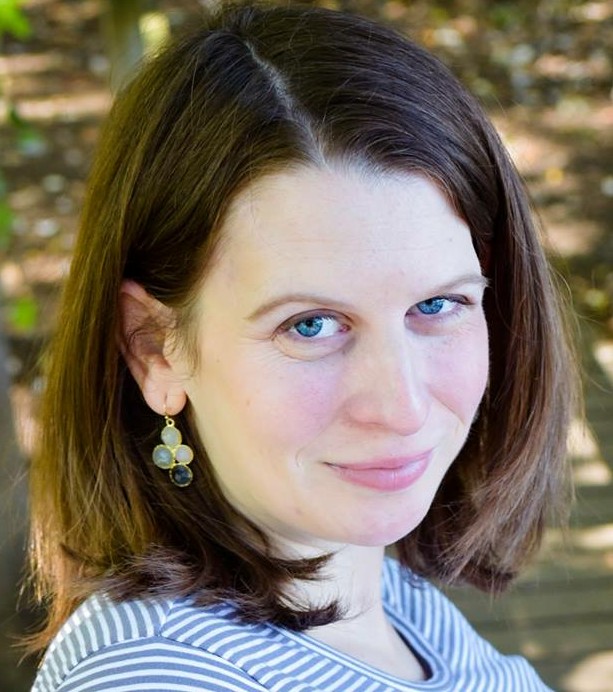 Jan 15th, 2018 by Renaissance Theaterworks
Dedicated to promoting the work of women onstage and off for the past 25 years, Milwaukee's "theater by women, for everyone" hires a new team member