Press Release
Performers Announced as Free "Musical Mondays" and "Wonderful Wednesdays" Concerts Return To Lake Park After A Year Off
Long-Running Concert Series To Present Total of 10 Shows in Late July and August, Including Jazz Standards, Blues, Western Swing, Latin Jazz, R&B and Children's Artists
Milwaukee (June 28, 2021) – The lineups for the 2021 "Musical Mondays" and "Wonderful Wednesdays" free concerts in Lake Park were announced Monday as the summer series return after a one-year hiatus caused by the pandemic.
The 23rd season of "Musical Mondays," whose stylistically diverse shows cater to music lovers, will run on six Mondays starting July 26 from 6:30 p.m. – 8 p.m.
This year's "Wonderful Wednesdays" series, which is geared toward children and their families, is set for four Wednesdays starting July 28 from 6:30 p.m. – 7:30 p.m.
The "Musical Mondays" line-up is:
·       July 26 – The Hungry Williams: Singer Kelli Gonzalez and band play jump blues and swinging R&B with a New Orleans flavor.
·       Aug. 2 – The Carlos Adames Group: The group's cutting-edge mix of percussion, horns, piano and bass combines the best of Latin music and innovative jazz.
·       Aug. 9 – The R&B Cadets: The wonderfully eclectic Cadets are known for their mix of originals and signature covers sung by Paul Cebar, Robin Pluer and John Sieger.
·       Aug. 16 – The Best Westerns: Western swing with a big band beat — instrumental virtuosity and the powerful charm of classic songs old and new, from way-out West to Tin Pan Alley.
·       Aug. 23 – Cathy Grier + The Troublemakers: See how blue you can get when you hear Cathy's scorching vocals and guitar backed by her troublesome band.
·       Aug. 30: The Songs of Cole Porter: One of the great American songbooks brought to life by jazz vocalist Alyssa Allgood and the Eric Jacobson Quintet.
The "Wonderful Wednesdays" shows are:
·       July 28 – Duke Otherwise: A playful wordsmith, spirited performer, skilled guitarist and captivating tap-dancer, Duke sings his hilarious and imaginative songs in his distinct baritone.
·       Aug. 4 – To Be Announced
·       Aug. 11 – Little Miss Ann: Ann Torralba, who has made five family music albums, performs reinvented classics and soulful originals aimed at the entire family.
·       Aug. 18 – Susan Salidor: Susan is an award-winning children's music composer and performer who will be joined onstage by longtime collaborator Matt Yanny-Tillar.
Shows take place at Lake Park's Summer Stage, just south of the playground and tennis courts and near the park building at 2975 N. Lake Park Rd. In case of inclement weather, "Musical Mondays" concerts will be held in the Lake Park Pavilion's Marcia Coles Community Room, which is below Bartolotta's Lake Park Bistro. "Wonderful Wednesdays" shows will be canceled if bad weather develops.
More information on the series can be found at http://lakeparkfriends.org/visit/events/music-in-the-park/ and on Lake Park Friends' Facebook page, https://www.facebook.com/lLakeParkFriends.
Lake Park Friends, a non-profit organization dedicated to promoting the preservation and enjoyment of Milwaukee County's historic Lake Park, presents the concert series in cooperation with Milwaukee County Parks and with generous support from Coles Family Foundation, Potawatomi Hotel & Casino, WMSE Radio 91.7FM, Rebecca Silber Design and member volunteers.
More information on Lake Park Friends and Lake Park is at http://lakeparkfriends.org/.
Mentioned in This Press Release
Recent Press Releases by Lake Park Friends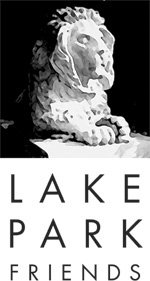 May 18th, 2022 by Lake Park Friends
Also, Wonderful Wednesdays Brings Great Entertainment for Kids and Families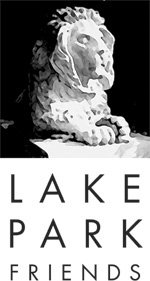 Jun 28th, 2021 by Lake Park Friends
Long-Running Concert Series To Present Total of 10 Shows in Late July and August, Including Jazz Standards, Blues, Western Swing, Latin Jazz, R&B and Children's Artists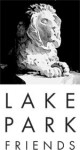 May 14th, 2019 by Lake Park Friends
Series Will Feature 8 Top National and Milwaukee Acts, Diverse Genres of Music