Press Release
PEARLS For Teen Girls Welcomes Two New Board Members
August 2022– Milwaukee, WI– PEARLS for Teen Girls, the Milwaukee leadership development program serving girls middle school through high school, has appointed two new members to their board of directors.
The two new board members are Lanelle Ramey, Executive Director of MENTOR Greater Milwaukee, and Anne Chapman, Research Director at the Wisconsin Association of School Business Official.
"I joined the board because of the leadership of Gerry and the commitment that PEARLS has had on serving young women since its inception," said Ramey. "I am looking forward to sharing program ideas and supporting the growth and collaboration opportunities that PEARLS can have in our community."
The new additions join 18 current board members: Beth Myers (Board Chair) Community Volunteer, Laura Arnow of Arnow & Associates (Finance Chair & Board Treasurer), Kadie Jelenchick (Governance Chair) of Foley & Lardner LLP, Tressa Knutson Bruggink (Marketing and Communications Chair) of Rockwell Automation, Vanaya Grice of Northwestern Mutual (Fund Development Chair), Margaret Henningsen (Secretary) Community Volunteer, Jen Dirks of TEMPO Milwaukee, Tyra Eiland, a Community Volunteer, Luke Kasten of PNC Wealth Management, , Lisa Long of PricewaterhouseCoopers LLP, Michelle Greene of Cardinal Health, Anthony McHenry of Milwaukee Academy of Science, Nicholas Nedostup of Xylem, Inc., Lori Richards of Mueller Communications, Caitlin Cullen of Riverwest Food Pantry, Sharain Horn of Advocate Aurora, PEARLS Alumna, Shaqueda Parnell of Blue Cross Blue Shield), and Bridget Donahue of Manpower Brand.
About PEARLS for Teen Girls
PEARLS for Teen Girls was founded as a volunteer effort in 1993 by a local entrepreneur and grew into a nonprofit in 2002, with the mission to improve the quality of life and strengthen the community through the empowerment and support of young women. PEARLS girls are provided with self-development tools, guidance, and support to strive for better, brighter futures by living out the PEARLS values: Personal Responsibility, Empathy, Awareness, Respect, Leadership, and Support. Our research-based curriculum helps girls break through generational and systemic challenges and live to their fullest potential. To learn more visit: PEARLSforTeenGirls.com
Mentioned in This Press Release
People
:
Anne Chapman
,
Anthony McHenry
,
Beth Myers
,
Bridget Donahue
,
Caitlin Cullen
,
Jen Dirks
,
Kadie Jelenchick
,
Lanelle Ramey
,
Laura Arnow
,
Lisa Long
,
Lori Richards
,
Luke Kasten
,
Margaret Henningsen
,
Margaret Henningsen
,
Michelle Greene
,
Nicholas Nedostup
,
Shaqueda Parnell
,
Sharain Horn
,
Tressa Knutson Bruggink
,
Tyra Eiland
,
Vanaya Grice
Recent Press Releases by PEARLS for Teen Girls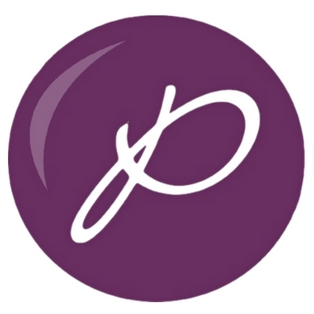 Dec 14th, 2022 by PEARLS for Teen Girls
PEARLS For Teen Girls joins the first group of Catalyst Impact Partners, receiving management training, access to new customer-first impact measurement approach, and up to $300,000 in grants over the next three years.