Press Release
Pabst Mansion Opens Doors to Community For Free to Celebrate Anniversary
Free admission day for the community on Sunday, July 29
The Pabst Mansion, 2000 W. Wisconsin Ave., is opening its doors and hosting a free admission day for the community on Sunday, July 29, to celebrate the anniversary of its completion in 1892. Admission will be free from noon until 4 p.m., with the last admissions taking place at approximately 3:15 p.m. The celebration takes place on the 126th anniversary of the actual day the Pabst family moved into the house and serves as a tribute to Pabst Brewing Company founder Captain Fred Pabst, his wife Maria, and their family.
Construction of the mansion lasted only two years and cost just over $254,000, which included the house, furnishings and artwork. Free admission to the mansion on July 29 includes informational brochures and self-guided tours on all three levels of the mansion, with approximately a dozen docents available to answer visitor questions.
The complimentary day is made possible through a sponsorship by Zilber Ltd., the Milwaukee-based real estate and asset management company and developer of The Brewery Project LLC. Developer and philanthropist Joseph Zilber, who purchased the former site of Pabst Brewing Company for redevelopment, sustainability, and historic preservation as part of the Brewery Project LLC, left behind a legacy of preserving important pieces of Milwaukee and American history.
"We are pleased to offer free admission to our community again this year and look forward to honoring a piece of Milwaukee's history as a tribute to Mr. Zilber and his preservation efforts," said John Eastberg, executive director of the Pabst Mansion. "The response last year was overwhelming and, to be honest, it tugged at our heartstrings to see so many guests tour and enjoy the mansion, most of whom had never visited us before."
The Pabst Mansion was placed on the National Register of Historic Places on April 21, 1975 and has been open to the public since 1978. Revenues for its continued success and ongoing restoration are garnered from admissions, sales, events, grants, donations and memberships.
Mentioned in This Press Release
Recent Press Releases by Captain Fredrick Pabst Mansion, Inc.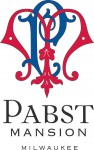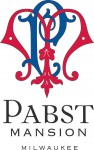 Nov 5th, 2019 by Captain Fredrick Pabst Mansion, Inc.
This year's Holiday Season brings back popular Christmas at the Pabst Mansion and Twilight Tours as well as new Paper Ornament and Cookie Decorating Workshops