Press Release
Outpost Installs Voter Information Kiosks in Co-Op and Launches Call to Action Public Advocacy Campaign
October 6, 2020, Milwaukee — In partnership with the League of Women Voters of Milwaukee County, Outpost Natural Foods has installed voter information kiosks at each of its four co-op locations to help shoppers learn more about how to register to vote, how to request an absentee ballot if needed and how to create an election day plan.
"As a co-op we are a democratic organization – one owner, one vote – and believe in the spirit of democracy," said Outpost's Margaret Mittelstadt, director of Community Relations. "We believe everyone should participate in the democratic process and want to help inform and prepare our shoppers to vote.  Especially this year when the information has been so confusing."
The deadlines to register by
mail or online
to vote is October 14, to
request an absentee
ballot is October 29, and to register in person to vote at a clerk's office is October 30. Voters can also register at the polls on election day.
Outpost has also launched a Call to Action public advocacy campaign encouraging the collective force of its 23,000 owners and almost 400 employees to contact their elected officials about issues important to sustainable agriculture and food systems.
"As a values-based organization, we do more than just sell food. We exist so that our owners and shoppers have a healthy, diverse and sustainable community," said Outpost Sustainability Manager Kurt Baehmann. "We know, based on our own surveys, that sustainability, support for local producers and farmers, and the availability of natural and organic products are important to our shoppers, as well as to our business."
Outpost has created a section on its website to serve as a resource center on these issues and how to contact elected officials. Resources include a sample phone/letter script to use when contacting lawmakers.
"A phone call is one of the most effective ways to make your views known, even more so than email and social media," Baehmann said. "It demonstrates an issue is important to you and you're highly engaged. So, we're trying to make it as easy as possible for our owners and shoppers to have their voices heard. Imagine the impact even if just one percent of owners contacted their legislators."
Mentioned in This Press Release
Recent Press Releases by Outpost Natural Foods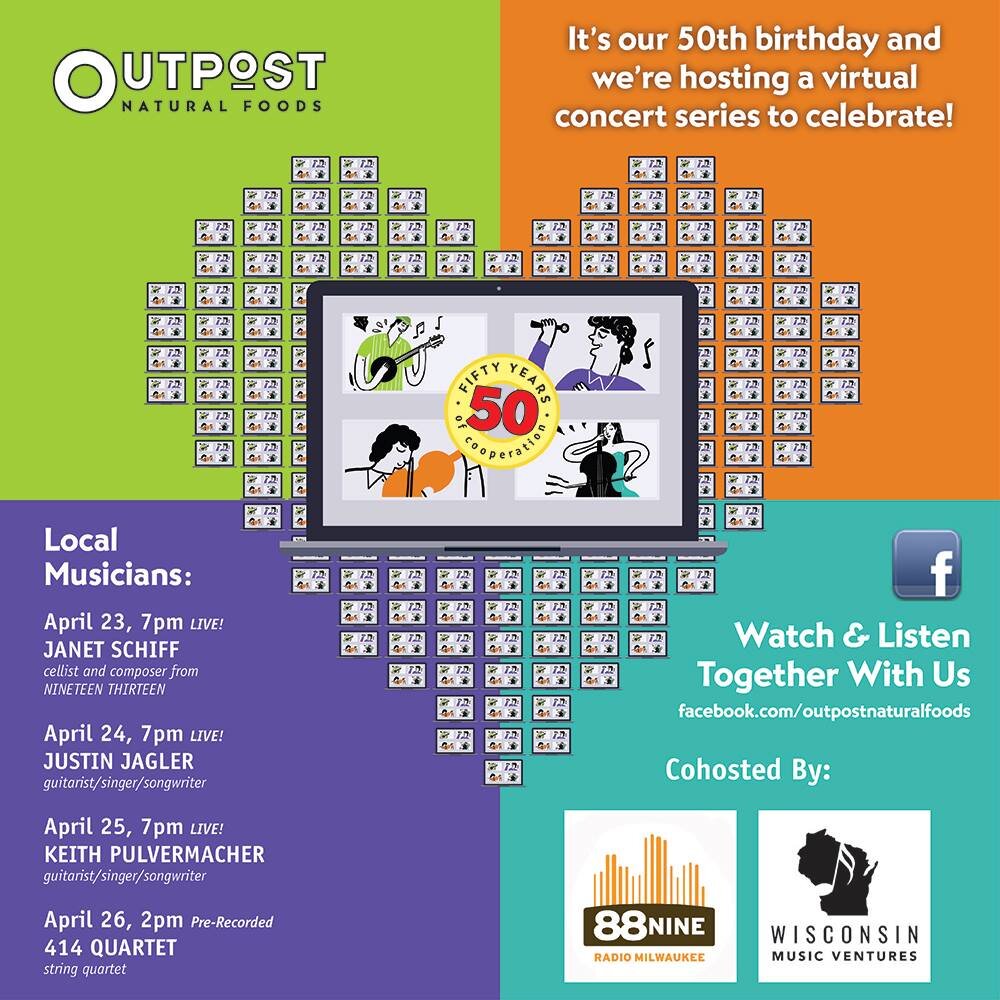 Jun 19th, 2019 by Outpost Natural Foods
Work is scheduled to begin in June 2019 and will be phased in so as not to impact or impede shopping.