Press Release
OMG Don't Dare Miss This!
Thursday August 20th Battle Royale Artist Paint-Off at RedLine Milwaukee 6-9 p.m.
Featuring resident artists Skully Skyrocket versus Luke Felix Farley in an experimental, engaging event combining live music, live painting, and audience participation. The evening promises to be an unforgettable, collaborative, happening with live musical accompaniment by Cutlass, offering 15 rounds of random twists and turns, including the chance for audience members to be "tagged-in" to the Battle Royale to help make the painting. Cash bar with a suggested door donation of $5.00 Come at 6pm sharp so you don't miss out on any of the fast paced action!
The Battle Royale Artist Paint-Off PUBLIC event is happening in conjunction with TIMELINE 2015 on view art RedLine Milwaukee until October 3rd. TIMELINE 2015 is the latest yearly installment showcasing the current works of RedLine Milwaukee's emerging resident artists exploring an array of
disciplines, media, and themes. The annual TIMELINE exhibition gives this diverse group an opportunity to examine the critical issues facing contemporary artists and a venue in which to present that dialogue.
RedLine Milwaukee's innovative residency program brings a variety of artists together in one building, sharing resources, ideas, and artistic journeys. With open studios, the artists not only interact with and inspire each other, but also frequently engage with school groups and the general public. This
environment creates a community where the art takes on a life of its own. While many of the artists bring diverse skills and experience to the table, they are also submerged in an ideal culture for experimentation and testing new ground. TIMELINE converges their meandering paths into one daring space.
Come along for the journey with this year's prolific residents as they explore an impressive depth of ideas and processes.
Included in this year's exhibition are resident artists:
Cynthia Brinich-Langlois, Jamie Bruchman, Miles Buss, Jody Emery, Luke Farley, Nina Ghanbarzadeh, Skully Gustafson, Carley Huibregtse, Sue Lawton, Katie Ryan, and Natalie Schmitting.
TIMELINE 2015 is on view until October 3rd and is free to the public: Thursday 10am-7pm | Friday & Saturday 10am-3pm. RedLine Milwaukee is located at 1422 North 4th Street. Visit www.redlineartmke.org for more information.
Mentioned in This Press Release
People
:
Carly Huibregtse
,
Cynthia Brinich-Langlois
,
Jamie Bruchman
,
Jody Emery
,
Katie Ryan
,
Luke Farley
,
Miles Buss
,
Natalie Schmitting
,
Nina Ghanbarzadeh
,
Skully Gustafson
,
Sue Lawton
Recent Press Releases by RedLine Milwaukee
Mar 8th, 2018 by RedLine Milwaukee
Opening event Friday April 20, 2018 – 5 p.m. to 9 p.m.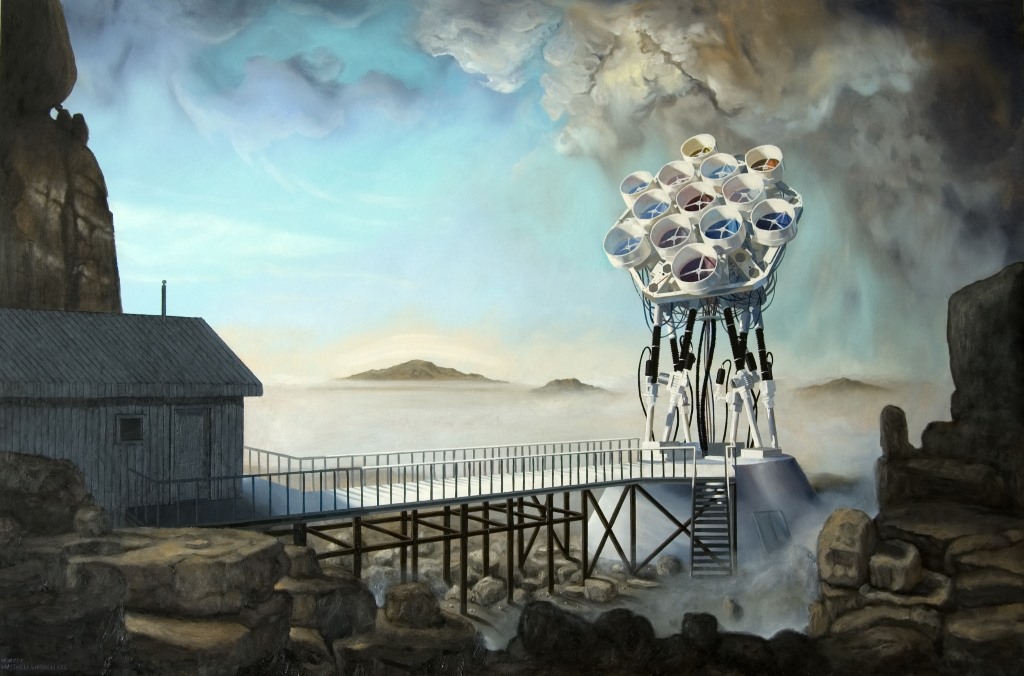 Dec 28th, 2017 by RedLine Milwaukee
RedLine Milwaukee, 1422 N. 4th, St. Milwaukee, WI 53212
Dec 1st, 2017 by RedLine Milwaukee
RedLine Milwaukee, 1422 N. 4th, St. Milwaukee, WI 53212