Press Release
October features cool events and new displays that are fit for the whole family
Kids of all ages will find fun at every turn at the Harley-Davidson Museum
MILWAUKEE, U.S.A. (Oct. 9, 2019) – When autumn arrives, look to the Harley-Davidson Museum to keep the good times rolling. New exhibits, family-friendly fun and more promise to deliver miles and miles of smiles. Whether it's opening the doors for Gallery Night or bringing hundreds of fitness fans to campus for a Spartan workout, the H-D Museum has something for everyone this month.

NEW INSTALLATIONS
"Building a Milwaukee Icon: Harley-Davidson's Juneau Avenue Factory" (open now)
A recently recovered cache of architectural drawings includes plans for the original Juneau Avenue facility. The pencil drawings, along with archival photographs, demonstrate the whirlwind pace of the company's early growth. While building an international business—going from producing just over 1,000 motorcycles in 1909 to manufacturing 27,000 motorcycles in 1920—the company's Milwaukee factory experienced near-constant expansion. Construction through this relatively brief period created the buildings that today, a century later, are still the proud home of Harley-Davidson.
"Building a Milwaukee Icon" provides a snapshot of Harley-Davidson's formative years and illustrates a chapter of Milwaukee history when the city was known as the "Machine Shop to the World."

Experience Gallery: Model Year 2020 Harley-Davidson motorcycles
Always a favorite photo opportunity for riders and non-riders alike, the H-D Museum's Experience Gallery has been revamped to feature five 2020 Harley-Davidson motorcycles – including the all-new, all-electric LiveWire™!

Custom Culture Installation: "Blackbird"
Blackbird, from the minds of Bobby Greene and Justin Walls, pays homage to Joe Petrali's 1936 EL landspeed motorcycle. Elements of Petrali's machine are imitated in this contemporary custom bike. Both vehicles use Harley-Davidson handlebars and forks made for board trackers; both have hillclimber frames; and their wheels are the same design and size. On display for a limited time, race fans will be thrilled to get an up-close look at this tribute to historic motorcycle landspeed racing.

EVENTS
$10 Tuesday are back!
Don't forget: Museum admission on Tuesdays from October through April is just $10, no reservation required. And kids are just two for $10, too! Plus, a Hamilton gets you the delicious chef's choice Taco Tuesdays at MOTOR Bar & Restaurant.

Free admission during Gallery Night
Friday, Oct. 18, 5-9 p.m.
Visit the H-D Museum for FREE on Friday, Oct. 18. Presented by the Historic Third Ward Association, Gallery Night & Day is the two-day premier art event in Milwaukee for both the experienced artist and beginning admirer. Tonight, be sure to check out "Building a Milwaukee Icon: Harley-Davidson's Juneau Avenue Factory." Free Friday night Museum admission from 5-9 p.m.; regular Museum admission applies on Saturday.

Spartan Workout Tour
Saturday, Oct. 26, 8-9:30 a.m.
Unleash your inner Spartan! The H-D Museum is hosting a free, 90-minute workout catered to all fitness levels and led by a certified Spartan SGX Coach in Milwaukee on the grounds of the world-famous Harley-Davidson Museum. The Spartan Workout Tour is extremely doable and productive for any and all levels of fitness. Our certified Spartan SGX Coaches will lead you in a workout that helps everyone from beginners to workout fanatics take it up a notch. You'll meet new friends. You'll get helpful tips, practical new training techniques, and even a special "Spartan Workout Tour" T-shirt to commemorate the fun. And just like you, the freebies don't stop when the workout is done. Show your workout T-shirt and get free admission to the H-D Museum. Experience the thrills and heart-pumping adrenaline that Harley-Davidson – the Official Motorcycle of Spartan US – has built over 116 years. We're here to help racers get revved up!

Skulloween Bike Night
Thursday, Oct. 31, 5-9 p.m.
It's time. After a summer full of hitting Milwaukee's favorite hotspots, the Wisconsin Ale Trail will make one final stop at the Harley-Davidson Museum for Skulloween Bike Night (5-9 p.m. on Thursday, October 31st) where one lucky person will ride off on a brand-new Harley-Davidson! Join the fun and it could be you who holds the keys to this Great American Freedom Machine at the end of the night.
Qualifiers from Harley-Davidson events throughout the summer will have a chance to see if it's their key that gets the motor running on this Harley-Davidson motorcycle. But even if you didn't enter previously, you still have a chance to win as one lucky entrant will be drawn at Skulloween Bike Night. Come on down for your chance to win the prize of a lifetime and enjoy a night of rolling sculptures, music and loads of great prizes!

LEGO Mystery Mural
Nov. 2 & 3, 10 a.m.-6 p.m.
The Harley-Davidson Museum and LEGO invite all Milwaukeeans to make your mark on a piece of Harley-Davidson history. Visit the H-D Museum on Saturday, Nov. 2 and Sunday, Nov. 3 as an 11-foot-by-4-foot mural is built by you … yes, you! Kids of all ages are welcome to pop into the H-D Museum lobby to snap LEGO bricks into place and help build the mural that will remain on display until spring. Kids 17 and under will get free admission to the H-D Museum this weekend to help spark those creative juices. Plus, the new Family Fun Guide shines a spotlight on all the kid-friendly fun to be had on campus.

But the merrymaking doesn't stop there. Kids ages 3-7 will be able to take a spin on the all-new H-D™ IRONe™ electric balance bikes. Dress for the weather and experience the thrill of these twist-and-go bicycles in Motorcycle Plaza. Plus, one lucky winner will ride off on an H-D IRONe bicycle! Airbrush tattoos, hands-on activities and specials at MOTOR Bar & Restaurant (did someone say Build-Your-Own Mac & Cheese, Hot Coco Station and a Build-Your-Own Bloody Mary bar?) promise to bring ear-to-ear smiles to all. Support your community with the 8th Annual #DWYD Toy & Book Drive. Donate a Toy or Book to the Milwaukee Child Advocacy Center (MCAC) in affiliation with Children's Hospital of Wisconsin and receive 15% off at MOTOR® Bar & Restaurant. H-D® Fat Boy® motorcycle LEGO Kits available in the Shop along with apparel customization.

SAVE THE DATES
Veterans Day Appreciation
Friday, Nov. 9 – Sunday, Nov. 11, 10 a.m.-6 p.m.

Black Friday Beerfest
Friday, Nov. 29, 4-7 p.m. (VIP entry at 3 p.m.)

Happy Harley Days
Dec. 7, 14 and 21, 10 a.m.-6p.m.

About the Harley-Davidson Museum

A walk through the Harley-Davidson Museum® is a walk through the history of America. With an unrivaled collection of Harley-Davidson® motorcycles and memorabilia, a 20-acre, park-like campus, and a calendar full of activities, the H-D Museum™ is one of Milwaukee's top tourist destinations for visitors from around the globe. A visit to the H-D Museum™ is an experience that will stay with you for a lifetime. Make your plans to visit the Harley-Davidson Museum® at h-dmuseum.com.
Mentioned in This Press Release
Recent Press Releases by Harley-Davidson Museum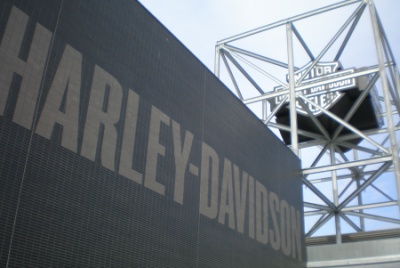 Aug 4th, 2020 by Harley-Davidson Museum
Indoors, outdoors or virtually – the H-D Museum curates thrilling experiences that get the heart racing.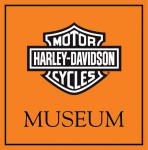 Mar 3rd, 2020 by Harley-Davidson Museum
Check out the official Mama Tried Pre-Party and join John McGivern as he brings a special screening of "Around the Corner" to campus.