Press Release
Musical Mondays Announces 22nd Summer of Free Concerts in Lake Park
Series Will Feature 8 Top National and Milwaukee Acts, Diverse Genres of Music
Milwaukee (May 14, 2019) – Lake Park's Musical Mondays free concert series on Tuesday announced a diverse lineup of top artists for the program's 22nd season, which runs this summer from July 8 through Aug. 26.
The 2019 headliners include nationally acclaimed recording artists Robbie Fulks and Kevin Gordon and top Milwaukee bands Mark Davis Quartet with vocalist Donna Woodall, De La Buena Five, The R&B Cadets, The Tritonics, Extra Crispy Brass Band and SistaStrings.
Shows take place from 6:30 p.m. – 8 p.m. at Lake Park's Summer Stage, just south of the playground and tennis courts and near the park building at 2975 N. Lake Park Rd. In case of inclement weather, concerts will be held in the lower level of the Lake Park Pavilion below Bartolotta's Lake Park Bistro.
Musical Mondays this year will present:
July 8 – Robbie Fulks: The Chicago-based, nationally celebrated singer-songwriter and gifted guitarist kicks off the 22nd season with works influenced by folk, country and bluegrass and rooted in the journey of the common man.
July 15 – Mark Davis Quartet with Vocalist Donna Woodall: This all-star band of Milwaukee-based jazz musicians presents classic standards from the Great American Songbook. [Milwaukee County's Traveling Beer Garden and Iron Grate BBQ will be on site.]
July 22 – Kevin Gordon Trio: Born in Louisiana and based in Nashville, Gordon and band craft bluesy storytelling through his songs, which have been recorded by Keith Richards, Levon Helms, Lucinda Williams and others. [Milwaukee County's Traveling Beer Garden and Iron Grate BBQ will be on site.]
July 29 – De La Buena Five: The Milwaukee group performs a lively and unique Afro-Cuban and Latin Jazz sound, exploring the textures and rhythms of Latin musics of the Americas with roots planted firmly in African Diasporic traditions.
Aug. 5 – The R&B Cadets: A longtime Milwaukee favorite, the Cadets – fronted by John Sieger, Paul Cebar and Robin Pluer – come together for an evening of deep soul, original works and more.
Aug. 12 – The Tritonics: Milwaukee-based group performs original music and covers written in the Jamaican roots styles of rock steady, ska and reggae.
Aug. 19 – Extra Crispy Brass Band: A rollicking New Orleans-style brass band playing music inspired by the great contemporary bands such as the Dirty Dozen, Hot Eight, Rebirth, and New Birth Brass Bands as well as traditional outfits such as the Olympia and Mahogany Brass Bands.
Aug. 26 – SistaStrings: The season ends with this Milwaukee-based sister duo that combines a classical background with R&B and a touch of gospel – delivered with thick string harmonies between violin and cello and soulful voices.
More information on Musical Mondays and on the park's Wonderful Wednesdays series, which is geared to children and families, is available at http://lakeparkfriends.org/visit/events/music-in-thepark/.
Lake Park Friends, a non-profit organization dedicated to promoting the preservation and enjoyment of Milwaukee County's historic Lake Park, presents both concert series. It produces the shows in cooperation with Milwaukee County Parks and with support from a generous Coles Family Foundation donation and volunteer members. More information on Lake Park Friends and Lake Park is at http://lakeparkfriends.org/.
Mentioned in This Press Release
Recent Press Releases by Lake Park Friends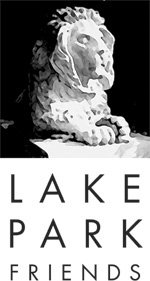 Jun 28th, 2021 by Lake Park Friends
Long-Running Concert Series To Present Total of 10 Shows in Late July and August, Including Jazz Standards, Blues, Western Swing, Latin Jazz, R&B and Children's Artists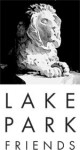 May 14th, 2019 by Lake Park Friends
Series Will Feature 8 Top National and Milwaukee Acts, Diverse Genres of Music