Press Release
Milwaukee's Film Industry is Bigger Than Beer
Film industry grew by 10% (2010-2015); double the rate of local economy
MILWAUKEE – Friday, November 10, 2017 – The Milwaukee Filmmaker Alliance is excited to announce the complete results from a study on the local film industry, which were shared at last night's Milwaukee Filmmaker Alliance Launch Party. The results reveal millions of dollars generated through labor income, billions in sales, and thousands of film industry jobs supporting southeastern Wisconsin's workforce.
The initiative commissioned ICF International to conduct the in-depth study, assessing the M7 (Milwaukee, Kenosha, Ozaukee, Racine, Walworth, Washington, and Waukesha counties) region's film industry. The results reveal nearly 15,000 film and media jobs – five times more than the area's famed beer manufacturing and distribution industry. In 2014, the industry contributed more than $1.55 billion in annual sales and $530 million in labor income throughout southeastern Wisconsin; from 2010-2015 the industry experienced a 10% growth rate, double that of the overall Greater Milwaukee economy's growth.
The study reports that 43% of survey respondents moved to Milwaukee for a creative education or career. As the local film and media community generates more jobs and economic activity, greater value can be added to traditional non-media sectors through services such as commercial video, web content creation, and social media marketing. In addition, the growing film industry can strengthen the visibility and reputation of the region, attracting a creative young workforce.
Significantly, the study also finds that the number of film industry jobs is actually an undercount of the number of individuals engaged in film related activity, with 25% of survey respondents engaging in film-related activity outside their primary source of income and 55% of respondents active in film-related activity outside of formal work or school activities.
ICF International reports "Greater Milwaukee is home to a dynamic emerging film industry, and the region has many key assets needed to support its development into a significant economic cluster."
The Motion Picture Association of America (MPAA) reports that 1.9 million workers in all 50 states are a part of the film and television industry, contributing $41 billion to over 345,000 businesses annually. Milwaukee is home to less than 1% of these workers.
"The local film and media industry and economy are growing at incredible rates, but there remains limitless untapped potential," states Milwaukee Filmmaker Alliance Director,
Suzanne Jurva
. "The Milwaukee Filmmaker Alliance plans to support and meet the needs of the region's film and media industry by providing opportunities for filmmakers to promote their work and skills, network with other professionals, and hone their skills through education programs."
Key challenges for the area indicated in the study include limited opportunities for funding and investing in films, the need for more connectivity among professionals and resources in the industry, and the need for greater external relationships and exposure. Also recognized are Milwaukee's current assets, including strong higher education systems, low cost of living and doing business, and the annual Milwaukee Film Festival, which has served the local filmmaking community for nearly a decade.
ICF International drew from three sources of data: federally collected industry and economic data, a survey of over 700 regional industry stakeholders, and interviews conducted on-site and by phone.
The full ICF International report can be read at mkefilmmakeralliance.org or by sending a request to emily@mkefilm.org.
Also at last night's event, Academy Award-winning screenwriter, John Ridley, shared a message regarding a new creative hub being developed with Milwaukee County Executive, Chris Abele. It was announced that Milwaukee Film will be one of the first tenants in the creative hub beginning in March of next year.
To view Ridley's video message, visit: https://mkefilm.org/john-ridley-shares-a-message-with-milwaukee/
More information on the creative hub can be found at mkecreativehub.com.
About Milwaukee Film
Milwaukee Film is a nonprofit arts organization dedicated to entertaining, educating, and engaging our community through cinematic experiences. This year's 15-day film festival took place from September 28 – October 12. For more information, visit us online at mkefilm.org.
Facebook: facebook.com/MilwaukeeFilm | Twitter: @mkefilm | Instagram: @mkefilm
About the Milwaukee Film Board of Directors
Milwaukee Film's independent board is made up of the following members: Chris Abele (Past President); John P. Bania; Donna Baumgartner; Karen Ellenbecker; Jeff Fitzsimmons; Alexander P. Fraser (President); Cecelia Gore; Bill Haberman (Past President); Carmen Haberman; Susan Haise; Katie Heil; Patti Keating Kahn; Michael G. Klein; Michael J. Koss Jr.; Tracey L. Klein (Immediate Past President); Kenneth C. Krei; Mary Ann LaBahn; Alexander Lasry; Steve Laughlin (Past President); Emilia Layden; Marianne Lubar; Sara Meaney; Steve Mech; Barry Poltermann; Bob Pothier; John Ridley; Joseph A. Rock; Ramona Rogers-Windsor; Lacey Sadoff; Dave Stamm; Julia Taylor; John Utz. Emeritus members: Tom Barrett, Jacqueline Strayer.
About the Milwaukee Filmmaker Alliance
Founded in 2016 by Milwaukee Film, the mission of the Milwaukee Filmmaker Alliance is to support all forms of media, television, and filmmaking, both artistic and commercial, from Milwaukee to the world and from the world to Milwaukee. The initiative strives to grow and sustain a diverse and vibrant creative community of storytellers through building an industry infrastructure that advances advocacy, education, and financial support.
Website: mkefilmmakeralliance.org
About the Milwaukee Filmmaker Alliance Executive Committee
The Milwaukee Filmmaker Alliance Executive Committee is made up of the following members: Marielle Allschwang; Randy Bobo; Amelia Bursi; Jessica Bursi; Mary Chuy; Dani Cortes; Gail DeClark; Scott Emmons; Jessica Farrell; Mary Pat Fischer; Robb Fischer; Mark Foote; Timm Gable; James Gavin; Andy Gorzalski; Jorie Griesemer; Bill Haberman; Maggie Hales (MFA Coordinator); Katie Heil; Kristen Heller; Jonathan Jackson; Suzanne Jurva (MFA Director); Susan Kerns; Jason Koehler; Michael Koss Jr.; Jeff Kurz; Steve Laughlin; Brad Lichtenstein; Erik Ljung; Ross Lowinski; Joan Lubar; Denise McKee; Steve Mech; Susan Mikulay; Jeffrey Morin; David Murphy; Stacey Nash; Cara Ogburn; Kristin Peterson; Jamie Pitts; Tiff Pua; Steve Roeder; Mark Sabljak; LaShondra Scott; Vassi Slavova; Ramon Sloan; Andrew Swant; Colin Sytsma; Sitora Takanaev; Chris Thompson; Gail Towers-MacAskill; Joanne Williams; Rubin Whitmore II; Bohdan Zachary.
Mentioned in This Press Release
People
:
Alexander P. Fraser
,
Amelia Bursi
,
Andrew Swant
,
Barry Poltermann
,
Bill Haberman
,
Bob Pothier
,
Bohdan Zachary
,
Brad Lichtenstein
,
Cara Ogburn
,
Carmen Haberman
,
Cecelia Gore
,
Chris Abele
,
Chris Thompson
,
Colin Sytsma
,
Dani Cortes
,
Dave Stamm
,
David Murphy
,
Donna Baumgartner
,
Emilia Layden
,
Erik Ljung
,
Gail DeClark
,
Gail Towers-MacAskill
,
Jacqueline Strayer
,
Jason Koehler
,
Jeff Fitzsimmons
,
Jeff Kurz
,
Jeffrey Morin
,
Jessica Bursi
,
Jessica Farrell
,
Joan Lubar
,
Joanne Williams
,
John P. Bania
,
John Ridley
,
John Utz
,
Jonathan Jackson
,
Jorie Griesemer
,
Joseph A. Rock
,
Julia Taylor
,
Karen Ellenbecker
,
Katie Heil
,
Kenneth C. Krei
,
Kristen Heller
,
Kristin Peterson
,
Lacey Sadoff
,
Marianne Lubar
,
Marielle Allschwang
,
Mark Foote
,
Mark Sabljak
,
Mary Ann LaBahn
,
Mary Pat Fischer
,
Michael G. Klein
,
Michael J. Koss Jr.
,
Patti Keating Kahn
,
Ramona Rogers-Windsor
,
Randy Bobo
,
Robb Fischer
,
Rubin Whitmore
,
Sara Meaney
,
Scott Emmons
,
Sitora Takanaev
,
Stacey Nash
,
Steve Laughlin
,
Steve Mech
,
Steve Roeder
,
Susan Haise
,
Susan Kerns
,
Susan Mikulay
,
Suzanne Jurva
,
Tiff Pua
,
Timm Gable
,
Tom Barrett
,
Tracey L. Klein
Recent Press Releases by Milwaukee Film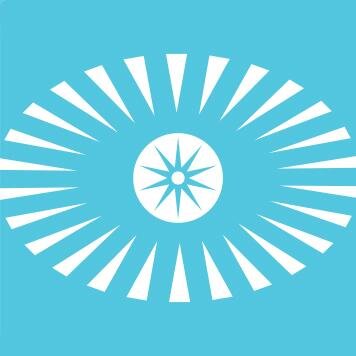 Jan 12th, 2021 by Milwaukee Film
All virtual films and events opening for Milwaukee Film during February will focus on Black voices and experiences for its Black History Month programming, presented by Molson Coors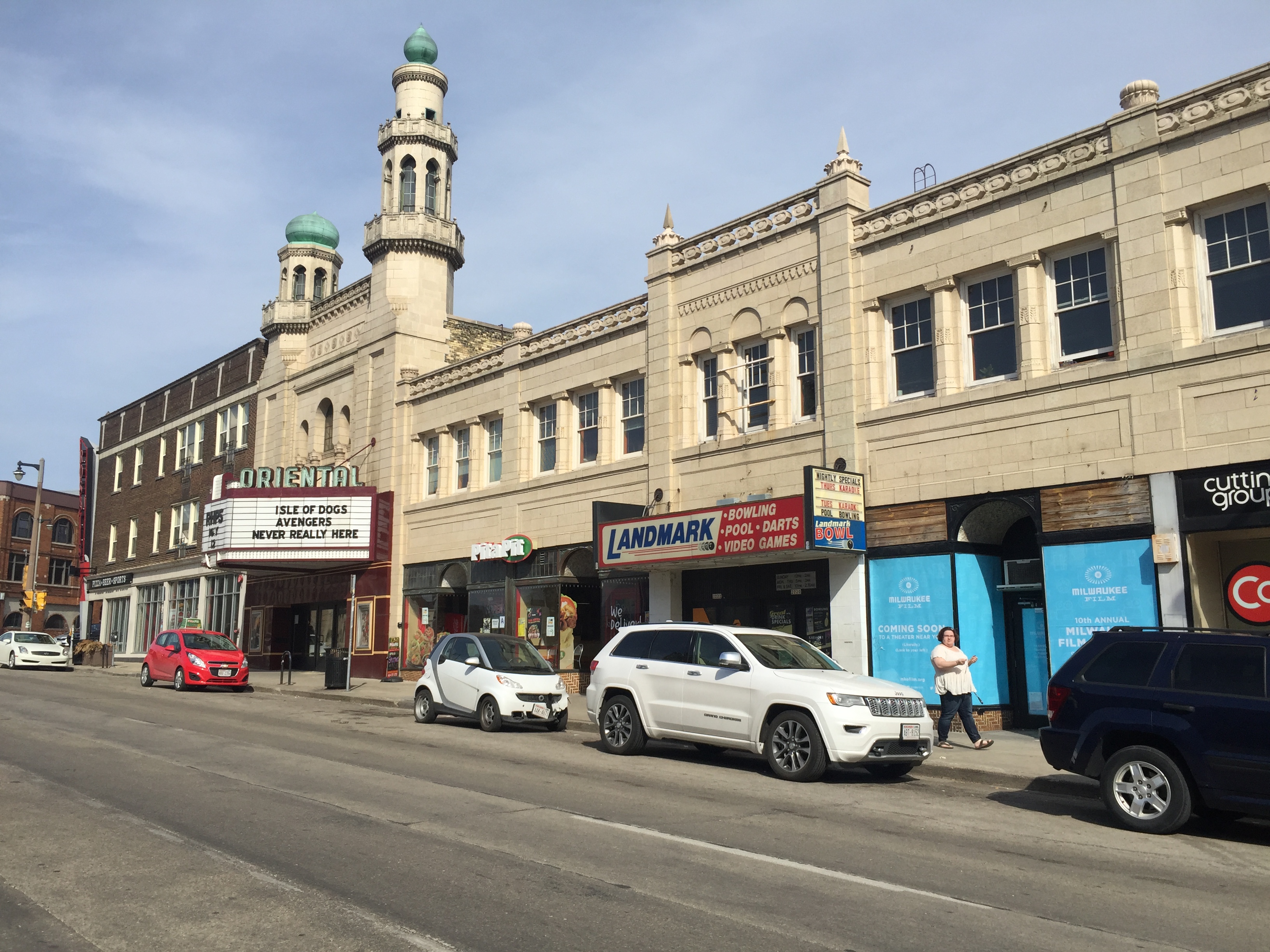 Aug 4th, 2020 by Milwaukee Film
Annual granting program supports Milwaukee filmmakers by providing funds and resources to projects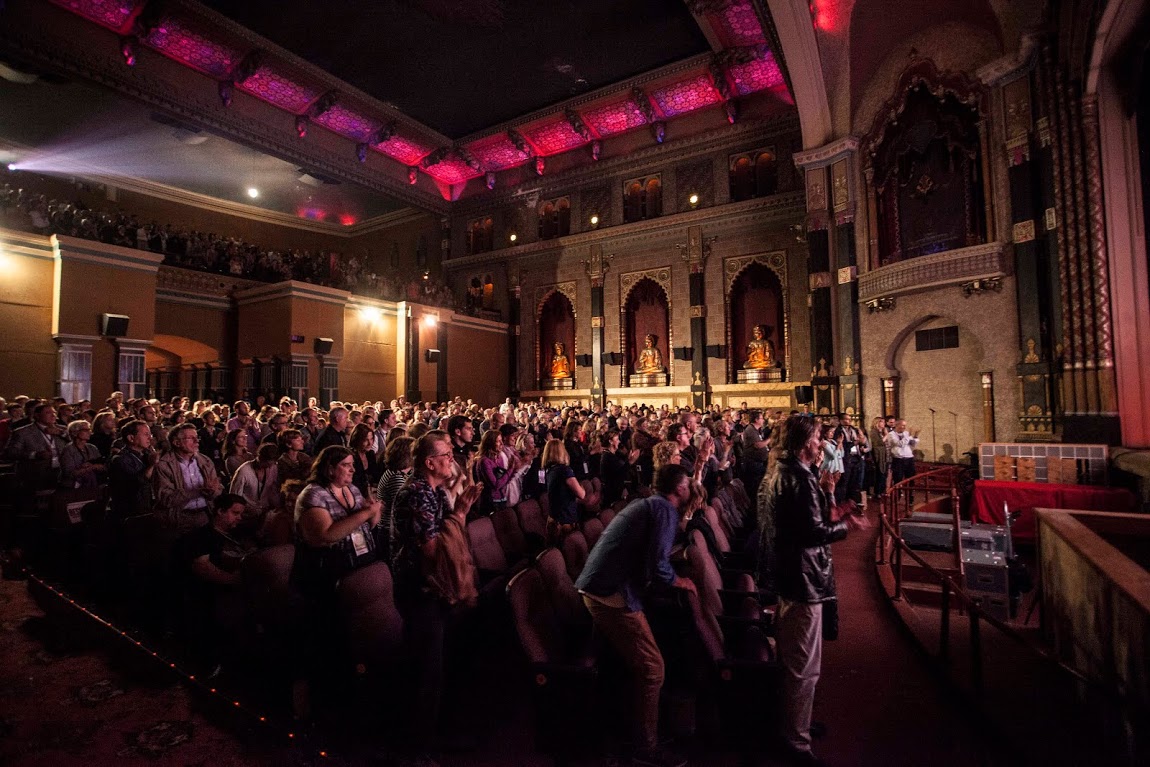 Nov 5th, 2019 by Milwaukee Film
Audience award winners include documentaries on Toni Morrison, Molly Ivins