Press Release
Marcus® Hotels & Resorts to Host April Gallery Night Exhibits
The Pfister Hotel will introduce newly named Artist-in-Residence Pamela Anderson, while InterContinental Milwaukee's Gallerie M will host The Zodiac Series
MILWAUKEE – APR. 13, 2016 –The Pfister® Hotel and InterContinental® Milwaukee, both owned and managed by Marcus® Hotels & Resorts, will host exhibits as part of the Historic Third Ward's Gallery Night on Friday, April 15 from 5:00 – 9:00 p.m.  A reception at The Pfister Hotel will follow in the Rouge Ballroom from 9:00 p.m. – 11:30 p.m. to welcome new Artist-in-Residence, Pamela Anderson, and will include special guests from The Florentine Opera.
The Pfister Hotel
At The Pfister Hotel guests will be able to meet the hotel's 8th Artist-in-Residence, Pamela Anderson, and get a first peak at her new work inside the studio gallery.  Anderson, an abstract expressionist painter, will talk about the two series she will be producing this coming year:  "Gilded," 8-10 pieces based on the gilded structures, furniture and Victorian pieces located in The Pfister Hotel, and "Architecture," 8-10 pieces based on the hotel's architecture.
During a post-Gallery Night reception from 9:00 p.m. – 11:30 p.m., The Florentine Opera Studio Artists will perform a medley of songs at Anderson's debut celebration while she paints live, interacting with their music in the Rouge Ballroom.  Music by DJ Solo will follow the Florentine Opera performance with a dance party and celebration of Pamela from 10:00 – 11:30 p.m.  Complementary snacks and a cash bar will be available for guests partaking in the celebration.
The Florentine Opera will perform the following selections:
Wochenend und Sonneschein (Happy Days Are Here Again), Dt. text: Charles Amberg,
music: Milton Ager – the Ensemble
The Merry Widow Waltz, The Merry Widow (Die lustige Witwe) (1905), Franz Lehár
– Ariana & Tom
Au fond du temple saint, Les pêcheurs de perles, Bizet – men
But Not For Me (Girl Crazy – 1930)/If Love Were All (Bitter Sweet – 1929), Ira & George Gershwin; Noël Coward, adapted: Stewart – Ariana & Katherine
Brussels (Bruxelles) (1962), Jacques Brel & Gerard Jouannes, arranged: Stewart
– The Ensemble
(The Flower Duet) Sous le dôme épais, Lakme, Delibes – women
Budapest (2013), words & music by George Barnett & Joel Pott, arranged by Mac Huff
– The Ensemble
Edelweiss, The Sound of Music (1959), Rodgers & Hammerstein – The Ensemble
Anderson finds abstract qualities of aerial views inspirational and finds this subject matter meditative and calming.  She works to paint a "familiar" landscape but so abstract that it becomes nonobjective.  Her process utilizes large mops, tools and huge brushes to puddle, drip and scrape the surfaces of her work.  Influenced by works by Viera de Silva and Richard Diebenkorn, she works in layers, underpainting with dark saturated paint and then adding and subtracting areas with opaque or semi-opaque colors to give her works depth and perspective. Her bold use of color and shapes are dramatic yet playful.
InterContinental Milwaukee Hotel
Gallerie M at InterContinental Milwaukee will be featuring The Zodiac series by local mixed media artist Renée Luna Bebeau.  The series focuses on the human form in silhouette and was inspired by a childhood memory of having her silhouette traced. Every model who posed for the series is the actual zodiac sign that they portray in the finished piece. Bebeau chose specific postures for each to demonstrate a part of his or her personality, while leaving it open to the viewer for their own interpretation. Each piece will also feature an accompanying text collage by writer Valerie Valentine.  Zodiac will be on display at Gallerie M from April 2 – May 1, 2016.
For more information on the latest news and updates from Marcus Hotels & Resorts, please visit: http://Media.MarcusHotels.com.
About The Pfister Hotel
The Pfister Hotel has been the premier hotel in downtown Milwaukee for over 120 years.  Originally built in 1893 by businessman Guido Pfister, it was the most lavish hotel of its time. The hotel's storied elegance had faded following World War II, until 1962, when Ben Marcus, founder of The Marcus Corporation purchased this grand hotel out of bankruptcy.  The Marcus family renovated and restored the hotel to its original glory, adding convention facilities, a parking garage and 23-story guest tower. The Pfister Hotel remains home to the largest collection of Victorian art of any hotel in the world, and recently unveiled an interactive augmented reality tour of pieces in this impressive collection.
Today the Pfister Hotel continues its tradition of gracious service and impeccable style, and has been recognized for 39 consecutive years by AAA as a Four-Diamond property.  The hotel is also an ongoing member of two prestigious organizations, the Historic Hotels of America and Preferred Hotels & Resorts Worldwide. The Pfister Hotel is located at 424 E. Wisconsin Ave. in downtown Milwaukee. More information and updates on the hotel can be found on Facebook at www.facebook.com/thePfisterHotel and on Twitter (@PfisterHotel).
About InterContinental Milwaukee
Whether you're looking for vibrant nightlife or a uniquely refined place for meetings, InterContinental® Milwaukee is your downtown destination.  Mixing sophisticated elegance with modern luxury, InterContinental Milwaukee offers a chic, upscale atmosphere with a twist of the unexpected. Adjacent to the scenic Milwaukee Riverwalk, InterContinental Milwaukee is centrally located to downtown's business and theatre districts, parks, restaurants and nightlife.  Discover the historic Pabst Theatre, the Milwaukee Public Museum, or one of Milwaukee's many summer festivals. InterContinental Milwaukee is located at 139 E. Kilbourn Ave. in downtown Milwaukee. Find the hotel on Facebook (facebook.com/InterContinentalMilwaukee) or follow it on Twitter (@InterConMKE) to learn more about upcoming exhibits, events and specials.
About Marcus Hotels & Resorts
Marcus Hotels & Resorts, a division of The Marcus Corporation (NYSE: MCS), owns and/or manages 18 hotels, resorts and other properties in the U.S. A leader in the hospitality industry since 1962, Marcus Hotels & Resorts creates asset value for hotel owners through its expertise in management, development and product repositioning, including hotel food and beverage concepts developed by its Marcus Restaurant Group. The company's distinctive portfolio includes city-center meeting hotels, upscale resorts, historic properties, and premium branded and independent first-class hotels. Marcus Hotels & Resorts is an approved operator for all major lodging brands.
Mentioned in This Press Release
Recent Press Releases by Marcus Hotels & Resorts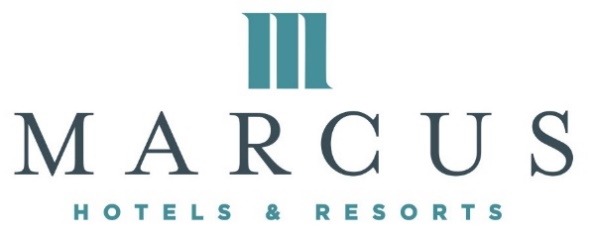 Nov 23rd, 2021 by Marcus Hotels & Resorts
Marcus Hotels & Resorts brings back guests' favorite holiday celebrations along with new events for all to enjoy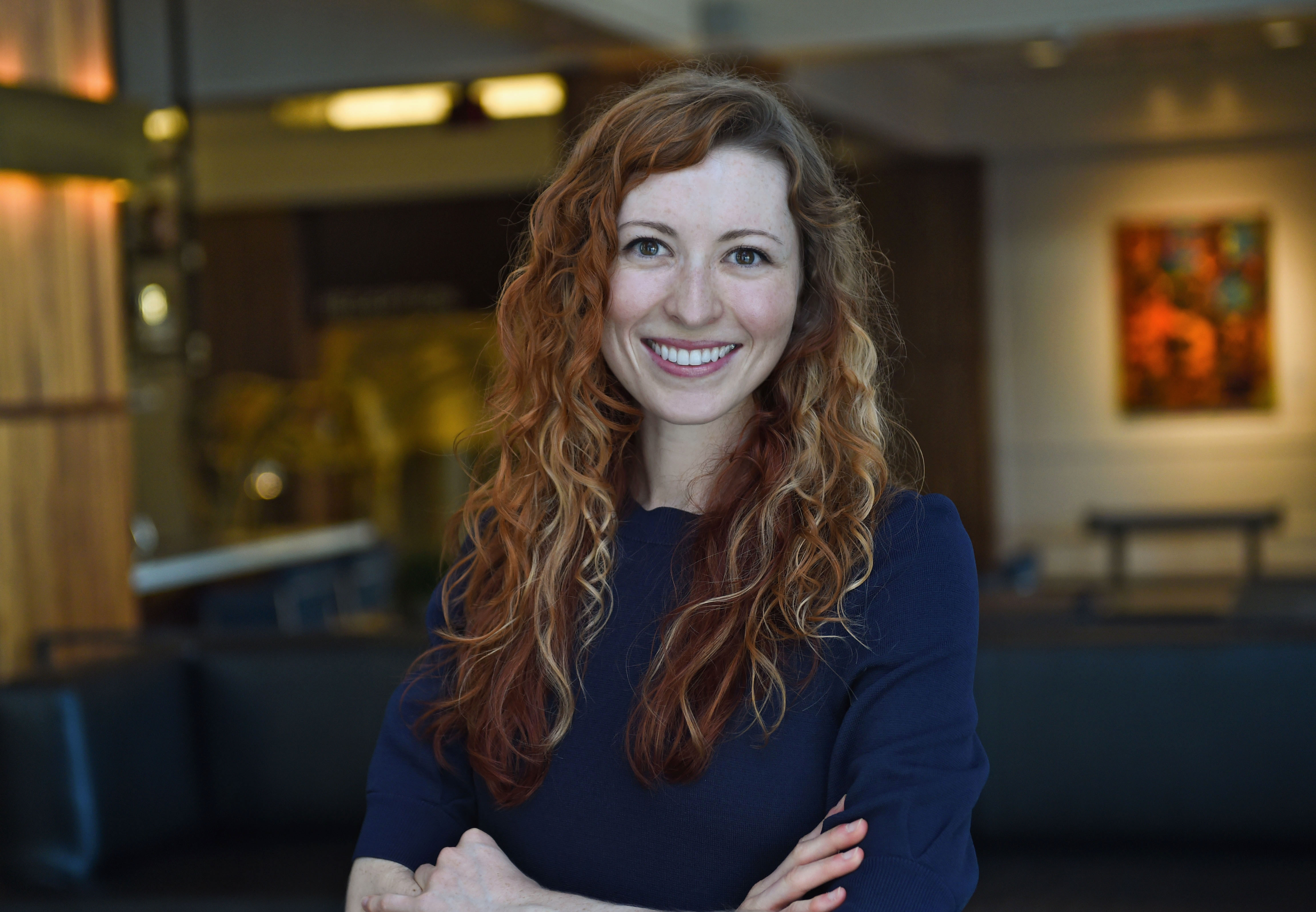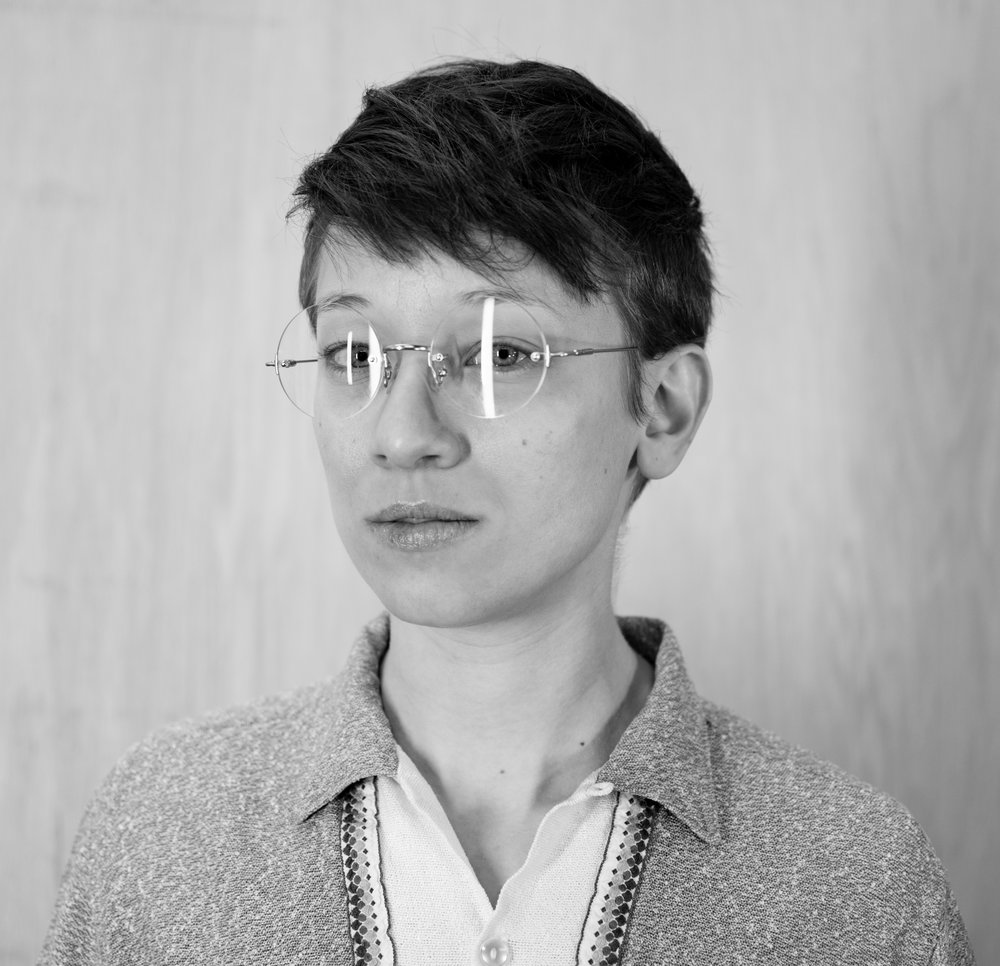 Oct 13th, 2020 by Marcus Hotels & Resorts
12th Artist in Residence Succeeds Rosy Petri after postponement due to COVID-19