Press Release
March roars in at the Harley-Davidson Museum
Check out the official Mama Tried Pre-Party and join John McGivern as he brings a special screening of "Around the Corner" to campus.
MILWAUKEE, USA (March. 3, 2020) – With winter just about in the rear-view mirror, it's time to think spring, and the Harley-Davidson Museum has you covered with events, new installations and so much more to celebrate the season.
The Midwest's premier hand-built motorcycle show, Mama Tried, returns to Milwaukee, and on Thursday, March 12, the H-D Museum will be hosting the Mama Tried Official Pre-Party.
Plus, join fellow Milwaukeeans as well as special guests John McGivern and Bill Davidson when a special screening of "Around the Corner" comes to campus on Tuesday, March 3. Arrive early, and enjoy H-D Museum admission for just $10. It's a terrific opportunity to see what's new at the crossroads of 6th & Canal.
EVENTS / PROMOTIONS
"Around the Corner" Season 9 Preview Party, March 3 (SOLD OUT)
Join host John McGivern, historian John Gurda, sports personality (and brother of John) Mike McGivern and crew members from Milwaukee PBS for a preview party of "Around the Corner with John McGivern." In this episode, titled "Milwaukee Then & Now," John McGivern takes viewers to The Hop, Northwestern Mutual, the Harley-Davidson Museum (naturally) and other Milwaukee places with long histories and bright futures.
Come early and take advantage of H-D Museum admission for only $10. The Harley-Davidson Museum's special screening of "Around the Corner with John McGivern" is now SOLD OUT. But, you can still see the show before it's broadcast on Thursday, March 5th. Just visit MOTOR® Bar & Restaurant for Taste & Toast where we will also screen the "Milwaukee Then & Now" episode of "Around the Corner," beginning at 7 p.m.
Mama Tried Official Pre-Party, March 12
The world's only Harley-Davidson Museum kicks off the Midwest's preeminent motorcycle show weekend with an Official Mama Tried Pre-Party. Kickstart Mama Tried weekend as you rub elbows with Flat Out Friday Milwaukee racers and Mama Tried Motorcycle Show 2020 builders on Thursday, March 12th from 5-9 p.m. inside and outside MOTOR® Bar & Restaurant. A Boonie Bike Showdown will light up the track outside on the Motorcycle Plaza and inside enjoy a performance by Brett Newski & the No Tomorrow from 7-9 p.m. presented by 88Nine Radio Milwaukee! Top it off with our Budweiser Bike Night Koozie special. And don't forget to stop by The Shop to get your hands on the official Mama Tried T-shirt.
The H-D Museum will be offering shuttles to the Mama Tried Motorcycle Show (Saturday & Sunday). Two shuttles will loop continuously from the H-D Museum stop at
Fuel Cafe
5th St. and then head to The Rave / Eagles Club on Saturday, March 14th from 10am-10pm and Sunday, March 15th 10am-3pm. Complete shuttle loop takes approx. 20 minutes. Look for the Shuttle Stop Pick Up Signage outside the H-D Museum Shop (Canal Street & South 5th Street), outside Fuel Café (5th Street, North of Pierce Street) and outside The Rave (24th Street between Michigan and Wisconsin).
NEW INSTALLATIONS
Stevan Dohanos painting, "Tex's Motorcycle"
Dohanos, a frequent contributor to the "Saturday Evening Post," enjoyed capturing his subjects as they were in real life. For this newly installed piece, Dohanos found his muse on a street in Georgetown, Connecticut. "Tex" Keller had decorated his saddle bags with nickel spots and covered his saddle with fur, putting his own flair on the Harley-Davidson motorcycle. Though Dohanos probably didn't title the work, many motorcyclists now refer to it as "Tex's Motorcycle" and prints of it can be found in shops across the country. Now the original has found a home at the Harley-Davidson Museum.
"Building a Milwaukee Icon: Harley-Davidson's Juneau Avenue Factory" (open now)
A recently recovered cache of architectural drawings includes plans for the original Juneau Avenue facility. The pencil drawings, along with archival photographs, demonstrate the whirlwind pace of the company's early growth. While building an international business—going from producing just over 1,000 motorcycles in 1909 to manufacturing 27,000 motorcycles in 1920—the company's Milwaukee factory experienced near-constant expansion. Construction through this relatively brief period created the buildings that today, a century later, are still the proud home of Harley-Davidson.
"Building a Milwaukee Icon" provides a snapshot of Harley-Davidson's formative years and illustrates a chapter of Milwaukee history when the city was known as the "Machine Shop to the World."
Experience Gallery: Model Year 2020 Harley-Davidson motorcycles
Always a favorite photo opportunity for riders and non-riders alike, the H-D Museum's Experience Gallery has been refreshed with five 2020 Harley-Davidson motorcycles – including the all-new, all-electric LiveWire™!
Custom Culture Installation: "Blackbird"
Blackbird, from the minds of Bobby Greene and Justin Walls, pays homage to Joe Petrali's 1936 EL landspeed motorcycle. Elements of Petrali's machine are imitated in this contemporary custom bike. Both vehicles use Harley-Davidson handlebars and forks made for board trackers; both have hillclimber frames; and their wheels are the same design and size. On display for a limited time, race fans will be thrilled to get an up-close look at this tribute to historic motorcycle landspeed racing.
SAVE THE DATES
Milwaukee Day, April 14
Gallery Night, April 17
About the Harley-Davidson Museum
A walk through the Harley-Davidson Museum® is a walk through the history of America. With an unrivaled collection of Harley-Davidson® motorcycles and memorabilia, a 20-acre, park-like campus, and a calendar full of activities, the H-D Museum™ is one of Milwaukee's top tourist destinations for visitors from around the globe. A visit to the H-D Museum™ is an experience that will stay with you for a lifetime. Make your plans to visit the Harley-Davidson Museum® at H-DMuseum.com.
Mentioned in This Press Release
Recent Press Releases by Harley-Davidson Museum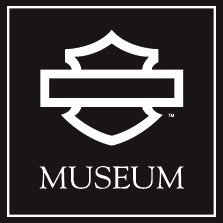 Jan 29th, 2021 by Harley-Davidson Museum
Enjoy an all-you-can experience feast with the H-D Museum's Annual Pass and get perks on general admission, discounts meals at MOTOR and on gifts from The Shop – and complimentary Virtual Gallery Talks! Purchase in 2021 and enjoy passholder perks for this year and next.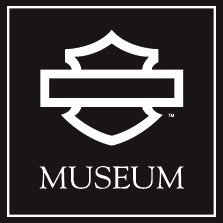 Nov 20th, 2020 by Harley-Davidson Museum
The H-D Museum will remain closed to the public until at least January 3, 2021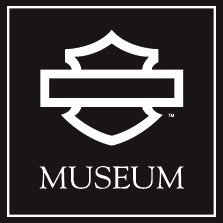 Nov 10th, 2020 by Harley-Davidson Museum
Plus, celebrate the season with a special Holiday Weekend Sale, the H-D Museum shows its appreciation to those who served with free admission to Veterans* on Veterans on Veterans Day and special gallery talks focused on H-D's long history with the U.S. military.