Press Release
Mandel Group Acquires 918 Unit Apartment Portfolio in Overland Park, Kansas
The purchase represents a continuation of Mandel's expansion beyond its primary metro Milwaukee, WI market into multiple Midwest markets.
MILWAUKEE, WI | Milwaukee‐based developer Mandel Group, Inc. announced its acquisition of a two‐property, 918‐unit apartment portfolio in Overland Park, Kansas, a vibrant suburban submarket of the Kansas City metro area. The assets are Highland Ridge, a 370‐unit community and The Lodge at Overland Park, a 548‐unit community.
The acquisition was completed by Overland Park Equity LLC, an affiliate of Mandel Group. The seller was a fund sponsored by Resource America, Inc. (ticker REXI). The transaction value was not disclosed.
The purchase represents a continuation of Mandel's expansion beyond its primary metro Milwaukee, WI market into multiple Midwest markets. In addition to Overland Park and Milwaukee, Mandel assets and management operations are situated in Eagan, Minnesota; Madison, Wisconsin and Chicago, Illinois. Mandel has acquired and repositioned over 3,000 units of multifamily housing in select Midwestern markets.
Both properties enjoy immediate freeway accessibility and locations within mature full‐service neighborhoods of Overland Park. The properties connect to the popular Indian Creek Trail recreational pathway system. Overland Park is a desirable metro‐area employment hub and served by one of the area's most highly‐rated school systems. Overland Park's lifestyle orientation is further evidenced by the City's recently adopted bicycle infrastructure plan, which will result in over 260 miles of bikefriendly networks throughout the community.
"The properties are in 'A' locations and ideal candidates for our value‐add philosophy that enhances mature Class B apartment assets," commented Jason Babcock, Vice President | Director of Acquisitions for Mandel Group. "Overland Park is an incredibly robust submarket with literally billions of dollars of new development underway. Near term projections indicate the addition of thousands of new jobs to an already healthy local economy." Major developments in proximity include the CityPlace Development, a $350 million mixed‐use development under construction and immediately adjacent to the Highland Ridge property, and a pending $2.4 billion redevelopment of the Brookridge Country Club property adjacent to The Lodge at Overland Park. Within 10 minutes of Overland Park, Cerner Corporation has broken ground on its $4.45 billion campus redevelopment of the former Bannister Mall property, where up to 16,000 Cerner employees will be congregated upon completion. Cerner is one of the leading providers of information technologies for the health care industry.
Mandel completed the transaction through formation of a joint venture with Romspen Investment Corporation, a leading Canadian investor in real estate assets headquartered in Toronto, Ontario. The Overland Park transaction is the first joint venture purchase executed by Mandel and Romspen. Debt financing was secured through Walker & Dunlop, Inc. James M. Cope, Senior Vice President for Walker & Dunlop originated mortgage financing in conjunction with the purchase. Legal counsel Foley & Lardner LLP provided services to structure, finance and close the transaction, led by Sarah O. Jelencic and Michael W. Hatch. The transaction was brokered by Jeff Stingley of CBRE Capital Markets on behalf of the Seller.
Mandel will continue to identify, qualify and acquire appropriate multifamily assets in select Midwest metropolitan markets. "The competitiveness for these types of assets requires more exacting underwriting to allow new value creation through strategic reinvestment" added Barry R. Mandel, President & CEO of Mandel Group. "With the addition of the Overland Park properties we have over 3,000 acquired units in multiple communities and locations, where we are able to enhance financial performance through intensive management practices and carefully targeted physical improvements."
Overland Park is located on the I‐435 beltline that circles the Kansas City, Missouri metro area (2.1 million metro area population), and is further served by I‐35. Located 12 miles from downtown Kansas City and with a population of 175,000, Overland Park is the second largest city in the State of Kansas. It is a highly urbanized community that has retained its suburban character through carefully implemented planning. Corporate headquarters within Overland Park include telecomm giant Sprint (7,500 employees), global engineering consultant Black & Veatch (3,600 employees), and the financial services firm Waddell & Reed. Moody's has recently characterized Kansas City as having "outpaced the Midwest average for most of the economic recovery, with much of the gains coming from high‐paying professional, scientific and technical services." Further, Moody's projects "Kansas City's recovery will accelerate in coming quarters thanks to solid growth in professional services."
About Mandel Group: Mandel Group, Inc. is a national award‐winning builder and developer headquartered in Milwaukee. Founded in 1991, Mandel Group has developed or transacted over $1 billion of residential and commercial real estate development. Among its Milwaukee‐area developments are East Pointe, a 9‐block redevelopment of a vacant freeway corridor north of Milwaukee's CBD; University Club Tower, a 36 story, $100+ million high rise luxury condominium tower on Milwaukee's lakefront; and The North End, a 650‐unit, $200+ million reinvestment in downtown Milwaukee incorporating the city's first Fresh Thyme Farmers Market store. The North End is situated on the site of the former US Leather tannery, until recently one of downtown Milwaukee's most prominent brownfield sites. The firm has acquired and repositioned over 3,000 units of multifamily housing in the Midwest. Mandel Property Services, Inc. operates over 5,700 multifamily housing units. Further information available at the company's website: www.mandelgroup.com.
Mentioned in This Press Release
Recent Press Releases by Mandel Group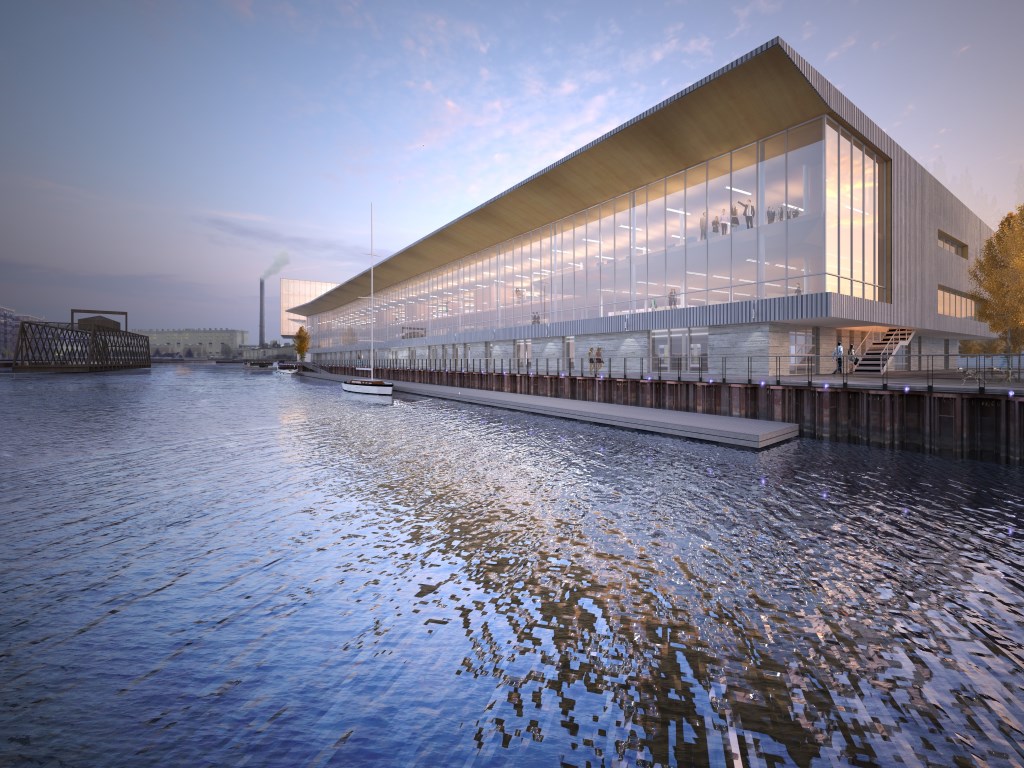 Jul 20th, 2018 by Mandel Group
Former Kurth Malt/Cold Storage Brownfield Site Planned for $130 Million Redevelopment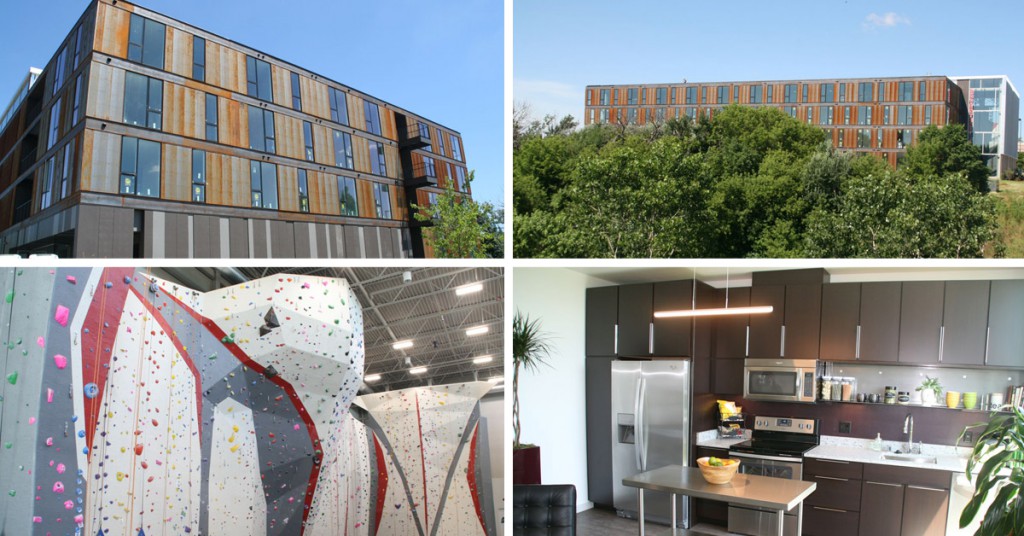 Jul 18th, 2018 by Mandel Group
The Nation's highest public award for new architecture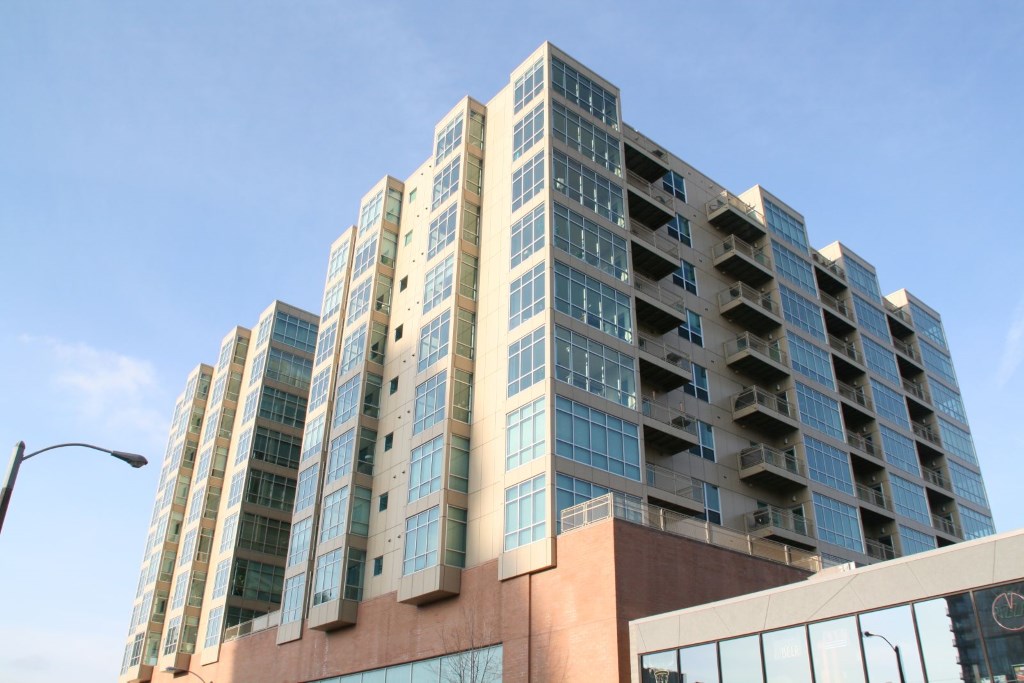 Jul 18th, 2017 by Mandel Group
Sales Prices Exceeding List Prices | All-­‐Cash Transactions Suggest Market Strength