Press Release
Maker Faire® Milwaukee – the "Greatest Show (& Tell) on Earth" – announces its Sept. 14 – 15 event schedule and there is something for everyone
Families will be able to meet Maker exhibitors, participate in hands-on workshops and experience tech-inspired entertainment at the free admission Maker Faire on Sept. 14 and 15 at the Wisconsin Center.
MILWAUKEE, WI – (Sept. 6, 2019) The Betty Brinn Children's Museum will present their 6th annual Maker Faire® Milwaukee event at the Wisconsin Center. The Faire is locally produced and supported, and is one of more than 200 Faires around the world licensed by MAKE: Community.
Maker Faire Milwaukee is free and open to the public on Saturday, Sept. 14, 10 a.m. – 6 p.m. and Sunday, Sept. 15, 10 a.m. – 5 p.m. A free admission, adults-only (18+) Happy Hour and Food Drive will be held on Friday, Sept. 13 in the Faire's Dark Room from 4 – 7 p.m. The Happy Hour will feature music, a cash bar and previews of some of the Faire's spectacles; donations of non-glass, non-perishable food items will benefit Feeding America Eastern Wisconsin. Pre-registration for the Faire is encouraged; ticket information can be found at milwaukee.makerfaire.com/tickets.
Maker Faire Milwaukee event highlights:
Power Racing Series, Sept. 14, 11 – 11:30 a.m., 1 – 1:30 p.m. and 2:30 – 3 p.m., 4 – 4:30 p.m.; and Sept. 15, 11 – 11:30 a.m. and 1 – 2 p.m.: Guests can enjoy multiple races featuring teams from around the United States that will compete with their modified electric kids ride-on vehicles.
Workshops and events:
To view Maker Faire Milwaukee's full schedule, visit milwaukee.makerfaire.com/schedule
About the Betty Brinn Children's Museum
The Betty Brinn Children's Museum serves more than 250,000 people annually and produces Maker Faire® Milwaukee as part of its Maker Initiatives. The Initiatives were established in 2013 and expand the organization's core "learning by doing" mission to the larger community through year-round maker programs, outreach and other activities. The Maker Initiatives represent a critical investment in education, and in Milwaukee's long-term economic and workforce development.
The Museum's Maker Initiatives include:
Brinn Labs, the Museum's makerspace in the Bay View neighborhood of Milwaukee;
The Be A Maker space at the Betty Brinn Children's Museum, Be A Maker field trips and extensive outreach programming that bring maker education experiences to high-needs neighborhoods; and
Community and school partnerships that integrate maker education into curriculum and increase community access to tools and technology that can develop maker skills and entrepreneurial projects.
About Wisconsin Center
The Wisconsin Center, located in the heart of downtown Milwaukee, is the hub of convention business in Wisconsin. The Wisconsin Center offers 188,695 square feet of contiguous exposition space and 37,500 square feet of ballroom space, accommodating up to 1,000 vendors and 10,000 guests. Well-appointed spaces are also available for groups as small as ten. The Wisconsin Center is ideal for trade and consumer shows, conventions, banquets, business meetings, and celebrations. The Wisconsin Center is experience obsessed and dedicated to providing unforgettable buzzworthy experiences for all clients and guests. The Wisconsin Center is owned and operated by the Wisconsin Center District. For more information and to book an event, visit wisconsincenter.com.
About Maker Faire
Founded in 2006, Maker Faire is a family-friendly showcase of invention, creativity and resourcefulness. People of all ages and backgrounds gather to show what they are making and share what they are learning. With more than 200 Maker Faires happening around the world, the events engage more than 1.4 million annual attendees across 44 countries. In 2014, there was even a Maker Faire on the grounds of The White House. Headquartered in San Francisco, California, MAKE: Community has been widely credited with jumpstarting the worldwide Maker Movement, which is seen as a community using technology as a creative tool to push the boundaries of innovation in engineering, robotics, healthcare, education, manufacturing, the arts and many other fields.
Social Media
Like us on Facebook
Follow us on Twitter: @MkeMakerFaire and Instagram: @MkeMakerFaire
Maker Faire Milwaukee 2019 Sponsors
Maker Faire Milwaukee 2019 sponsors include: Presenting Sponsor: Wisconsin Center District; Community Partner: Anthem; Silversmith Sponsors: BizTimes Media, Briggs & Stratton, the Experimental Aircraft Association and Rockwell Automation; Activity Sponsors: ARMY ROTC, Harley-Davidson Foundation, Northwestern Mutual and We Energies Foundation; Coppersmith Sponsor: A.O. Smith Foundation; Blacksmith Sponsor: Maker's Village Investors Group LLC; and Locksmith Sponsors: Gateway Technical College, Marquette University, Victoria Teerlink and Jeffrey Drope; and University of Wisconsin-Milwaukee.
NOTE: This press release was submitted to Urban Milwaukee and was not written by an Urban Milwaukee writer. It has not been verified for its accuracy or completeness.
Mentioned in This Press Release
Recent Press Releases by Betty Brinn Children's Museum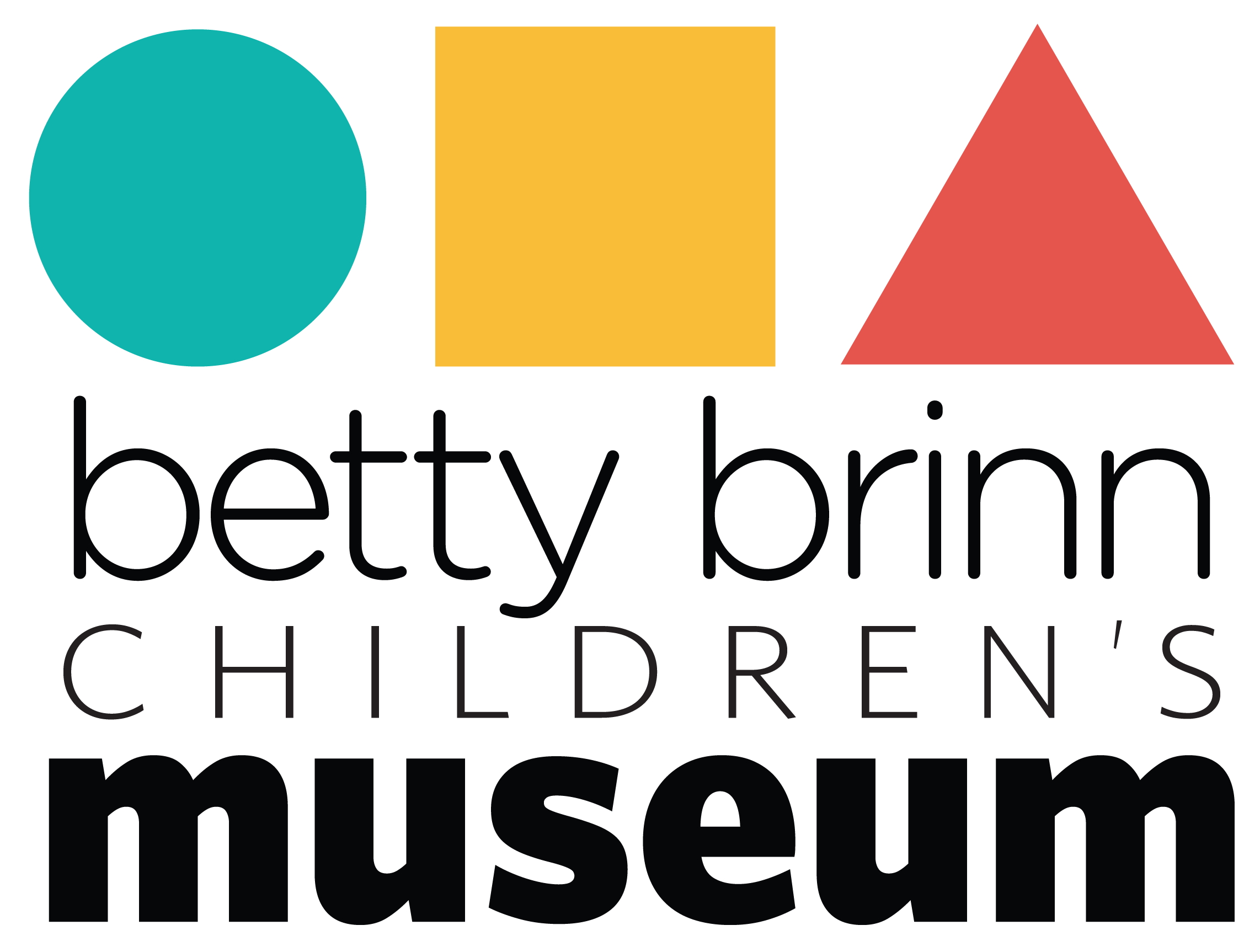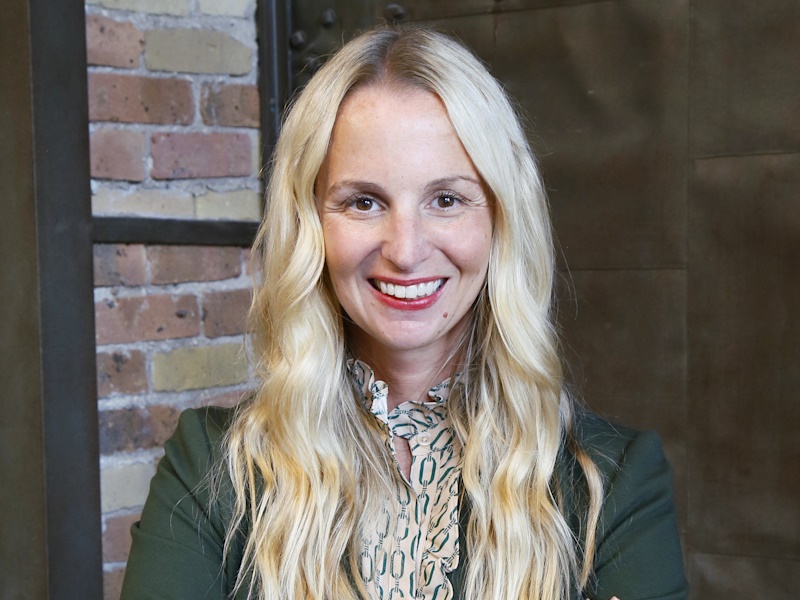 Sep 11th, 2023 by Betty Brinn Children's Museum
Quealy brings strong philanthropic acumen and passion for expanding access to early childhood education