Press Release
Lowlands Group Launches "On the Go" Program Featuring Family-Style Dining and Snackable Boxes
As part of rollout, restaurant group donates 1,000 meals to frontline healthcare workers in partnership with the Medical College of Wisconsin; Free access to holiday shows from UPAF "Snackuterie™ & a Show"
MILWAUKEE, Wis. – Dec. 16, 2020 – Lowlands Group today announced the launch of its "Lowlands On the Go" program, featuring new to-go menus planned around "family-style" and snackable dining options. With people eating and entertaining in so many different ways this year, no matter the size or format, the new menus offer something for everyone. "Family" Meals, Snackuterie™ Boxes and Beverage Bundles are available for brunch, lunch and dinner via carryout, curbside and delivery. Lowlands On the Go orders can be placed via lowlandsgroup.com starting Dec. 17.
The new Lowlands On the Go menu options are specially-curated for a modern day family dinner, office meeting, team gathering or just because. Snackuterie™ Boxes are a unique variety of bite-sized grazable, dippable and spreadable delights. Fan favorite Snackuteries™ include Morning Boarderves, Larry's Spread and Boujee Ham & Rolls. "Family" Meal options feature the Modern Family Feast with meatloaf, mac & cheese and mini smash burgers; the Comfort Collection with whole wheat spaghetti with red pepper marinara, mac & cheese, chicken strips and cheesy focaccia bread; and the Burrata & Lasagna Dinner, just to name a few. Most of the Snackuterie™ Boxes and "Family" Meals serve four or more, with supper club meals structured for two to four plus. Beverage Bundles offer everything from Apple Pie Mules to Old Fashioneds packaged to go.
To celebrate the launch, Lowlands Group, with health and safety guidance from the
Medical College of Wisconsin
(MCW), and through generous donations made by
Keith Mardak
, Dancing Goat Distillery, Beechwood Sales & Service, Rinka +, and The Corners of Brookfield, will donate 1,000 Snackuterie™ Boxes to frontline healthcare workers the week of Christmas. The full value of the donation is $35,000.
"Our frontline healthcare workers have been tirelessly battling the pandemic and as the months grow darker and more drawn out, we want them to know their hard work is appreciated, and they haven't been forgotten," said Eric Wagner, Lowlands Group CEO. "We hope to bring some comfort and joy to their day this holiday season."
In addition to a meal, frontline workers will receive access to viewing a virtual holiday performance from UPAF, providing them with dinner and a show, or Snackuterie™ and a Show. Nine UPAF Member Groups are participating. Free streaming includes performances such as Milwaukee Rep's Jacob Marley's Christmas Carol featuring Lee Ernst, Milwaukee Ballet's The Nutcracker: Short and Sweet and First Stage's Christmas Town Comes to First Stage.
"The United Performing Arts Fund (UPAF) is delighted to partner in this effort to offer much-needed cheer to those most deserving of it this holiday season – our local healthcare workers," said Patrick Rath, UPAF President & CEO. "Much like sharing a delicious meal with loved ones, the performing arts bring us magic, comfort and lift our spirits and we, along with our Member Groups, are honored to play a part in providing that to our community's heroes to celebrate the season."
Frontline healthcare workers are invited to sign up to receive a complimentary Snackuterie™ Box and a Show via lowlandsgroup.com. Sign-up starts Friday, Dec. 18 at noon. In an effort to feed as many frontline workers as possible, sign-ups are first-come, first-serve, and limited to one box per-person. Boxes can be picked up at four Café Hollander locations (Downer, Mequon, Tosa and Madison) the week of Dec. 21–24.
"
The restaurant and entertainment businesses have faced significant challenges during this pandemic, but through it all, our community has worked together to support each other and protect the health and safety of Milwaukee residents," said
Laura Cassidy
, PhD, epidemiologist at MCW. "We are all in this together, and the Lowlands Group's generosity demonstrates the true spirit and resilience of Milwaukee."
"The Dancing Goat is proud to partner with Lowlands Group to provide food for frontline workers. It's vital to support those most in need whether it's providing Snackuterie Boxes™, hand sanitizer or other essential items during this emergency period," says Beau Bunce, marketing director at the Dancing Goat Distillery.
Eric Wagner also added, "We hope to make this an ongoing program where we work with other donors and community organizations, to collaborate in unique ways, creating impactful support for causes close to our heart."
"I also have to say how incredibly proud I am of our people," said Wagner. "Even with all of the pressure our teams are under during this chaotic time, when I presented this operational challenge of building 1,000 brand new Snackuterie™ Boxes, their response was an unequivocal 'Yes. Let's do this.'"
About the Lowlands Group
Lowlands Group owns and operates eight restaurants in Wisconsin including Buckatabon Tavern & Supper Club, Café Benelux, Centraal Grand Café & Tappery, as well as Café Hollanders located on Downer Avenue, the Village in Wauwatosa, Hilldale in Madison, Mequon and Brookfield. Its European-inspired grand cafés feature from-scratch cooking and an impressive selection of Belgian beers. The company prides itself in its passion for cycling, bringing neighborhoods together and giving back to the community. More information can be found at lowlandsgroup.com.
The group also operates the Lowlands Brewing Collaborative; a celebration of beer culture that brings the world's best brewers together to create unique beers available exclusively at the Lowlands Grand Cafés. Learn more at lowlandsbrewing.com.
About the Medical College of Wisconsin
With a history dating back to 1893, the Medical College of Wisconsin is dedicated to leadership and excellence in education, patient care, research and community engagement. More than 1,400 students are enrolled in MCW's medical school and graduate school programs in Milwaukee, Green Bay and Central Wisconsin. MCW's School of Pharmacy opened in 2017. A major national research center, MCW is the largest research institution in the Milwaukee metro area and second largest in Wisconsin. In the last ten years, faculty received more than $1.5 billion in external support for research, teaching, training and related purposes. This total includes highly competitive research and training awards from the National Institutes of Health (NIH). Annually, MCW faculty direct or collaborate on more than 3,100 research studies, including clinical trials. Additionally, more than 1,600 physicians provide care in virtually every specialty of medicine for more than 2.8 million patients annually.
About United Performing Arts Fund
The United Performing Arts Fund (UPAF) has been setting the stage since 1967 by providing critical investment in our region's vibrant performing arts scene. UPAF's mission is to secure community resources, promote the performing arts as a regional asset and improve the quality of life through responsible investment in and financial support of the performing arts in Southeastern Wisconsin. In 2020 UPAF nearly $11.7 million to support the area's performing arts environment. UPAF proudly bears Charity Navigator's highest distinction for nonprofits – a four-star rating – and is the No. 1 united arts fund in the country in terms of dollars raised.
As an umbrella organization, UPAF supports a breadth of performing arts groups that collectively offer something for everyone through its 14 Member Groups and numerous Affiliates. More than one million people are touched each year through performances, educational outreach, special events and community partnerships.
About the Dancing Goat Distillery
Tucked in the vineyards of Cambridge, Wisconsin, just outside of Madison – The Dancing Goat Distillery was established by a collection of family and friends. Guided by a commitment to excellence, the Dancing Goat utilizes innovative distillation and aging techniques to create the finest quality spirits. The company produces and bottles award-winning brands Death's Door Gin and Limousin Rye Whiskey. The Dancing Goat continuously explores new methods and techniques of distilling, so you never know what you will discover upon a visit to The Goat. Visit dancinggoat.com to learn more.
About Rinka +
RINKA is a design collective specializing in creative problem-solving and innovative placemaking to create meaningful experiences for people. We maintain a broad based architectural practice that connects inspiring designs with practical and functional solutions. Collaborating to ensure success, our team builds long-term relationships with progressive and visionary clients. Visit our site at RINKA.com to see how our work is helping shape our communities.
About The Corners of Brookfield
Located in Brookfield, WI, The Corners of Brookfield is a 750,000-square-foot premier town center, comprising 420,000 square feet of retail and restaurant space, 244 luxury apartment homes and parking for more than 1,700 cars. For more information visit www.TheCornersofBrookfield.com or Facebook
Mentioned in This Press Release
Recent Press Releases by Lowlands Group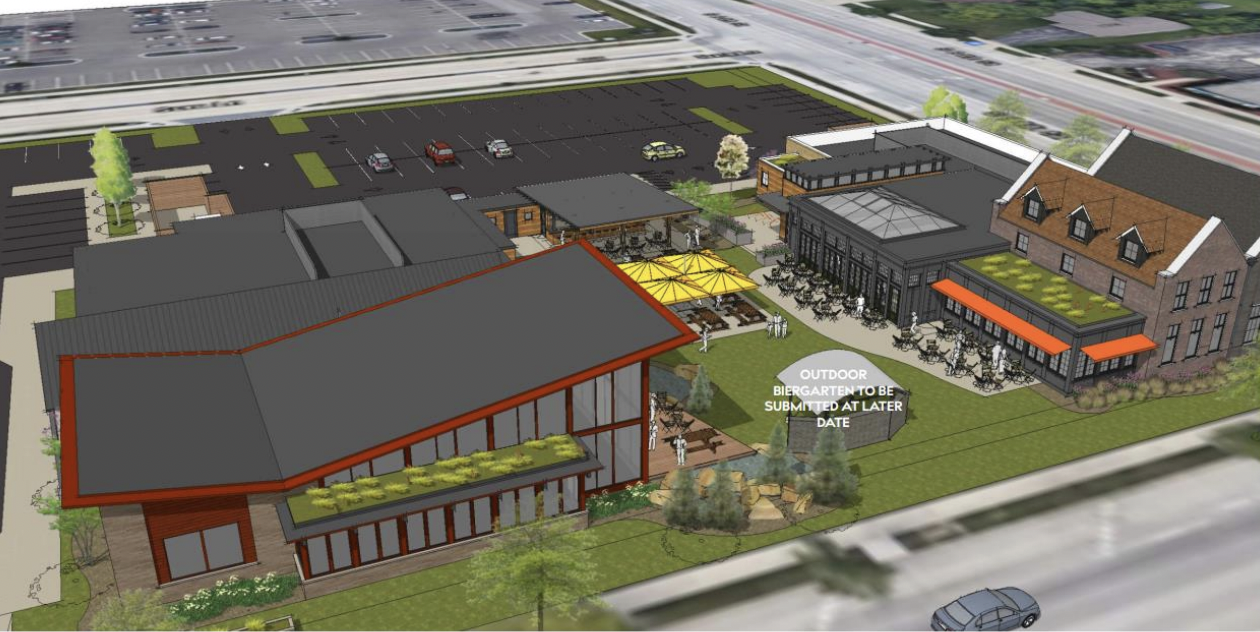 Feb 15th, 2023 by Lowlands Group
Final piece of 84South development to create vibrant community gathering space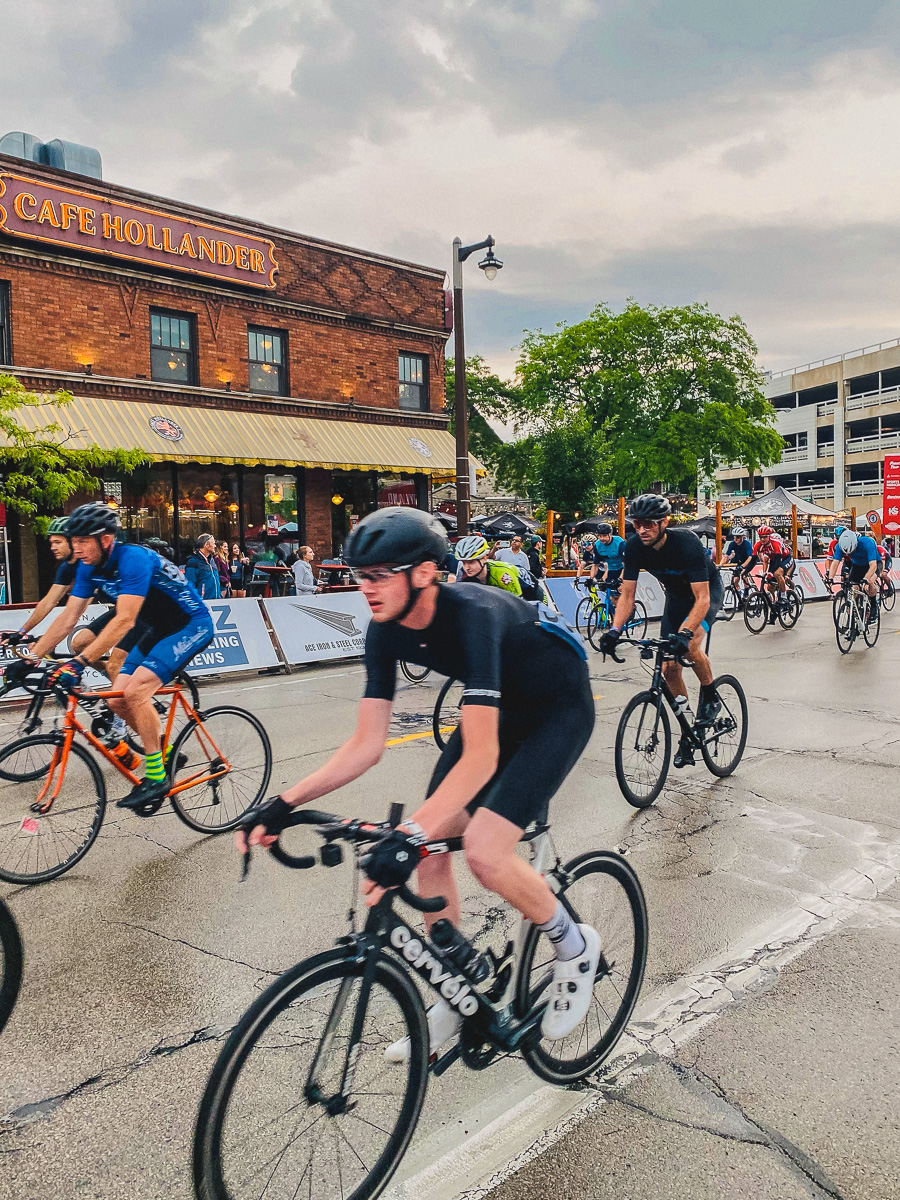 Jun 9th, 2022 by Lowlands Group
Beloved Centraal Bay View Classic and Lowlands Lion Prime Jersey are Back!!