Press Release
Lowlands Group Announces Summer Cycling Events
Group continues partnership with Tour of America's Dairyland, will broadcast 2018 Tour de France at all cafés.
Milwaukee, WI – June 18, 2018 – Lowlands Group—longtime supporters of bicycling in Milwaukee—today announces their lineup of cycling events for this summer including local bike races as well as a schedule for viewing the 2018 Tour de France in their grand cafés.
Tour of America's Dairyland
The group is continuing their sponsorship of the Tour of America's Dairyland, the U.S.'s largest multi-day bike racing series. Now in it's 10th season, Lowlands Group has supported the series from its inception.
"Since 2009, Lowlands Group has been a strong ally of ours, first with their support of the Downer Classic and now as a full fledged series sponsor," says William Koch Jr., executive director of the Tour of America's Dairyland. "We applaud their passion for the sport of cycling in so many ways."
The group is the title sponsor of two of the 11 races in the Tour of America's Dairyland; the Café CentraalBay View Classic and the Café Hollander Downer Classic. The group also sponsors the Lowlands GranFinale Sprint Competition and hosts the Women of ToAD Dinner.
The group's plans for the Tour of America's Dairyland include:
Café Centraal Bay View Classic
2306 S. Kinnickinnic Ave.
Friday, June 29, 11:20 a.m.–10 p.m.
Featuring a newly updated course this year, the Café Centraal Bay View Classic remains a crowd and competitor favorite. Watch the pros swoop by through quick turns and sprint-worthy straightaways and elbow your way for a spot at Café Centraal's outdoor bar patio for an epic evening criterium of ToAD's Pro men and women under the spotlights and stars.
Café Hollander Downer Classic
2608 N. Downer Ave.
Saturday, June 30, 9:30 a.m.–8:30 p.m.
Café Hollander – Downer will pull out all the stops with a Belgian Bier Festival on a newly updated patio that features prime views of the big race. Frites, totterballen and cheese snacks will be available outside, in addition to outdoor games and live music.
The Café Hollander Downer Classic is the granddaddy of criterium races. Not just for ToAD, but across the U.S. and even the globe. Started in 1969, the Downer Classic has played host to many famous faces for almost 50 years and promises to be one of the highlights of cycling in Wisconsin this summer. With a flat 3½-corner course, mega crowds and lots to see, this is a must-attend event.
ToAD's Exclusive Birthday Bier
In celebration of the 10th anniversary of the Tour of America's Dairyland, Lowlands Group will release a very limited run of ToAD 10th Anniversary Ale—a collaboration with Van Steenberge Brewery in Ertvelde, Belgium—available on tap only at Café Hollander – Downer and Café Centraal during the races.
Lowlands GranFinale Sprint Competition
Once again, Lowlands Group will be upping the stakes by challenging racers to compete in the Lowlands GranFinale Sprint Competition, which takes place the last four days of the Tour of America's Dairyland from June 28 through July 1.
This annual omnium sprint competition acts as a "race within the race," adding another layer of competition to these already-challenging criteriums. Halfway through each of the four final races of the series (Shorewood, Bay View, Downer and Tosa), a sprint lap is announced. Riders battle for points as the top five finishers of that sprint lap accrue points. At the end of the four days of racing, the points are totaled and the racers with the most points get paid prime prizes of almost $5,000, provided by Lowlands Group.
Bike Giveaways
Starting June 1, guests of Café Centraal or Café Hollander – Downer can enter a drawing for a chance to win a free bicycle at each location. Winners will be named on the day of the Downer and Bay View Classic races. Visit either café for details.
Supporting Local Cycling Teams
Beyond supporting local races, the group also sponsors two regional racing teams—Hollander-Benelux Cycling and Velocause-Centraal, both of which have rosters of athletes at various stages in their cycling careers. Both teams will have members racing in the Tour of America's Dairyland, as well as numerous other regional races.
Erin Ninmer, who is the marketing director for Tour of America's Dairyland, also happens to be a rider for the Hollander-Benelux Cycling team. She says, "I really value their collaboration and the added visibility they create for ToAD. As a racer, I appreciate the recognition they provide by hosting the Women of ToAD Dinner at Café Central. As a member of the Hollander-Benelux Racing team, I proudly wear their colors. The love that Lowlands shows to the cycling community is truly outstanding."
Velocause-Centraal is a team whose whole purpose is giving back to the community. In addition to donating race winnings to local charities, Café Centraal provides hot cooked meals that team volunteers serve at Meta House, an organization which provides women's addiction treatment.
2018 Tour de France
Lastly, the group also plans on showing all stages of the 2018 Tour de France at its grand cafés this summer from July 7 through July 29. Tour TV coverage begins at 7 a.m. daily and Café Benelux—which will open at 7 a.m. daily—will be the premier spot to take in the race with like-minded fans in the Milwaukee area. Their other cafés will open at their normal operating hours and show the Tour continuously throughout the day. The group will offer a drawing for a unique Kwaremont Beer cycling jersey at each café location, as well as a drawing for a $250 gift card. Viewing information and promotion details are available at lowlandsgroup.com/tdf/.
About the Lowlands Group
Lowlands Group owns and operates eight grand cafés in Wisconsin including: Café Benelux, Café Bavaria, and Café Centraal, as well as five Café Hollanders located on Downer Avenue, the Village in Wauwatosa, Hilldale in Madison, Mequon and Brookfield. It's European-inspired grand cafés feature from-scratch cooking and an impressive selection of Belgian beers. The company prides itself in its passion for cycling, bringing neighborhoods together and giving back to the community. More information can be found at lowlandsgroup.com.
The group also operates the Lowlands Brewing Collaborative; a celebration of beer culture that brings the world's best brewers together to create unique beers available exclusively at the Lowlands Grand Cafés. Learn more at lowlandsbrewing.com.
Mentioned in This Press Release
Recent Press Releases by Lowlands Group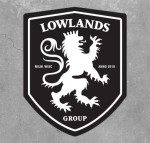 Sep 14th, 2018 by Lowlands Group
Kwaktoberfest celebration highlights new Lowlands Locals collaboration; features Belgian brewing legend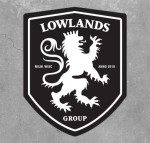 Jul 9th, 2018 by Lowlands Group
Group announces collaborations with ten Wisconsin craft breweries.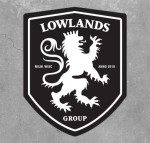 Jun 5th, 2018 by Lowlands Group
Grand Cafés are go-to venues for game watching, food and drink specials, and unique giveaways.