Press Release
Local First Milwaukee Offered $10,000 Grant from the Kalio Fund
Nonprofit organization seeks additional donors to meet grant matching challenge
Milwaukee — Local First Milwaukee is excited to announce that they have been offered a matching challenge grant of $10,000 from the Kailo Fund. Money from this fundraiser will be used specifically for community outreach in Milwaukee, Ozaukee, Washington, Waukesha, and Racine counties. With belief in the idea that "Shift Happens," this opportunity will continue to create awareness of the importance of keeping dollars local for a thriving economy in Southeastern Wisconsin.
To date, $6,000 has already been raised towards the matching challenge thanks to gracious donations from Brewery Credit Union, Colectivo Coffee, Lakefront Brewery, Outpost Natural Foods Co-Op and other member businesses. Local First Milwaukee is now seeking more donors to join in and raise the remaining $4,000 over the remainder of the challenge, ending in March. Any member of the community can donate at localfirstmilwaukee.com/donate.
Success with this challenge will enable Local First Milwaukee to strengthen its mission in 2015 of strengthening local business, from business-to-business to banking and dining to shopping local. All donations are tax deductible and go toward raising awareness for Milwaukee businesses.
The Kailo Fund is a Wisconsin-based investment and philanthropic fund working to address social issues and opportunities through investments, philanthropy and entrepreneurial engagement directed by Grant Abert. An active philanthropist for 30 years, he co-founded the Donor Collaborative of Wisconsin and the Wisconsin Community Fund, and served as President of the Threshold Foundation. He is a cofounder and board member of Sustain Dane, which educates businesses, governments, schools and citizens in practical steps toward community sustainability. He was a naval officer, IT professional and food entrepreneur. His present focus, as cofounder of Slow Money Wisconsin, is on growing the financial infrastructure for a resilient regional food system.
Local First Milwaukee is an alliance of metro-Milwaukee independent businesses and nonprofits. They are able to take tax-deductible donations for our community education work through a fiscal sponsorship agreement with the American Independent Business Alliance. Local First Milwaukee is an affiliate of AMIBA, a 501(c)3 nonprofit that supports independent business alliances throughout the US.
About Local First Milwaukee
Local First Milwaukee is metro-Milwaukee independent businesses alliance. Started in 2006, the organization's message is simple: choose local first and watch the local economy prosper. They currently have over 250 members and are a member of the American Independent Business Alliance (AMIBA), who also serves as the organization's fiscal sponsor.
Mentioned in This Press Release
Recent Press Releases by Local First Milwaukee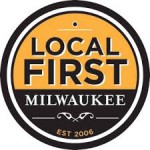 Apr 13th, 2017 by Local First Milwaukee
The event offers a half-day of quality learning, resource gathering, and networking.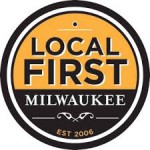 Feb 3rd, 2016 by Local First Milwaukee
The Expo will take place on Tuesday, March 1 from 10:30 a.m.-5:30 p.m. at Best Place at Historic Pabst Brewery.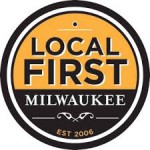 Jul 16th, 2015 by Local First Milwaukee
Nonprofit organizations partner to kick off local Eat Local Campaign with free samples, prizes and more!