Press Release
Landscape designer chosen to develop linear park along Beerline Trail
Nationally recognized Hood Design Studio chosen for project
Milwaukee (April 3 2017) – Hood Design Studio, led by Walter Hood, has been chosen to create a new linear park within the Beerline Trail Neighborhood Development Project in the city's Riverwest and Harambee area. The development project intends to sustain and enrich the lives of the people in Harambee and Riverwest by promoting health, well-being and prosperity through increase circulation of resources, voices, ideas, labor and creativity.
Hood, an artist and landscape designer and the founder/creative director of Hood Design Studio in Oakland, Ca., was selected out of a group of three finalists for the project. Hood's work on the Beerline Trail extension is one component of the project's next phase based on the activities and learnings from a two-year Kresge Foundation Harvesting Leading Practices grant. This work has also been supported by the Greater Milwaukee Foundation (Marvin W. Haesle Fund for the Arts), the National Endowment for the Arts and the Fund for Lake Michigan.
The selection committee noted that Hood will be committed to engagement with local stakeholders and will help build attention needed for project's long-term implementation. Developing the linear park and other green spaces in connection with reimagining and rehabilitating nearby properties, is one of the key outcomes that has guided the project's work the past few years. The selection committee believes that Hood's involvement will also help to address the goal to grow Riverworks as a neighborhood-based creative district strongly positioned to identify, attract and provide support for existing and potential creative entrepreneurs in the area.
"Above and beyond its more obvious use as a pedestrian and bicycle connector, we are interested in the idea of the Beerline Trail's potential for creating an urban spectacle," said Hood, who is also a professor at the University of California Berkeley's College of Environmental Design. "We want to celebrate the site, make the invisible visible, invite and surprise the users in addition to cementing and enhancing the neighborhood's identity."
Hood noted the area's history as a switching station for the Milwaukee Road railroad, which is a significant part of the local African American community's history. The trains were a source of transportation for many migrants from the Mississippi Delta to industrial jobs in the city.
"The site, and the train as a symbol, transformed from an economic and cultural resource, to a neglected space. Now we have the opportunity to find ways for this space to become, again, a contemporary cultural and economic resource – a symbol with as much power as the train once held," said Hood.
Funding for this early stage of the park project is being made available through a local funder, Prairie Springs: Paul Fleckenstein Trust. Development of the park will be led by Riverworks Development Corporation and Riverworks Business Improvement District, the Greater Milwaukee Committee, and the City of Milwaukee, in collaboration with the Harambee Great Neighborhood Initiative, MKE<->LAX, Greater Milwaukee Foundation, LISC Milwaukee, Wisconsin Women's Business Initiative Corporation and other local arts, cultural and community leadership.
The park's design will include a focus on water quality, healthy food, arts, cultural exchange and other sustainable living options based on feedback received from residents and other stakeholders. The design will also incorporate methods for developing green infrastructure, following a storm water management plan for the Beerline Trail Extension by Marek Landscaping, a local landscape design and construction firm located near the trail.
"We're very excited to be able to work with Hood Design Studio on this project, which we believe is a significant step forward to making the Beerline Trail a more inviting and stimulating place for local residents and visitors," said Julia Taylor, president of the GMC. "Walter Hood has demonstrated success in creating spaces that combine art and landscape design to stimulate business, education and community-gathering activity."
The designer selection process included a nationwide search that took five months to complete and included a 90-minute public workshop, headed by the Beerline Trail Neighbor-Centric Park Design Initiative team and local residents and business owners in the Harambee and Riverwest neighborhoods.
Moving forward, the Beerline Trail Neighborhood project seeks to activate a set of core projects that have been identified over the past several years. These projects, including the linear park and neighborhood corridors, will focus on the growth of entrepreneurship, experimenting with food and maker markets, and investment in community spaces. Building on the emerging and developed relations, the leadership team hopes to leverage these alliances to manifest action that can have a positive impact on the project focus area and beyond.
About the Greater Milwaukee Committee: The Greater Milwaukee Committee, a private sector civic nonprofit organization, comprises 185 passionate CEOs who work together to make Milwaukee the best place to live, learn, work and play. Often working with community partners, the GMC creates new ideas and implements solutions in talent and innovation, economic prosperity and vibrancy of place.
Beerline Trail Neighborhood Development Project Partners also include:
Riverworks Development Corporation and Riverworks Business Improvement District
MKE<->LAX
Wisconsin Women's Business Initiative Corporation
Harambee Great Neighborhoods Initiative
City of Milwaukee
Mentioned in This Press Release
Recent Press Releases by Greater Milwaukee Committee

Nov 14th, 2019 by Greater Milwaukee Committee
Board issues support letter calling for committee hearings for Senate Bill 471/ Assembly Bill 521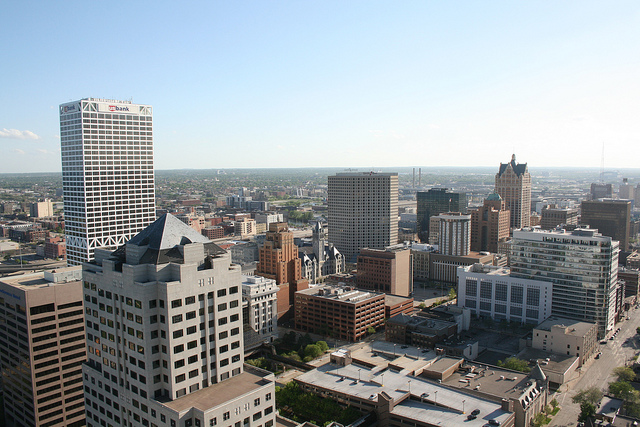 Aug 5th, 2016 by Greater Milwaukee Committee
Local leaders call on community to shape vision, priorities and strategies of Action Agenda

Feb 3rd, 2016 by Greater Milwaukee Committee
Award honoring diversity in corporate governance given by Greater Milwaukee Committee & Milwaukee Women inc.