Press Release
It Feels Good to be Italian at Festa Italiana July 18-20 on Milwaukee's Lakefront
This year's festival includes exciting Italian entertainment, food favorites, entertaining attractions and fun for the whole famiglia!
Milwaukee, Wisconsin, July 8, 2014… Festa Italiana brings a little piece of Italy to Milwaukee's lakefront for the 37th annual Festa Italiana July 18-20, 2014. This year's theme, "It Feels Good to be Italian," invites festival attendees to enjoy exciting Italian entertainment, Italian food favorites, fun attractions and the best fireworks on the lakefront by Bartolotta fireworks every evening!
Festa Italiana Welcomes Headliner Directly from Europe, Patrizio Buanne 
Buanne, known for his engaging and spectacular performances, is an international, multi-platinum singing sensation and has played for sold-out theatres and arenas all over the world with his Dolce Vita orchestra. Dubbed "The Italian pop crooner of our times," the young Neapolitan heart throb has sold millions of records worldwide and has performed for "Late Night with Jimmy Fallon," The Pope, Royal Families and a U.S. President. And now, for the first time in Milwaukee, festivalgoers can experience this international sensation straight from Europe at Festa Italiana Saturday, July 19 and Sunday, July 20 on the Pick 'n Save Stage.
Additional headliners include Bruce in the USA, The World's #1 Tribute to Bruce Springsteen; The Bronx Wanderers, a returning Festa favorite playing the music of doo-wop and rock and roll; and Stephen Sorrentino, an Italian Award-Winning Musical Las Vegas Comedian.
Focusing on its Italian roots, Festa Italiana also welcomes popular Italian artists, including accordionist and singer Dick Contino, three-part female harmony group Tre Bella, Chicago singer and restaurateur Tony Spavone, in addition to Franco Corso, Natalie Pinto, The Vince Chiarelli Band and "Ambassador of Italian music to America," Moreno Fruzzetti.
Guaranteed to delight Festagoers is the song, dance and comedy revue Matt Macis & Hannah Timm Live! In Concert. Other must-sees are the Russo Brothers, who give Italian classics a modern kick, and Bella Cain, known for its high-energy Top 40 country sound.
Festa Italiana will also feature jazz performances by the Tom Sorce Band on Friday, Saturday, and Sunday.  Sorce will be joined by Anita Stemper, Kim Marie and Janet Planet. Guests are also encouraged to visit the Dominic H. Frinzi Memorial Opera Tent to enjoy live performances, lectures and view memorabilia in the Italian Heritage area on the north end of the grounds.
Other acts not to miss include The Noyz Boyz & Gyrlz, Erica Hoyt, The "A" Sides, 52nd Street – Playing the Music of Billy Joel and Oldies but Goodies Spectacular!
Eat Italian
Eat your way through Italy at Festa Italiana! Hosting nearly 40 food vendors, Italian favorites such as pizza, Italian sausage, arancini (rice ball), toasted ravioli, fried calamari, eggplant sticks, sfincione, spiedini, meatball sandwiches and sfingi will return! Saving the best for last?  Festa is the place to satisfy your sweet tooth with cannoli, Italian cookies, cappuccino puffs and fresh gelato!
Calling all foodies… Festa's popular Cucina Showcase welcomes a daily schedule of culinary delights and cooking demonstrations, including returning celebrity chef Maria Liberati.  Local chefs participating in this year's Cucina are from many of the area's finest restaurants including Le Reve Patisserie & Café, Pizza Man, The Chef's Table, Kasana Restaurant & Bar, Divino Wine & Dine, Mozzaluna Pizzeria & Ristorante, Zin – Uncommon California Italian, Centro Café, Buca Di Beppo, The Pasta Tree, Maggiano's Little Italy, Bravo Cucina Italiana, Mia Famiglia Italian Ristorante & Steak House, and Lake Shore Bistro.
Also in the Cucina, don't miss the annual Cannoli Eating Contest at 3 p.m. on Saturday to see if five-time winner, Anthony Paulis will win his sixth consecutive title! Sunday at 2 p.m. will be the first ever Chef's Choice Recipe Contest! Five contestants will be asked to present their easy to make, Italian dishes to a panel of local celebrities and chefs. The judging panel includes Sous Chef Kevin Beutin of Ristorante Bartolotta, Peter Sandroni of La Merenda, Maria Liberati – award-winning Italian cookbook author, Lori Fredrich – food and dining writer for OnMlilwaukee.com and Marilynn Mee – host of mid-day WKLH radio. The winner of the Chef's Choice Recipe Contest will receive the first ever Golden Spoon Award. To view the five recipes, please visit the Cucina page on www.festaitaliana.com.
Following the Chef's Choice Recipe Contest will be the Kid's Pizza Making Contest.  Names will be drawn at 3 p.m. in the Cucina.
Live Italian
Festa Italiana is excited to announce an extensive wine line-up for this year's Uncorked Wine Tasting Experience.  Building on last ye ar's wine tasting offerings, this year will focus on three of Italy's most popular wine regions: Veneto, Tuscany and Sicily.
"This year festivalgoers can sip their way through Italy and visit three regional wine tents located along the lake walkway," said Gina Spang, president of Festa Italiana. "We are bringing a more extensive wine selection to festival attendees and will help guests pair their wines with Italian food options on the grounds, as well as with recipes from the Cucina Showcase. Attendees can purchase either a flight sampling, glass of wine or case.  We are excited to offer a complete wine tasting experience this year at Festa Italiana."
Play Italian
The traditional Italian game of Bocce Ball will return daily sponsored by Catholic Financial Life. New in 2014 is the Bocce Bash Challenge on Friday, July 18.  Local businesses are encouraged to dual against their rivals or co-workers in this fun competition. The highly anticipated Bocce Ball Tournament will take place on Sunday, July 20. The popular gondola rides will be back and Italian-style Bartolotta fireworks will go off every night beginning at 10:30 p.m.!  Also new in 2014 is the Copa Festa Italiana Futsal tournament on Saturday from noon – 6 p.m. at the T.J. Bartolotta Sports Court.
Be Italian
The traditional Festa Italiana Sunday Mass and Procession will be led by the Very Reverand Timothy L. Kitzke in celebration of his 25 years of priesthood and 15 years on Milwaukee's Eastside at 11:00 a.m. Sunday, July 20 at the Marcus Amphitheater. Father Kitzke will offer Holy Mass in thanksgiving for the gifts of faith and tradition. The Mass is followed by a procession of societies and patron saints, concluded with benediction on the festival grounds.
Festivalgoers attending Sunday Mass are encouraged to bring non-perishable food items to support Hunger Task Force. Volunteers for the organization will be collecting the food donations at the entrance to Mass.The goal is to raise over 10,000 pounds of food this year at Festa to be distributed locally to food pantries, homeless shelters and soup kitchens. Gates open at 10:15 a.m.
Other heritage and cultural exhibits include the Italian Cinema, market, Pompeii vintage photo display and art on the North end of the grounds.
Fun for the Whole Famiglia!
Festa is a family festival, and there is plenty to do for kids. Children 12 and under are free all three days!  Activities include:
Children's Stage with daily entertainment including Tony's Creepy Crawly Zoo, the Magic of Rick Allen, the Children's Italian dance group and more!
Splash Zone and Kids Zone
LEGO Activities Tent
Pinocchio Parade Saturday and Sunday at 5 p.m.
Kids Pizza Making Contest, Ages 5-9 at 3:15 p.m. and Ages 10-17 at 4:15 p.m. in the Cucina
Festa Italiana is Mobile!
Festivalgoers can be Italian anywhere at Festa 2014 with the "Festa MKE" mobile app for iPhone, iPad and ANDROID.  The free app offers attendees everything they love about Festa, right at their fingertips!
Wheels and Heels Rush on Festa
For runners, walkers, wheelchairs and hand cyclers– the annual Wheels & Heels Rush on Festa benefiting the National Spinal Cord Association – Southeastern Wisconsin Chapter – is back!  The 5K run/roll, one mile walk, begins at 7:00 p.m. on Friday, July 18. To register as an individual, family or corporate team, visit the Festa Italiana website. All participants will receive free admission into Festa that evening by wearing their race t-shirt.
Daily Admission Information/Deals
Festa Italiana offers plenty of ways to visit the festival!  Purchase your advance tickets online today at www.festaitaliana.com through July 17 for a discounted rate of $10.00.
Admission tickets are $13.00 at the gate and children ages 12 and under are admitted free for all three days when accompanied by an adult.
Three-day online admission pass for entrance Friday, Saturday and Sunday for $25.00.  This is only available online.
All entertainment is free with the purchase of a general admission ticket.  No special ticket needed for entertainment acts!
Get one free Festa Italiana admission ticket at participating supermarkets and liquor stores (visit www.festaitaliana.com for all locations) when you purchase either one (1) 12-pack or two (2) 6-packs of Peroni beer. Offer valid June 16 – July 20 (or until supplies last).
Friday
11:30 a.m. – Midnight
BOGO – Buy 1 Ticket Get 1 Free.  Bring a friend to Festa and enjoy one free admission. Available at the gate only.
Day of Service.  To thank our firefighters, law enforcement, teachers and military, Festa is giving our servicemen and women free admission on Friday, July 18.  Free entry includes one guest.  Show a valid employee ID or active military ID at the cashier window at the main gate.
11:00 a.m. – 2 p.m. is VIP Day for those with physical challenges along with their caregivers.  Receive free admission, half-price on selected food items and soda.  Sponsored by Goodwill and Summerfest.
Noon – 3 p.m. Present your Piggly Wiggly Rewards Card at the Main Gate and get in FREE.
Saturday
Sunday
11:30 a.m. – 11:00 p.m.
10:15 a.m. – Gates open for Festa Italiana Mass, please bring non-perishable food items to support Hunger Task Force
11:30 a.m. – 4 p.m. – Pick 'n Save/Metro Market Promo: Spend $25 between 7/10-7/18, including a Barilla item, with your Fresh Perks cards and receive a voucher for free admission redeemable at the main gate. 
Don't miss Festa Italiana's annual raffle!  Purchase tickets for a chance to win a first place cash prize of $5,000. Costs for tickets are 7 for $10, 3 for $5 and 1 for $2.  Purchase on the Festa grounds or in advance at the Italian Community Center.
For more information on the festival, please visit www.FestaItaliana.com. 
Festa Italiana Photo Gallery
About Festa Italiana
The 37th annual Festa Italiana takes place at Henry W. Maier Festival Park (Summerfest grounds) on Milwaukee's lakefront. The festival runs Friday, July 18, to Sunday, July 20.
Festa Italiana is the largest Italian event of its kind in America today. The Festival began in 1978 for the purpose of reuniting an Italian community torn apart by urban renewal projects and was the first ethnic festival in Milwaukee. Today, several ethic festivals are celebrated on Milwaukee's lakefront and the city is now widely known as the City of Festivals. Through the dedication of more than 2,000 volunteers, the annual Festa Italiana has become a favorite family event to Milwaukee and surrounding areas.
Please follow Festa Italiana on Twitter @FestaMKE and become a fan of Festa Italiana on Facebook at http://www.facebook.com/festaitalianamilwaukee.  For more information on the festival, please visit www.Fhttp://www.festaitaliana.com/estaItaliana.com or call 414-223-2808. 
Festa Italiana is sponsored in part by Calypso Lemondate, MillerCoors, Pick 'n Save, Piggly Wiggly, PyraMax Bank, Catholic Financial Life, Country Financial, Major Goolsbys, Reina International Autos, Gruber Law Offices, Palermo's, Goodwill, Glorioso's, Harley-Davidson Company and Giuffre Brothers Cranes.
Mentioned in This Press Release
Recent Press Releases by Festa Italiana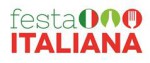 Jul 15th, 2019 by Festa Italiana
Join the Italian party on Milwaukee's lakefront featuring authentic foods, exciting new beverages and wines, culture, entertainment and the loudest Italian fireworks on Saturday and Sunday nights!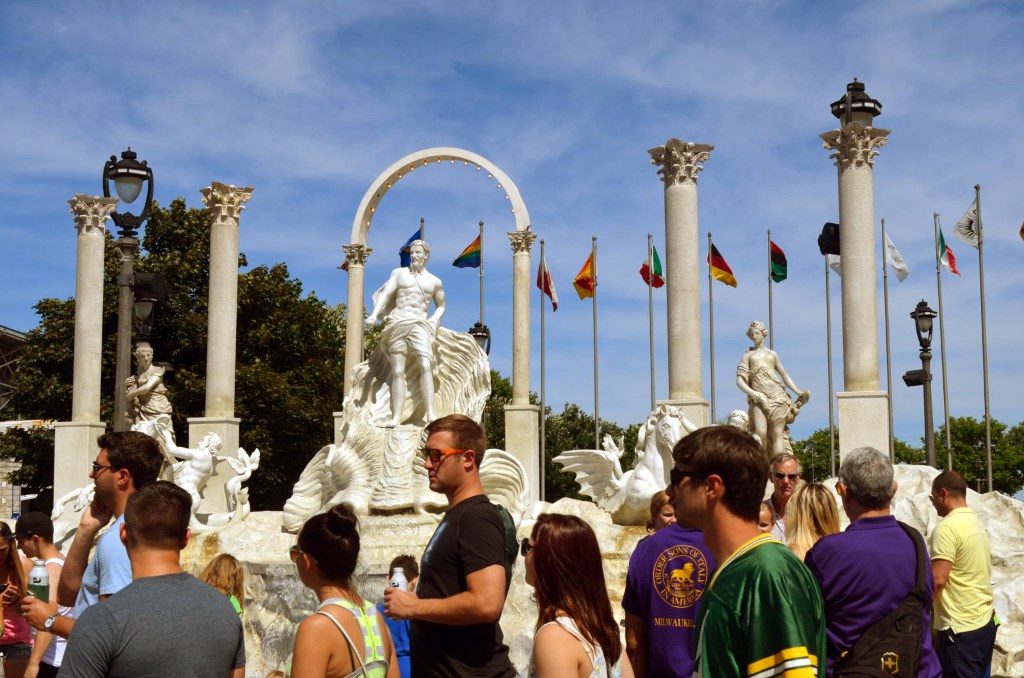 Jun 24th, 2019 by Festa Italiana
Festa will offer over 25 varieties of Italian wines, new Italia cocktails, cigar and bourbon pairings and Campari Club to the grounds!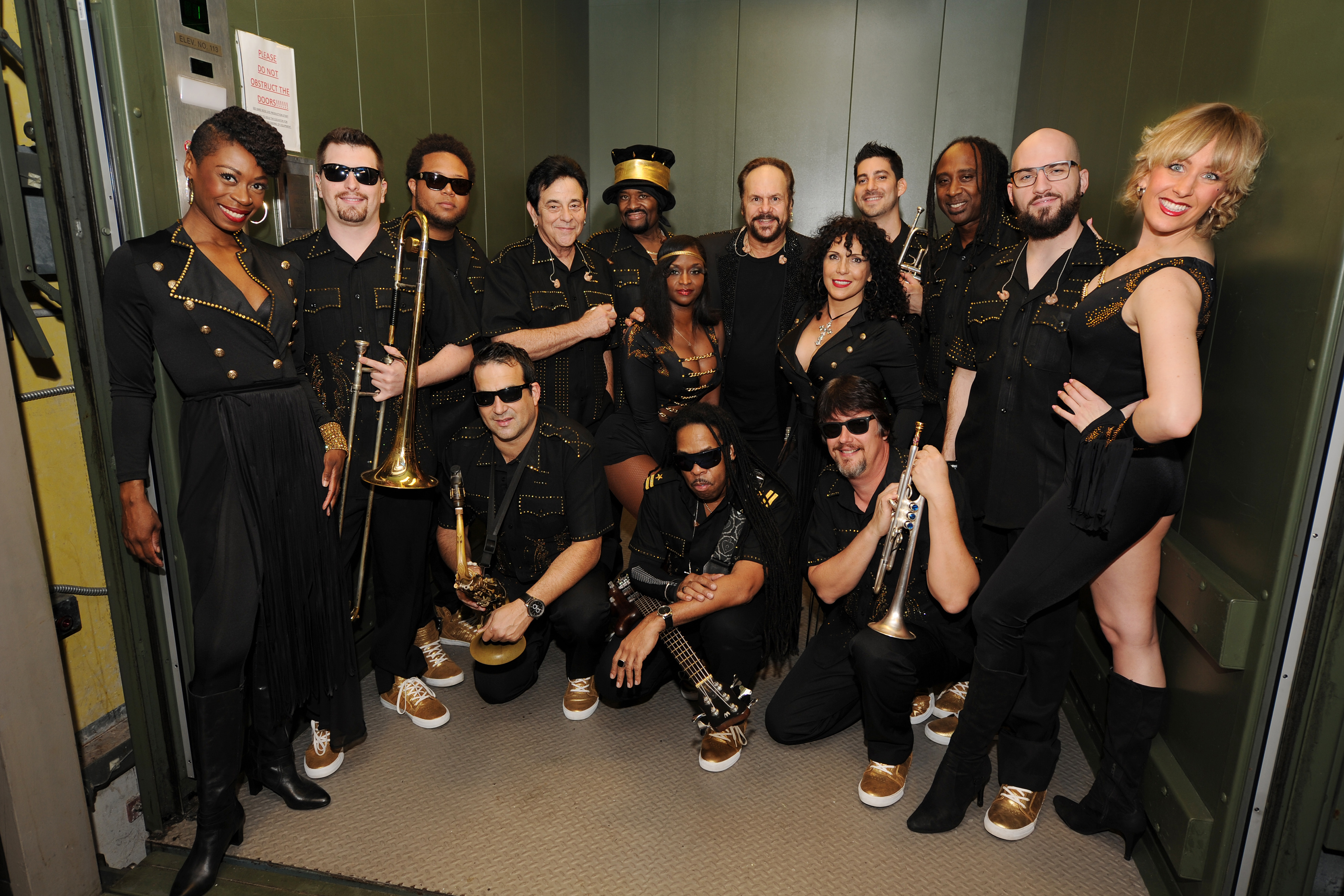 Apr 24th, 2019 by Festa Italiana
Experience this Grammy Awarding-winning band for the cost of a Festa admission ticket