Press Release
Is the Republican Party of Wisconsin running Judge Michelle Havas and Justice Rebecca Bradley's campaigns from Madison?
This highly orchestrated coordination is very new and newsworthy.
On September 8th, 2015, I announced my campaign for Milwaukee County Circuit Court, Branch 45. Governor Scott Walker had recently appointed my opponent, Judge Michelle Havas, and I was approached by a number of judges and lawyers concerned that Milwaukee County needed a more experienced candidate for the election in April, 2016. My campaign quickly gathered momentum and strength, amassing a lengthy list of endorsements from prominent conservatives and liberals in this nonpartisan race.
My campaign has pledged to remain starkly nonpartisan, despite having strong bipartisan support. I refuse to have my campaign bully another campaign, or try to say we're the "Republican candidate" or "Democratic candidate" for judge, because I think maintaining the nonpartisan nature of the office is paramount. My campaign has attended conservative and liberal events, when appropriate: including Republican and Democratic events. However my team, when registering us for events last Fall and Winter, found that Judge Havas was appearing at event after event of the Republican Party of Wisconsin, billed as special guests with Republican WI State Senator Alberta Darling and Wisconsin Supreme Court Justice Rebecca Bradley. Justice Bradley is a close friend of Judge Havas, but my campaign didn't deem anything noteworthy. While preparing for the debate hosted by the Milwaukee Bar Association last week, I was shocked by a transcript from one of those Republican events. Although Judge Havas and Justice Bradley's close association with the Wisconsin G.O.P. had a chilling effect on my ability to reach out to Republican voters, I wasn't disturbed until I read this transcript. Judge Havas spoke after elite leaders of the Republican Party of Wisconsin celebrated the highly partisan accomplishments of the legislature and Governor Walker.
Judge Havas stated, and I quote:
"I want to thank all the leadership here who has helped me and is helping me to get my name out … Senators Darling, and Ott, and Knodl [sic], you all do such wonderful work, and obviously everything that is happening in the executive branch is all very important…"
I have never promoted or criticized our Governor at public events while campaigning. I didn't promote or criticize his plan to build a wall between Canada and the United States, or any partisan policy he advanced while running for President or acting as Governor near the time he appointed my opponent. It is highly irregular for a sitting Judge, running an election, to praise the political philosophy and partisan policy victories of a political party or politician. In fact in a past election, a candidate for Milwaukee County Circuit Court had a small scandal for a campaign staffer stating in an email: "We need to win this election, both for the Bench and for the Governor." We need judicial candidates that are impartial, not praising partisan politians at political fundraisers. I vow to be that independent jurist if elected in April.
Even more shocking, after Justice Bradley spoke at the same event, Laurie Wolf spoke to Republican donors on the Justice's behalf. She identified herself as: "former chair of North Shore Republicans" and stated that Supreme Court Justices cannot ask for campaign donations.
Laurie Wolf then stated:
"…but obviously if we want to maintain an even greater majority on our Wisconsin Supreme Court she [Justice Bradley] does need the financial support"
At no time did Justice Bradley, Judge Havas or any attendee reaffirm the nonpartisan role of judges and justices of the Supreme Court as established in our Wisconsin Constitution. I learned my campaign team had even emailed the Wisconsin G.A.B. on Tuesday, December 29, 2015 to see if the videos containing these quotes needed a "Paid for by" disclaimer due to the public posting of the videos, and the professional production and editing done to them. We have a duty to transparency; to broadcast our campaign goals and beliefs truthfully.
Last December, it was my honor to turn in the nomination signatures of well over the 2,000 Wisconsinites required by law. My campaign and I asked if my opponent's campaign had turned in their signatures, and I was told Nathan Conrad had submitted the papers for Judge Havas. Subsequent financial filings confirmed Mr. Conrad's firm was listed as Judge Havas' campaign management team. Our campaign remained silent despite Nathan Conrad having been a junior Political Director of the California Republican Party; and the Communications Director of the Republican Party of Wisconsin and Friends of Scott Walker; Governor Walker's election campaign. My campaign team has experience working for Republicans and Democrats, so Mr. Conrad's involvement alone did not interest my campaign. Only after these statements came to my attention did I note their import and the relevance of Mr. Conrad.
Voters on April 5th should ask themselves:
Is the Republican Party of Wisconsin running Judge Michelle Havas and Justice Rebecca Bradley's campaign from Madison?
This highly orchestrated coordination is very new and newsworthy. I ask both campaigns to clarify these two statements. Judge Havas continues to have Justice Bradley's quote on her website homepage advertising: "Judge Havas has the experience and integrity necessary to decide cases fairly and according to the law." I ask Judge Havas' campaign to explain these conflicts of interest and impartiality; and humbly ask Milwaukee County voters to keep issues of fairness and independence on their minds when they go to vote on April 5th.
Jean Kies For Judge
Mentioned in This Press Release
Recent Press Releases by Jean Kies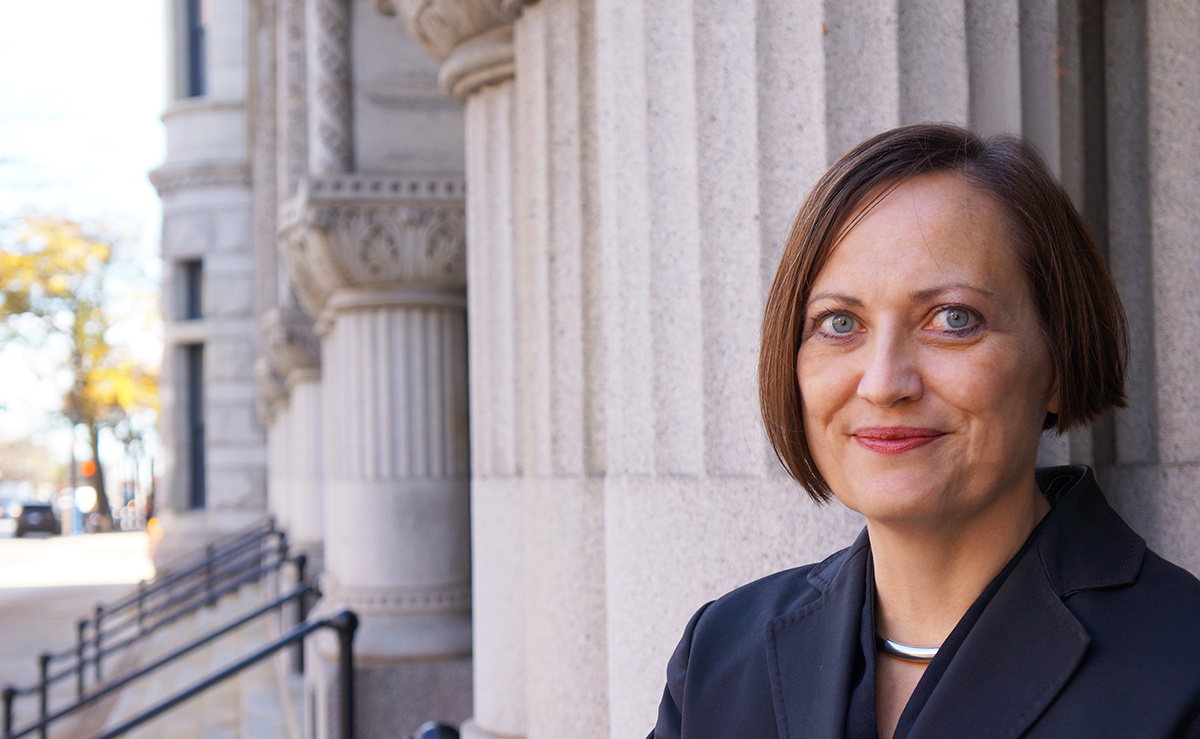 Feb 8th, 2016 by Jean Kies
I pledge to campaign hard for a Wisconsin steered by Justice for All.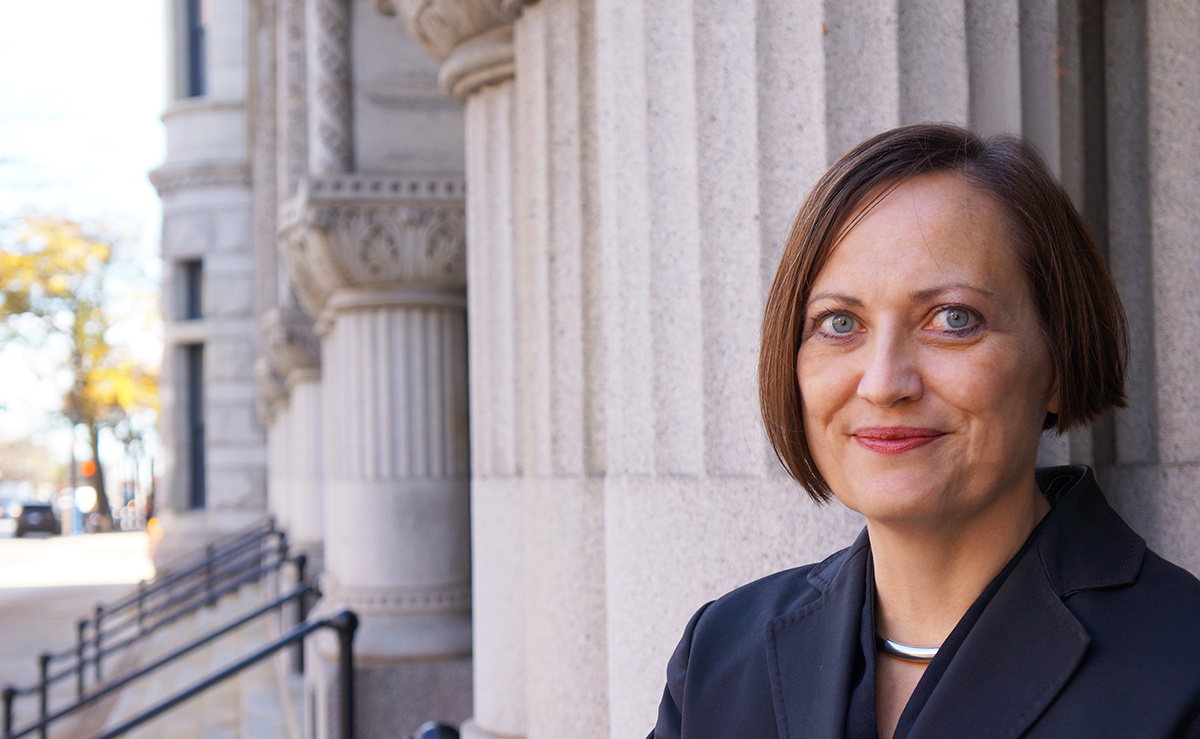 Jan 18th, 2016 by Jean Kies
I will be tough on violent crime and lock up those wishing to infest our community with drugs or terrorize our neighborhoods with violence.