Press Release
Harley-Davidson Museum® summer exhibit celebrates motorcycle legend Willie G. Davidson
Willie G. Davidson: Artist, Designer, Leader, Legend runs through Sept. 7
MILWAUKEE – The Harley-Davidson Museum's summer exhibit honors the life, career and legacy of motorcycle icon Willie G. Davidson. Willie G. Davidson: Artist, Designer, Leader, Legend, celebrates the artistry, influence and impact of a man whose designs have defined American motorcycles for generations. The exhibit runs through Sept. 7, 2015.
Willie pursued his love of art and design from an early age and proved himself as a professional designer before becoming the first design director of Harley-Davidson in 1963. Over the course of the next five decades, he created a string of iconic designs that defined Harley-Davidson "factory custom" motorcycles. Throughout his life he has embodied a close-to-the-customer relationship, by attending motorcycle rallies, rides and races, that helped play a significant role in building the company into a global phenomenon.
"I wanted to combine my interest in art and design with my love for vehicles," said Willie. "I was born with gasoline in my veins and crayons in my hands."
Housed in the Museum's Garage space, the exhibit displays a wide variety of pieces that Willie and his wife Nancy have collected over the years. From family and motorcycle memorabilia to a collection of antiques, Native American artifacts and American folk art, the things Willie surrounds himself with at home provide unique insights into his inspiration as a designer and artist.
Willie is also a skilled watercolor artist, and his artwork serves as a connective thread throughout the exhibit, from early drawings to dozens of recent watercolors highlighting his post-retirement creativity.
"It's amazing to see not only my dad's contribution to motorcycles honored through this exhibit but also his incredible artistic ability," said Bill Davidson, vice president of the Harley-Davidson Museum. "I hope visitors enjoy following his personal and creative journey as much as I have."
The styling department Willie built continues to extend Harley-Davidson's design leadership at the Willie G. Davidson Product Development Center in Wauwatosa, Wis.
Willie and Nancy still actively attend rallies and events in celebration of the brand and its customers.
Willie G. Biography
Willie G. Davidson currently serves as chief styling officer emeritus and brand ambassador at Harley-Davidson, Inc. He is affectionately known by millions of motorcycle enthusiasts as "Willie G.," and he is the grandson of one of the original founders, William A. Davidson. Willie's immersion in motorcycle culture and passion for art and design led him first to the University of Wisconsin and then to Art Center College of Design in Los Angeles. After spending five years at Brooks Stevens Inc., Willie joined Harley-Davidson as design director, where he established the company's first formal styling department. For 49 years, Davidson helped shape the look, sound and feel that define Harley-Davidson motorcycles. Beginning with the FX Super Glide® in 1971, he was responsible for a string of iconic designs that established the company's "factory custom" dominance. In 1981, he was one of 13 executives who raised more than $75 million to purchase Harley-Davidson from AMF Incorporated.
About the Harley-Davidson Museum
The Harley-Davidson Museum is located at 400 West Canal Street in Milwaukee and provides a glimpse of American history and culture like you've never seen it before – through the lens of Harley-Davidson Motor Company. The Museum, a top destination in Milwaukee and the state of Wisconsin, is open year-round and attracts hundreds of thousands of visitors to the area each year. The 20-acre campus offers abundant and free parking, and includes MOTOR® Bar & Restaurant and The Shop. For more information on the Museum's galleries, exhibits, special events, tickets and more, visit h-dmuseum.com.
Mentioned in This Press Release
Recent Press Releases by Harley-Davidson Museum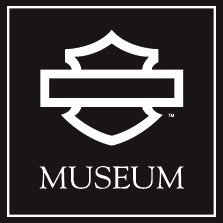 Jan 29th, 2021 by Harley-Davidson Museum
Enjoy an all-you-can experience feast with the H-D Museum's Annual Pass and get perks on general admission, discounts meals at MOTOR and on gifts from The Shop – and complimentary Virtual Gallery Talks! Purchase in 2021 and enjoy passholder perks for this year and next.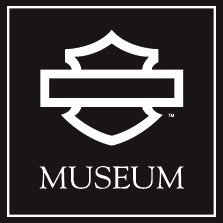 Nov 20th, 2020 by Harley-Davidson Museum
The H-D Museum will remain closed to the public until at least January 3, 2021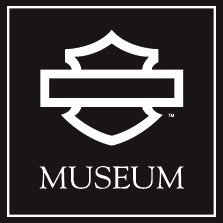 Nov 10th, 2020 by Harley-Davidson Museum
Plus, celebrate the season with a special Holiday Weekend Sale, the H-D Museum shows its appreciation to those who served with free admission to Veterans* on Veterans on Veterans Day and special gallery talks focused on H-D's long history with the U.S. military.