Press Release
Gift Giving Ideas from Splash Studio and Nine Below
Splash has partnered with Nine Below to offer a special Black Friday deal.
Milwaukee, WI – Splash Studio, Milwaukee's Painting Bar, and Nine Below, Milwaukee's Maker's Golf Tavern, have joined forces to help you up your gift giving game this holiday season.
Splash Studio launched the world's first painting membership program in October, which offers unlimited painting for one or two people, in either 3-month or 12-month time periods. In addition to free painting sessions, members get guaranteed premium seating, cancellation fee waivers, and other perks. Memberships start at just $65.
"Splash Studio Memberships make great gifts for everyone on your list," says General Manager Sarah Opatz. "For artists and creatives, it's like having your own studio that you never have to clean. For couples, it's endless memorable nights out. And for singles, it's a year's worth of planned dates!"
To sweeten the deal even further, Splash has partnered with Nine Below to offer a special Black Friday deal: Buy any Splash Studio Membership between Friday, November 24-Monday, November 27, 2017, and receive a FREE $25 gift card to Nine Below.
Located on the East Side, Nine Below offers "Maker's Golf" experiences in which customers build and play their own mini-golf course. "We're really excited to partner with Splash Studio on this offer. I know their members will love Nine Below as much as they love Splash," said Nine Below General Manager Kate Kinser.
Both experiential bars will also continue to offer gift cards throughout the holiday season.
Information about memberships can be found here: www.splashmilwaukee.com/memberships
Splash Studio gift cards can be purchased here: www.splashmilwaukee.com/store
Nine Below gift cards can be purchased here: www.ninebelowmke.com/store
Splash Studio
184 N. Broadway
Milwaukee, WI 53202
414.882.7621
www.splashmilwaukee.com
Nine Below
1905 E. North Ave.
Milwaukee, WI 53202
414.210.4470
www.ninebelowmke.com
Mentioned in This Press Release
Recent Press Releases by Splash Studio

Jan 13th, 2016 by Splash Studio
The two featured exhibits, Affected and Impressions highlight elements of survival.

Nov 23rd, 2015 by Splash Studio
Splash Studio's Silver and Gold New Year's Eve 2016 is now open for reservations.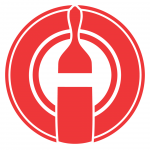 Jul 14th, 2015 by Splash Studio
Viewers will be invited to take "selfies" in front of the pieces using props and designed chalkboards in order to create, edit, filter, and digitally publish their own personal vignettes of self-love.