Press Release
Foxconn to Assemble Procedural Masks in Wisconsin for Pandemic Relief

Mount Pleasant, WI – Foxconn Technology Group (Foxconn) announced today that in response to the spread of COVID-19 across the United States and the State of Wisconsin, the company has begun assembling procedural masks in Mount Pleasant, Wisconsin.
Under the brand Sharp, owned by Foxconn Technology Group, masks assembled in Wisconsin went through testing in the United States. Foxconn will continue to assemble tens of thousands of procedural masks for general use by medical professionals, law enforcement, pharmacists, and caregivers, and others.
"Foxconn's founder, Terry Gou, has heard the call from federal and state elected leaders for industries and businesses to pull together their resources and do their part in the fight against COVID-19," said Dr. Jay Lee, Board Member and Vice-Chairman of Foxconn Technology Group. "Whether it is consumer electronics, industrial Artificial Intelligence, display technology, high-performance computing, 5G networks, or procedural masks, Foxconn's manufacturing expertise, global supply-chain reach, and agility is working to save lives."
Foxconn continues to abide by Governor Evers' Emergency Orders and CDC prevention guidelines by asking certain employees to work from home while assembly employees undergo safety protocols and procedures that include, but not are not limited to: body temperature screenings upon entry to any Foxconn facility, routine handwashing, and compliance with recommended guidelines for the use of personal protective equipment.
To further expand our ability to assist in the current crisis, Foxconn is working with Medtronic, a US-based medical technology provider, on an initiative to produce medical ventilators in Wisconsin. The medical and technical experts from both our companies are working closely to fast-track the research and development and production processes so additional ventilators can be quickly produced to fight the current global pandemic.
Mentioned in This Press Release
Recent Press Releases by Foxconn Technology Group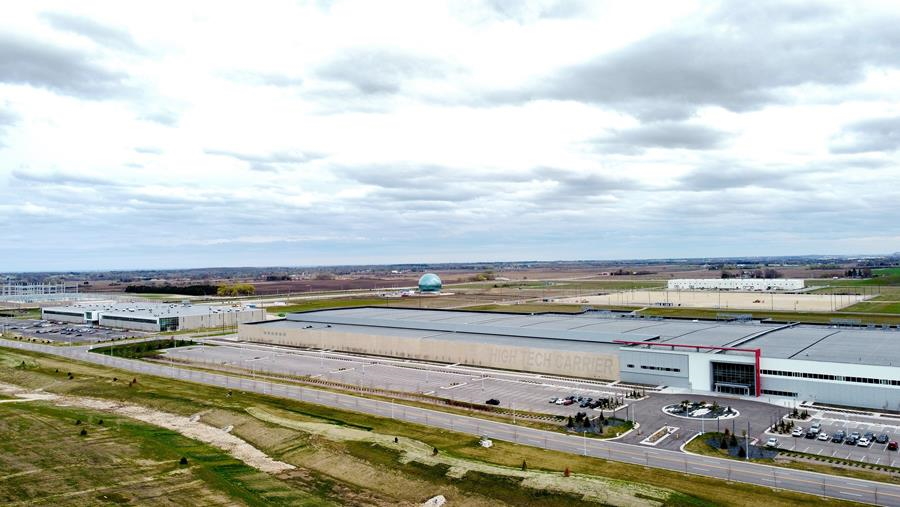 Oct 19th, 2020 by Foxconn Technology Group
"Foxconn will remain committed to the completion and continued expansion of our project and investment in Wisconsin as long as policymakers at the federal, state, and local levels remain committed to Foxconn"