Press Release
Foxconn "Tops Off" 100-Foot-High Performance Computing Data Center Globe
Mount Pleasant, WI – Foxconn Technology Group (Foxconn) and its construction manager, Mortenson, announced the structural steel completion of its 100-foot-tall High-Performance Computing Data Center (HPCDC) Globe located within Area 1 Phase 1 of the Wisconn Valley Science and Technology Park (WVSTP) in Mount Pleasant, WI.
Foxconn and Mortenson will soon begin the process of installing 642 pieces of glass through Q4 2020. To date, Foxconn has invested approximately $750 million in Wisconsin inclusive of capital expenditures, salaries, and other expenses since operations began.
The state-of-the-art HPCDC Globe will be home to the WVSTP's Network Operations Center (NOC). Within the NOC, Foxconn employees will be able to control the computing power that supports the unique ecosystem of Foxconn technologies such as Industrial 5G networks, cloud computing, and industrial artificial intelligence. This ecosystem of Foxconn technologies supports advanced manufacturing operations across the WVSTP and gives employers the opportunities to bring jobs to Wisconsin where production of goods and services can remain competitive in the global market.
"The structural completion of the HPCDC Globe is another example of Foxconn's ongoing investment in Wisconsin," said
Robert Schlaeger
, Foxconn. "In addition to continued investment, the HPCDC is a necessary function of the advanced manufacturing ecosystem that will make the WVSTP an attractive place to create jobs. With competitive energy rates at the WVSTP, Foxconn is following through on its vision to build a data center that can benefit the region and the state through Data Colocation and Software as a Service (SaaS)."
Data colocation, SaaS, and other high-performance computing opportunities position Foxconn to support a variety of industries such as healthcare, academic research, safety, and agriculture. In addition to supporting WVSTP operations, high-performance computing capability will attract business partnerships to the WVSTP, driving job creation, and economic development.
Information regarding these bid packages and all current bid opportunities for the project, as well as previous bid awards for work at the WVSTP to date, can be found at: https://wisconnvalley.wi.gov/Pages/ScienceTechPark.aspx.
Businesses interested in applying for competitive bid packages with Mortenson for Foxconn's High-Performance Computing Data Center (HPCDC) should visit wisconnvalley.wi.gov for upcoming opportunities and register at https://bit.ly/2k9Qn5V.
NOTE: This press release was submitted to Urban Milwaukee and was not written by an Urban Milwaukee writer. It has not been verified for its accuracy or completeness.
Mentioned in This Press Release
Recent Press Releases by Foxconn Technology Group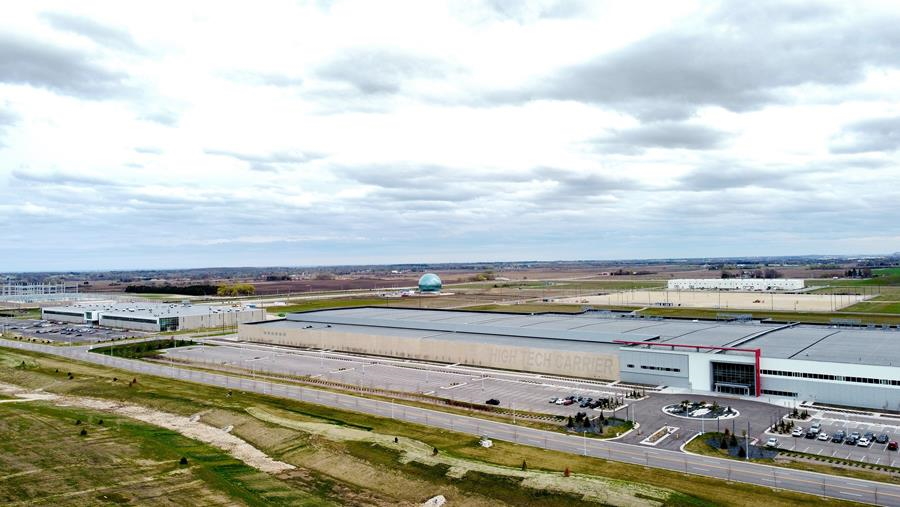 Oct 19th, 2020 by Foxconn Technology Group
"Foxconn will remain committed to the completion and continued expansion of our project and investment in Wisconsin as long as policymakers at the federal, state, and local levels remain committed to Foxconn"