Press Release
Four Marcus Restaurant Properties Awarded Wine Spectator Recognition
Mason Street Grill, Milwaukee ChopHouse, Capitol ChopHouse and Grey Rock Restaurant Receive Award of Excellence Recognition
MILWAUKEE–(BUSINESS WIRE)– Marcus® Restaurant Group announced today that four of its premier properties – Mason Street Grill and Milwaukee ChopHouse in Milwaukee; Capitol ChopHouse in Madison, Wis.; and Grey Rock at the Heidel House Resort & Spa in Green Lake, Wis. – have earned a 2017 Wine Spectator award to recognize their respective wine programs.
Mason Street Grill has received the Wine Spectator Award of Excellence five years in a row, while Grey Rock has earned the award for its 15th year. In 2017, Capitol ChopHouse and Milwaukee ChopHouse are both receiving the Wine Spectator Award of Excellence for the first time.
The Wine Spectator Award of Excellence recognizes fewer than 2,400 restaurants each year, requiring at least 90 wine options and a well-chosen assortment of quality producers, along with a thematic match to the restaurant menu.
"We are proud to have four Marcus restaurants recognized for this prestigious ranking," said Susan Terry, vice president of food & beverage operations for Marcus Hotels & Resorts. "It reflects the thoughtful selection and high quality of wines that our teams pair with our restaurants' exceptional cuisine."
To be considered for a 2017 Wine Spectator Award, each Marcus Restaurant property submitted an application highlighting its particular strengths:
Mason Street Grill – With more than 290 wines available by the glass or bottle, downtown Milwaukee's Mason Street Grill offers a diverse selection of quality wines from all major wine producing regions throughout the world. The restaurant boasts a strong selection of wines from the western United States – California, Oregon and Washington, and regularly brings in upper-tier and limited-release wines from that region and others.
Milwaukee ChopHouse –
Newly recognized this year, the
Milwaukee ChopHouse
, located inside the Hilton Milwaukee City Center, offers more than 150 wines that complement the restaurant's selection of quality steaks and entrees. The restaurant also regularly partners with vineyards and wineries across the U.S. to bring unique tasting experiences to guests, locals and visitors alike.
Capitol ChopHouse – Similar to the Milwaukee ChopHouse, the Capitol ChopHouse, located in downtown Madison, Wis. at the Hilton Madison Monona Terrace, earned the Wine Spectator Award of Excellence for the first time this year. The restaurant added more than 30 wines to its wine menu, which has a selection of more than 180 wines total. With wines ranging from sparkling whites to Cabernet Sauvignon, the restaurant's wines pair well with the traditional steak house cuisine that features locally sourced products and seasonal produce.
Grey Rock – Located at the Heidel House Resort & Spa in Green Lake, Wis., Grey Rock has received the Wine Spectator Award of Excellence every year since 2002. In a relaxed, lakefront setting, the restaurant offers fine dining with approximately 115 wines available by the glass or bottle and a strong emphasis on California wines. Grey Rock also features two wines from Wisconsin on its menu.
"We care about every guest experience. Since wine can be, and often is, a critical component to the meal, we are continuing to increase our offerings and selection at all of our restaurants," added Terry. "This recognition proves that the hard work of our restaurant teams is paying off."
For more information about Marcus Restaurant Group's premier properties, visit http://marcusrestaurants.com/.
To learn about the Wine Spectator Awards program, visit https://restaurants.winespectator.com.
About Wine Spectator
Wine Spectator is the world's leading authority on wine. Anchored by Wine Spectator magazine, a print publication that reaches more than 3 million readers worldwide, the brand also encompasses the Web's most comprehensive wine site (WineSpectator.com), mobile platforms and a series of signature events. Wine Spectator examines the world of wine from the vineyard to the table, exploring wine's role in contemporary culture and delivering expert reviews of more than 18,000 wines each year. Parent company M. Shanken Communications, Inc., also publishes Cigar Aficionado, Whisky Advocate, Market Watch, Shanken News Daily and Shanken's Impact Newsletter.
About Marcus Restaurant Group
Milwaukee-based Marcus Restaurant Group, an operating unit of Marcus Hotels & Resorts, develops and operates distinctive nation-wide establishments ranging from casual and fine dining to trendy lounges and creative concepts. From cuisine and cocktails to ambiance and vibe, each Marcus Restaurant Group experience is carefully designed to fuse with the local scene offering the finest quality farm to table products, wine and craft beverages and inspired dishes that cater to every taste. Award-winning concepts include Miller Time Pub & Grill, ChopHouse, Mason Street Grill and the SafeHouse. Frequent diners are encouraged to partake in the Marcus Rewards loyalty program at participating restaurants, bars and lounges at: http://www.marcusrewards.com. For more information on Marcus Restaurant Group please visit http://www.marcusrestaurants.com or visit Facebook and twitter for the latest news and updates.
Mentioned in This Press Release
Recent Press Releases by Marcus Restaurant Group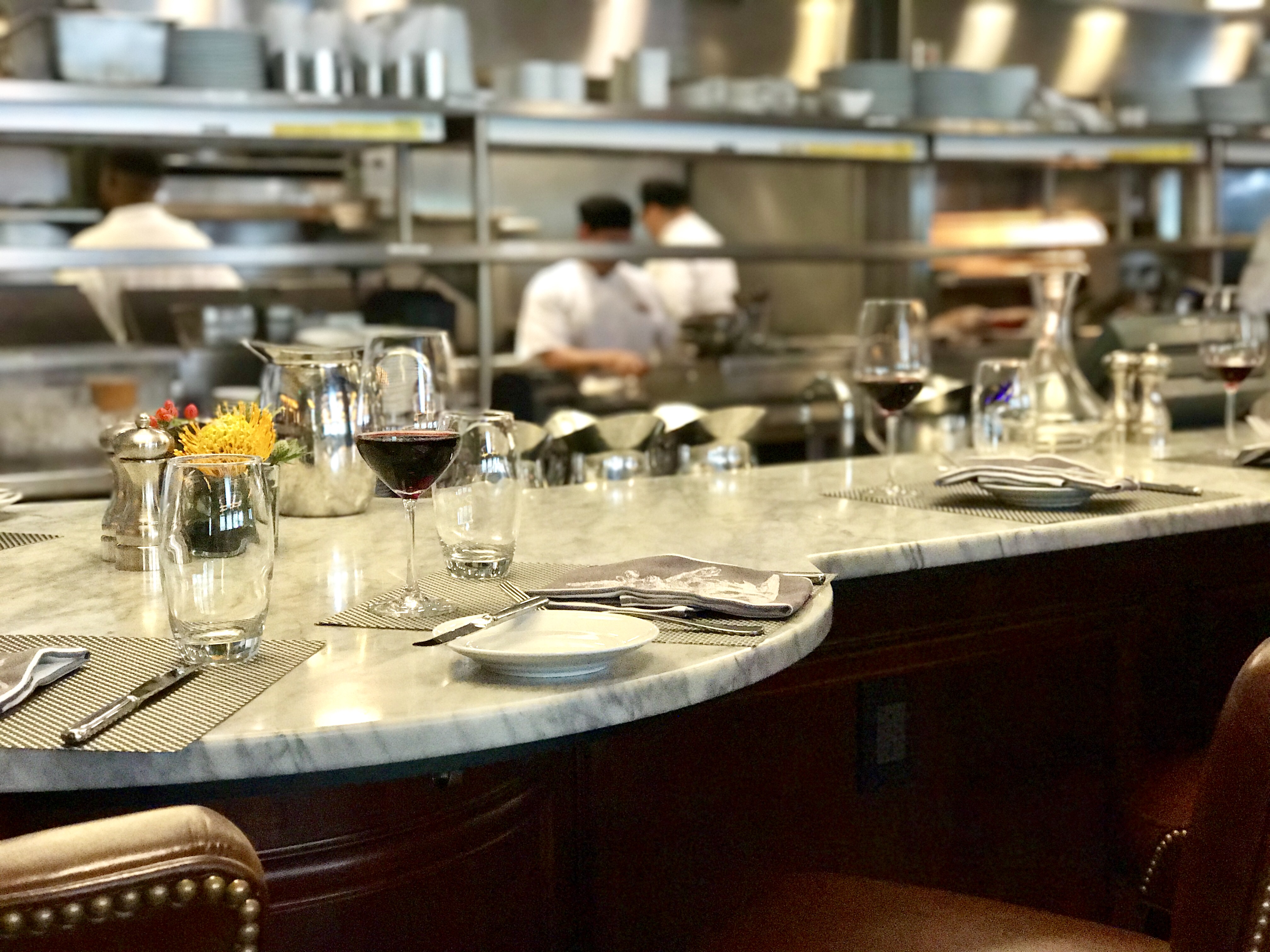 May 22nd, 2018 by Marcus Restaurant Group
Mason Street Grill's new Chef's Counter to Celebrate the Diverse Culinary Traditions of Restaurant's Staff Members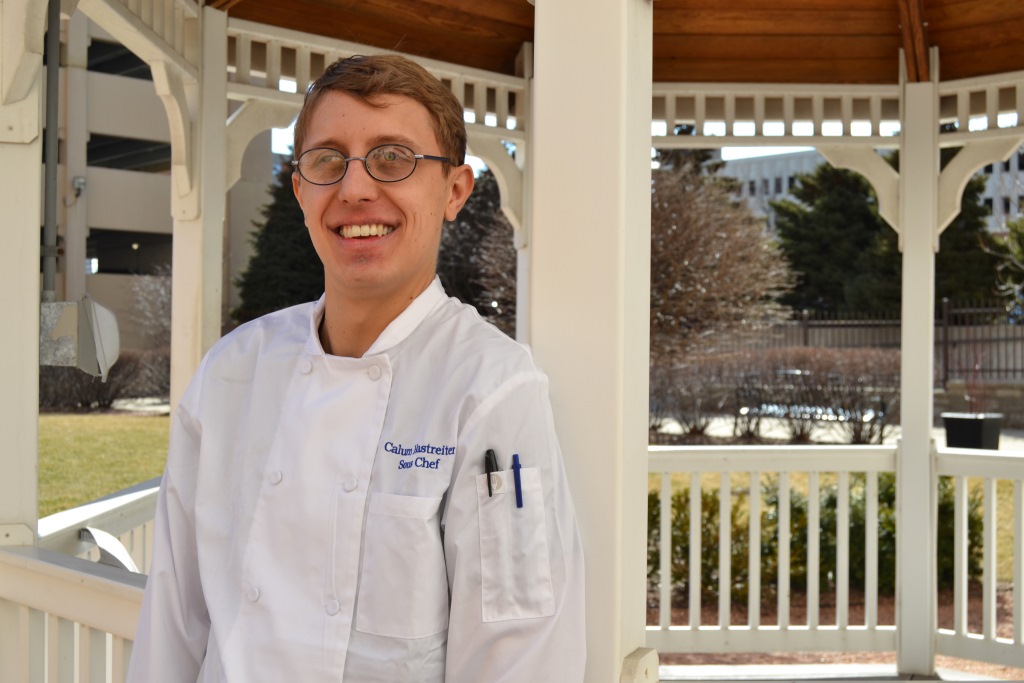 Mar 23rd, 2018 by Marcus Restaurant Group
Calum Hastreiter takes on his new position as chef de cuisine following six years working in various roles at the Milwaukee ChopHouse and Miller Time Pub & Grill.