Press Release
Control Assigns New Secret Agents to SafeHouse Milwaukee
Agent Change and Agent Bacon.
MILWAUKEE – January 24, 2018 – Control, the clandestine organization tasked with establishing and maintaining SafeHouse Restaurants in Milwaukee and Chicago, announced today that it has assigned two new agents to SafeHouse Milwaukee. Agent Change, a.k.a. Nick Dillon, joins the restaurant as the new Chief of Staff (general manager), and Agent Bacon, a.k.a. Craig Larson, was named the new Chief Culinary Agent (kitchen manager). Collectively, Agents Change and Bacon will manage all aspects of SafeHouse Milwaukee.
Agent Change
In his new role as top operative at SafeHouse Milwaukee, Agent Change will be responsible for overseeing all secret missions and operations at the restaurant. He has more than 15 years of experience working in the restaurant industry around the country, including assignments as general manager of southeastern Wisconsin's Water Street Brewery and St. Francis Brewery. While at St. Francis Brewery, Agent Change partnered with Milwaukee County Parks and successfully launched Milwaukee's Craft Beer Garden in Humboldt Park, which remains one of the city's premier beer gardens during the summer.
Before going undercover at The SafeHouse, Agent Change was stationed at the Milwaukee Burger Company in Franklin, Wisconsin. He has also worked as general manager of the oldest Mexican restaurant in continuous operation by the same family in the U.S. – El Charro Café – located in Tucson, Arizona. He is originally from Burlington, Wisconsin and currently resides in Glendale, Wisconsin with his wife Sarah and their three children Liam, Harrison and Penelope.
Agent Bacon
Agent Bacon, also a Wisconsin native, has more than seven years of experience working in the restaurant industry in Wisconsin and Illinois. Prior to joining the stealthy team at SafeHouse Milwaukee, Agent Bacon served as executive chef of Di Moda on Milwaukee's lower east side, which he helped open. He has also held positions at Milwaukee's Screaming Tuna as executive sous chef and Madison, Wisconsin's Ale Asylum as the assistant kitchen manager. Early in his career, Agent Bacon worked as a sous chef at Giovanni's Restaurant and Convention Center in Rockford, Illinois.
"Agents Change and Bacon join a team of highly-trained sleuths at SafeHouse Milwaukee. With their talents for building original and successful restaurant programs, as well as creating exceptional culinary experiences, they fit right in," whispered Agent Blonde, a.k.a. Peggy Williams-Smith, senior vice president of SafeHouse Restaurants. "SafeHouse Milwaukee is an iconic landmark in our city. These two agents bring the necessary skills and cunning expertise needed to keep the tradition alive for many years to come. We're thrilled they agreed to help us carry out our mission."
Since first opening in 1966, SafeHouse Milwaukee has operated under the alias International Exports Ltd. and has become the premier refuge for the world's undercover elite. In February 2017, Control welcomed a second SafeHouse location in downtown Chicago. Today, agents visiting either city can rest easy knowing that they have a SafeHouse waiting.
For more information on the latest news and updates from Marcus Restaurant Group, please visit: http://marcusrestaurants.com/.
About SafeHouse Restaurants
Recently voted as serving the #1 burger by Chicago Magazine, The SafeHouse, which is owned and managed by Marcus Restaurant Group, is a local landmark and cultural icon, attracting hungry spies from around the world. Having two covert locations in Chicago and Milwaukee, SafeHouse challenges spies with an all-encompassing experience and a one-of-a-kind mission during their visit. From the moment they locate the top-secret entrance and pass the agent authorization process, to the sleek Interpol Bar and Interrogation Room, every aspect of The SafeHouse contains interactive elements, spy technology, and puzzles to seamlessly fuse an action-packed atmosphere with delicious food and signature cocktails. The Chicago location features a 21st century design led by award-winning firms, The Gettys Group and Epstein Global, while the Milwaukee location boasts 50 years of spy history, gadgetry and the world's largest puzzle wall. Both feature an unparalleled menu with spy food to satisfy the needs of every secret agent, served in an authentic espionage experience. For more on SafeHouse, visit www.safe-house.com.
Mentioned in This Press Release
Recent Press Releases by Marcus Restaurant Group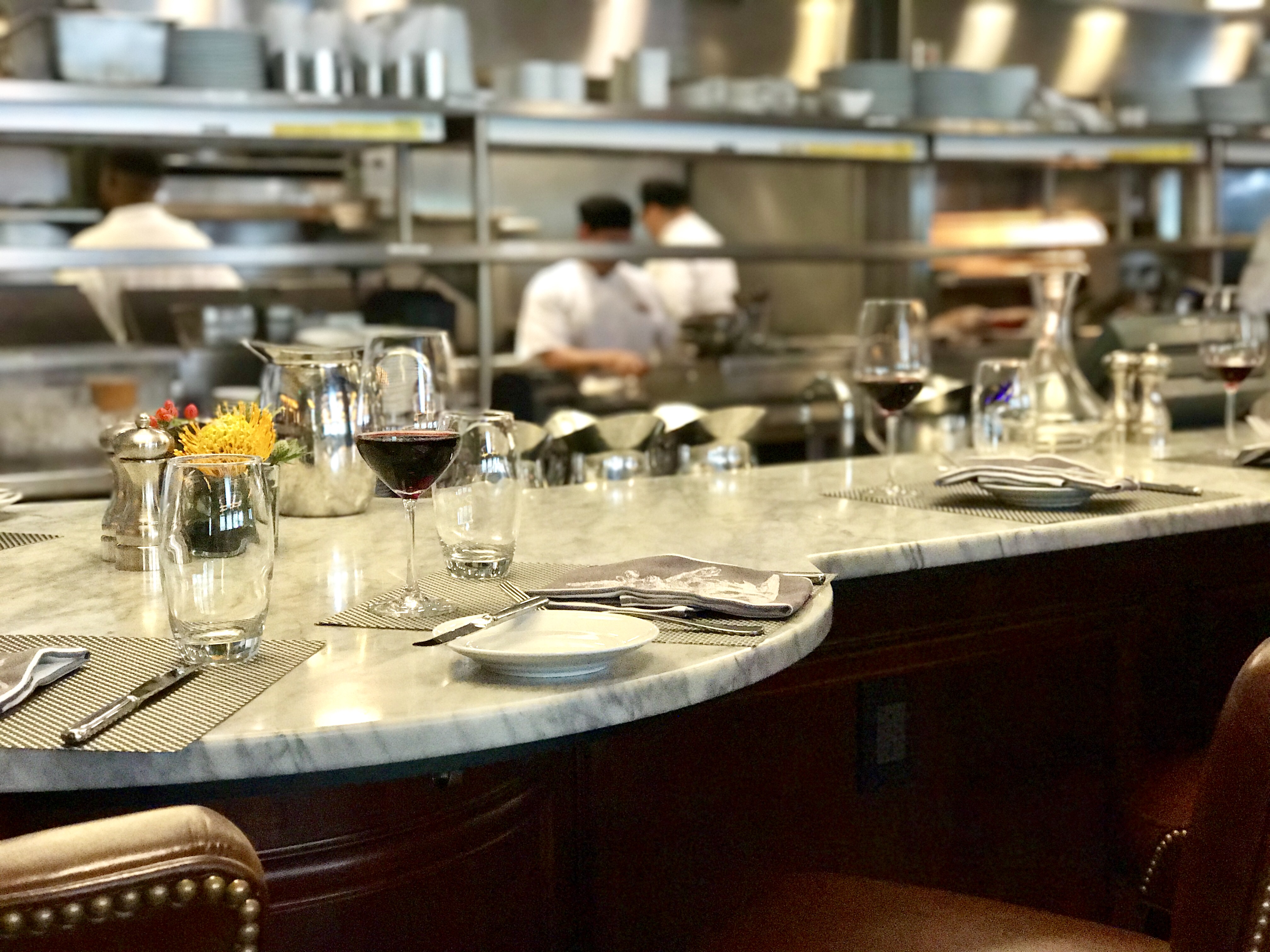 May 22nd, 2018 by Marcus Restaurant Group
Mason Street Grill's new Chef's Counter to Celebrate the Diverse Culinary Traditions of Restaurant's Staff Members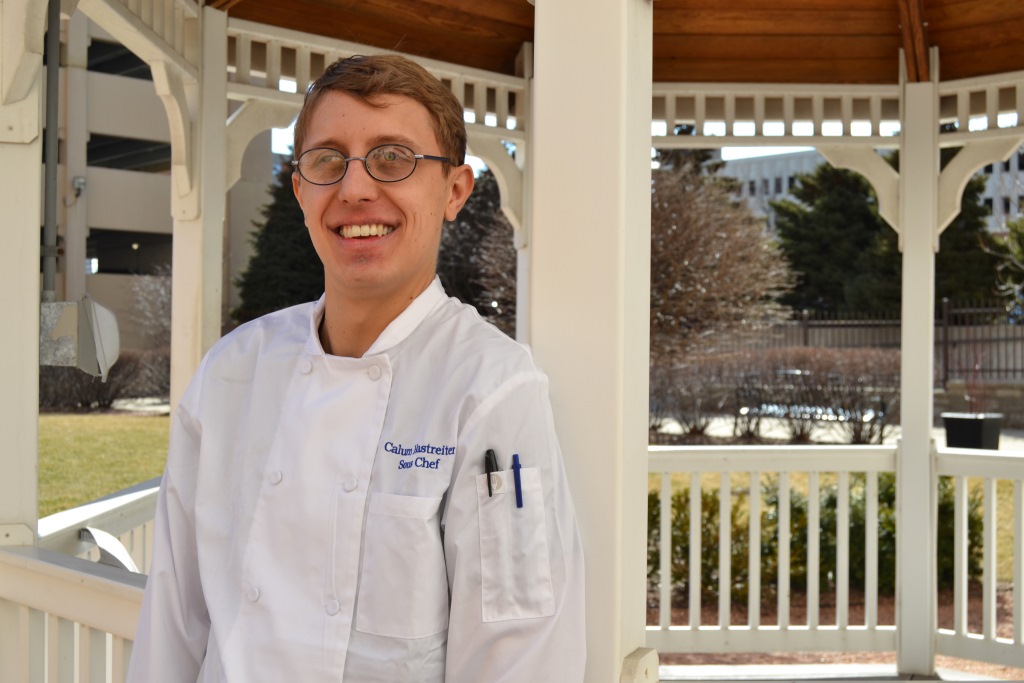 Mar 23rd, 2018 by Marcus Restaurant Group
Calum Hastreiter takes on his new position as chef de cuisine following six years working in various roles at the Milwaukee ChopHouse and Miller Time Pub & Grill.