Press Release
Family-owned businesses building the St. Paul Avenue Design District
As Joe Bachman, owner of Bachman Furniture, and David Albert, co-owner of neighboring BBC Lighting, got to know each other during the renovation process, the idea hatched to work together.
MILWAUKEE – Bachman Furniture, BBC Lighting, and House of Stone, neighbors and family-owned businesses in the Menomonee River Valley, are working to enhance the growing St. Paul Avenue Design District to create a one stop shop for furnishings and design.
Bachman Furniture closed its former location and has reopened a 60,000-square-foot showroom at 1741 W. St. Paul Avenue to be near complementary design showroom businesses. As Joe Bachman, owner of Bachman Furniture, and David Albert, co-owner of neighboring BBC Lighting, got to know each other during the renovation process, the idea hatched to work together. Bachman is dropping all previous lighting from his offerings and BBC Lighting is expanding their gallery and offerings into Bachman's showroom.
"We're looking forward to expanding our popular showroom into Bachman Furniture's showroom where customers will be able to see the products in a real life setting alongside Bachman's customizable furniture offerings," said David Albert of BBC Lighting. "Our two longtime trusted companies can address customers' needs together."
"I wanted to work collaboratively with my neighbors, instead of in competition with them," said Joe Bachman. "This only enhances the customer experience by giving them greater selection and ease of shopping. Seeing product in actual furniture displays helps take the guesswork out of design."
Just a few doors down, House of Stone has been providing stone fabrication services, from kitchen countertops to custom pieces, for over 20 years. Embracing the design showroom vision for the street, House of Stone recently expanded their product line to include European cabinets and is currently undergoing a major showroom renovation expected to be complete by the end of the year. The new showroom will feature six full size kitchens with design ideas to inspire home or commercial renovations. The company is also investing in a Designer's Locker Room, a dedicated conference room that designers can use free of charge to meet with their clients. Designers can reserve lockers to store their samples and materials.
"We're excited about the momentum of the district and that our new cabinet line is part of its growth," said Korkut Colakoglu, owner of House of Stone. "We're also investing in the country's first robotic arm for precision stone cutting. The proximity of our companies' specialties and will provide a better offering for designers and homeowners."
"We want the Design District to be
the
place people think of when redesigning a living space," said Joe Bachman, president of Bachman Furniture. "The family-owned design businesses on the street are creatively working together to provide a comprehensive, one stop retail shopping experience, with a convenient location and free parking. As we continue to grow, we'd love to welcome another design showroom business into the space available between Bachman's and House of Stone."
In 2014, the City of Milwaukee and Menomonee Valley Partners, the organization leading the Valley's redevelopment, engaged in an intensive planning process to shape a vision for the Valley's future, Valley 2.0. One of the plan's priorities was to foster the St Paul Ave Design/Décor Showroom District and build on the emerging cluster of design and décor businesses.
Other design and decor businesses on the street include Brass Light Gallery, Guardian Fine Art Services, ProStar Surfaces, and Riverview Antique Market. There are currently two historic buildings for sale on the street. Business owners welcome complementary businesses to be part of this growing community. Gaps in current offerings include kitchen and bath fixtures, tile, flooring, and appliances. More information on the St. Paul Avenue Design District can be found here.
Menomonee Valley Partners is a nonprofit organization formed in 1999 with a mission to revitalize and sustain the Menomonee River Valley as a thriving urban district that advances economical, ecological, and social equity for the benefit of the greater Milwaukee community. Since then, more than 50 companies have moved to or expanded in the Valley, more than 5,200 jobs have been created, 60 acres of parks and trails have been established, and 10 million people visit the Valley's recreation and entertainment destinations each year.
Mentioned in This Press Release
Recent Press Releases by Menomonee Valley Partners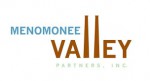 Nov 11th, 2019 by Menomonee Valley Partners
With a lead gift from We Energies, Valley businesses are contributing to provide housing to the homeless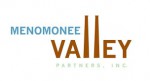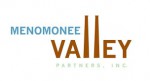 Sep 10th, 2019 by Menomonee Valley Partners
"Menomonee River Valley Urban Escape" brewed with wild rice in honor of Valley's history