Press Release
Fall Floral Show "Flower Power" Brings Back the '60s
Opening Sept. 23, at The Domes
MILWAUKEE – Anyone looking for fun and feelin' groovy should visit "Flower Power," the fall floral show, opening Sept. 23, from 9 a.m.–4 p.m., at The Domes, 524 S. Layton Blvd. The show runs through Nov. 5. Also on the show's opening weekend, the on-site County Greenhouses will be participating in Doors Open Milwaukee.
In addition to colorful fall mums and coleus, a variety of plants have been selected for their harmony with the theme. Ipomoea nil, or Morning Glory 'Tie Dye,' will bring to mind the tie-dyed t-shirts of the '60s and '70s. Pogostemon cablin, or Patchouli, will be available as a sample plant for visitors to gently rub the leaves, releasing the fragrance of the era. Schefflera elegantissima, or False Aralia, may lead some visitors to think an illegal growing operation is taking place. The plant is often confused with marijuana because of the similar leaf shape. Interpretive signage throughout the show will identify the connection between the plants and the theme. A psychedelic mural, political slogans, famous faces, and a Volkswagen Camper Bus will help to transport visitors to the counterculture of the '60s.
Hours of The Domes are Monday–Friday, 9 a.m.–5 p.m.; Saturdays, Sundays, and holidays, 9 a.m.–4 p.m. Regular admission for adults age 18 and over is $7; Milwaukee County Seniors with ID, persons with disabilities, students of any age with ID, and youth age 6–17 are $5; and children 5 and under are admitted for free. In addition, Milwaukee County Residents with proof of residency receive free admission on Mondays, from 9 a.m.–noon, excluding the celebration of major holidays.
Special events are planned during the show's run.
Doors Open Milwaukee: Milwaukee County Greenhouses
Sept. 23–24, from 9 a.m.–4 p.m., area residents can take a behind the scenes tour of the County Greenhouses, 544 S. Layton Blvd, and see first-hand the way state-of-the-art computerized systems manage and monitor the Conservatory's plant crops. Horticulturists will talk about greywater reuse and timed programs that help produce consistent size and quality in the plant inventories. This is the first time the Greenhouses will have been opened to the public. Food and beverages will be available for purchase. Doors Open Milwaukee is a free event. Admission is required to enter The Domes (Show, Tropical, and Desert domes at 524 S Layton Blvd.). For details, visit doorsopenmilwaukee.org/buildings/milwaukee-county-greenhouses.
Mystery Chef Dinner
Sept. 28, at 5:30 p.m., diners will gather at The Domes for a garden cocktail hour and silent auction. At about 7 p.m. each party will receive an envelope revealing which restaurant they will visit. Each restaurant will provide a table for up 10 diners and a three- to four-course dinner, with paired beverages.
Participating restaurants include: Braise, Doc's Smokehouse, Envoy, Kil@wat, Lake Park Bistro, Mason Street Grill, Maxie's, Milwaukee Chop House, Morel, and Story Hill BKC.
Tickets are $100 per person. Proceeds will support the educational programs at The Domes. Event details and reservations are available at milwaukeedomes.org/mystery-chef-dinner.
Guided Tour: A Celebration of Color
Oct. 7, from 9:30–11 a.m., the Conservatory Educator will lead participants on a tour through all three domes, providing backstories about the plant specimens and the animals who call The Domes their home. Participants are asked to meet in the center lobby 10 minutes before the tour begins. The program fee is $10 per person or $2 per member of Friends of The Domes. Registration, limited to 30 people and required by Oct. 5, is available in The Domes Gift Shop and online at milwaukeedomes.org.
Ghosts Under Glass & Dia de los Muertos
Oct. 27, from 6–9 p.m., the Tropical Dome will be transformed into a spooky site for Ghosts Under Glass, while the Desert Dome will become a place to celebrate Dia de los Muertos, or Day of the Dead.
Upon entering The Domes, each child will receive a "starter" bag of trick-or-treat candy. Opportunities for more treats will be available as families explore The Domes. Everyone attending is encouraged to come in costume for this family-friendly event. Carnival games with prizes, make-and-take crafts, entertainment by balloon twisters, and a bounce house will offer fun in the Annex.
Unlike the spooky adventure in the Tropical Dome, the stroll through the Desert Dome will be joyful. Colorful decorations and flowers will welcome visitors and departed loved ones to this celebration rooted in Latin American culture. Brightly colored ofrendas, or Day of the Dead altars, will feature the vibrant orange of marigolds. Marigolds are said to guide happy spirits to return to Earth to the ofrendas and festivities prepared for them. Under the moon of the Desert Dome, visitors will see multicolored skulls and light-hearted skeletons. Along the path through the dome, volunteers will offer explanations of the holiday and its symbolism and will hand out Mexican treats.
Food and beverages will be available for purchase from Zilli Hospitality Group.
Special event admission is $8 per person. Children age 2 and under are admitted free. Membership passes and coupons are not valid for this event. Advance admission sales will begin Oct. 1 Tickets will also be available at the door the night of the event. Advance tickets will be sold at The Domes Gift Shop and online at milwaukeedomes.org/ghosts-under-glass.
Kids Corner: Weekly Storytime
Mondays (except holidays) from 10:30–11a.m., children ages 4-7 and their parents are invited to attend storytime with the Conservatory Educator. Stories and activities will feature autumn and harvest themes through November. Activity sheets will also be available for each child to take home as a springboard to additional explorations with parents. The program is included with regular admission. Milwaukee County Residents with proof of residency receive free admission on Mondays, from 9 a.m.–noon, excluding the celebration of major holidays.
Winter Farmers Market
Nov. 4–April 14, the Milwaukee Winter Farmers Market will take over the Annex on Saturdays from 9 a.m.–1 p.m. (Closed Nov. 25.) The Fondy Food Center manages the market and connects neighbors to fresh, local food by bringing together about 50 weekly vendors. Items available for purchase include high-quality fruit, vegetables, meat, eggs, poultry, and dairy products, along with locally produced baked goods, jams, cider, honey, maple syrup, sauces, and soups. The Veggie Valet, a coat check for purchases, is offered to market-goers so they can visit The Domes more easily. Admission to the market and parking are free. Regular admission applies to enter The Domes. For details, visit mcwfm.org.
For more information, call The Domes at (414) 257-5611 or visit countyparks.com.
Mentioned in This Press Release
Recent Press Releases by Milwaukee County Parks.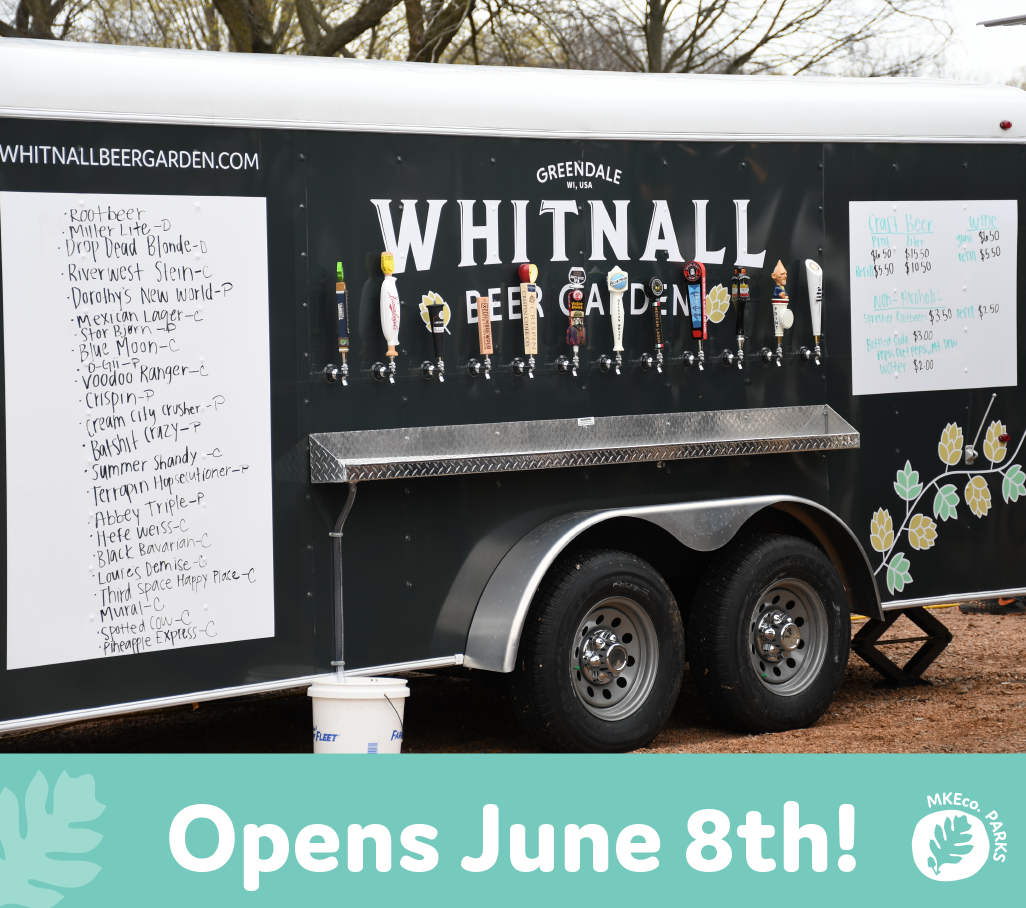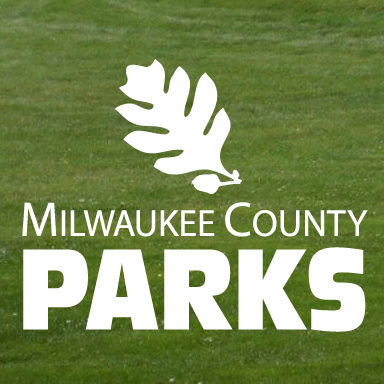 Nov 25th, 2019 by Milwaukee County Parks.
More than $350,000 in initial gifts will support programming, infrastructure projects and long-term multi-park improvement campaigns that focus on racial equity across Milwaukee County