Press Release
Faculty, Staff, Students, Community Partners Earn Medical College of Wisconsin President's Community Engagement Award
Milwaukee, May 24, 2019 – Dedicated to improving the health of local communities, the Medical College of Wisconsin (MCW) presents annually the President's Community Engagement Award. This honor recognizes the exemplary community-academic partnership, community-engaged research or community outreach activities of MCW faculty members, staff members, students and community partners.
MCW held the President's Community Engagement Award Ceremony this month as part of the MCW Office of Community Engagement's Spring Conference: MCW Engage 2019. The ceremony was led by MCW President and CEO John R. Raymond, Sr., MD, and Associate Provost and Senior Associate Dean for Community Engagement, Syed M. Ahmed, MD, MPH, DrPH, who recognized the awardees for their accomplishments. Awardees each received a plaque and $2,000 monetary award.
Zeno Franco, PhD, was recognized for his leadership in the Dryhootch Partnership for Veterans Health, a veteran serving, veteran-led nonprofit founded in Milwaukee. He creates community strategies to engage veterans and works to generate financial support for the Veterans Treatment Initiative, an alternative sentencing program. Dr. Franco is involved in the Wisconsin Veterans Health Coalition and organization of Warrior Summit conferences and recently edited a special issue on collaborative research strategies with veterans. He works with several other community initiatives, including the Latino Alzheimer's Coalition, Institute for Urban Agriculture and Nutrition, Walnut Way Community Research Council and Humboldt Park Friends. Additionally, Dr. Franco is site co-principal investigator for the National Institutes of Health All of Us Wisconsin research program, one of the largest, most diverse precision medicine efforts ever undertaken.
Robert Gouthro, MD, is Regional Clerkship Director of Psychiatry for the MCW-Green Bay medical school campus and Training Director of MCW's Northeastern Wisconsin (NEW) Psychiatry Residency Program. Dr. Gouthro is a member of the Brown County Connections for Mental Wellness Steering Committee, regularly works with community organizations on efforts to decrease the stigma of mental health and is cofounder of the NEW Psychiatric Care Clinic, a nonprofit, free mental health clinic which began serving the Brown County area this month.
Second-year MCW medical student Megan Cory was recognized for founding and directing the nonprofit organization, BeatDiabetes, through which she oversees multiple branches located in California, Texas and Wisconsin. She is also a member of the Doctors as Teachers team that works to engage parents in a nutrition education program for third grade students. She was the 2018 Director of Clinic Operations for MCW's Saturday Clinic for the Uninsured (SCU) and currently serves on the SCU advisory board. Cory continues to see patients at SCU and has established a new partnership with the Milwaukee Health Department to provide free on-site flu shots to SCU patients. Last year, Cory established the Creating Health Education for Constructive Knowledge in Underserved Populations (CHECK UP) program to address the need for improved patient and healthcare provider education for disease prevention and management.
Also a second-year MCW medical student, Christian Hernandez was honored for his more than seven years of experience in the gender-based violence field providing culturally-specific services and educating other service providers. He has worked with organizations such as End Domestic Abuse WI, Wisconsin Coalition Against Sexual Assault, United Migrant Opportunity Services (UMOS) and UNIDOS WI, supporting youth and adult victims who have experienced sexual violence, domestic violence or human trafficking. Upon starting medical school, Hernandez chose to continue his community engagement by pioneering a violence-prevention curriculum for Latino men in collaboration with the United Health Foundation and UMOS. He is dedicated to strengthening community-led collaborations that address health disparities through social justice, advocacy and empowerment. Hernandez credits his resiliency to his family and national organizations such as Latino Medical Student Association and Student National Medical Association, which champion diversity in medicine.
The final MCW student awarded this year was second-year medical student Na'il Scoggins. A Milwaukee native, Scoggins began his career at MCW as a participant in the diversity summer pipeline programs from 2012 to 2017. Na'il conducts quality improvement research for Project Ujima, a local youth violence intervention program. He also is a student leader in MCW's Student National Medical Association chapter and the Pediatric Student Association, and a proud member of Alpha Phi Alpha Fraternity, Inc. Through these involvements and others, Scoggins unites his passions for celebrating the cultural richness of Milwaukee, reducing health disparities, serving marginalized populations and diversifying the field of medicine.
Toni Gray, Community Program Coordinator in the Office of Diversity and Inclusion at MCW, was recognized for her work with leadership development workshops and collaboration with various departments to development learning initiatives for MCW students, faculty and staff. She has played an integral role in forming collaborative partnerships with Brookfield East High School and Underwood Elementary School and bringing enriching dialogue around race, bias, and how to create a healthy environment that embraces, understands and celebrates all cultures and identities.
Research associate with MCW Center for AIDS Intervention Research
Broderick Pearson
was honored for his work in HIV prevention. Broderick is known within the Wisconsin LGBTQ+ community as one of the original leaders of the House of Infiniti, which pioneered community-driven HIV prevention work in Milwaukee. He graduated as a Wisconsin Health Leaders Fellow in the first cohort of the fellowship sponsored by the Wisconsin HIV Program. Additionally, Pearson was recently elected community co-chair for the Statewide Action Planning Group, the prevention and care community planning body for Wisconsin.
Tifany Frazer, MPH, program manager of the MCW Office of Global Health, was recognized for her efforts in developing sustainable platforms of local and international collaborations that advance the global health community engagement, education, patient care and research efforts of MCW's faculty and trainees. In addition, as vice chair of MCW's Institutional Review Board's expedited research committee, Frazer reviews community-based studies. A 14-year staff member of MCW, she has also served as manager for the Center for the Advancement of Underserved Children. Outside her work at MCW, Frazer serves as chair of the Milwaukee Area Health Education Center's (AHEC) Board of Directors and the Wisconsin AHEC Advisory Board.
Community partners Al Castro, MS, and Beth Thorson, LCSW, ACSW were also honored at this year's ceremony. Castro is the program director of the Health Research Department at the United Community Center in Milwaukee, serving as the primary UCC liaison with area research universities, developing and maintaining collaborations and partnerships for effective community engaged research, and responsible for grant application work, administering and managing research projects. He frequently assists MCW researchers in connecting to the community and leaders, and planning, developing and implementing community/academic participatory research projects. He often helps mentor young MCW researchers in community engaged work in the Latino community.
Thorson holds a master's degree from the Center for Bioethics and the Medical Humanities at MCW. She has worked in acute and clinic settings with vulnerable populations including refugees, the chronically ill and the uninsured. Currently she is Director for Social Work Services for the Free & Community Clinic Collaborative (FC3), a collaborative of 25 clinics in southeastern Wisconsin. She leads the Community Health Resource Center at Bread of Healing Free Clinic in Milwaukee and has been a member of the Froedtert Hospital Ethics Committee since 2002.
The Medical College of Wisconsin's community engagement mission focuses on building productive partnerships with communities in Wisconsin and beyond. Through these partnerships and the relationships that sustain them, MCW and its community collaborators work together to make a greater impact on addressing Wisconsin's critical health needs.
MCW was recognized as a top institution in Community Engagement and Community Service as a finalist for the Spencer Foreman Award in 2017 from the Association of American Medical Colleges. MCW is the only medical school recognized among the top three institutions more than once in the past 12 years. MCW was one of four medical schools nationwide to have received the Carnegie Community Engagement Classification when it was awarded in 2015.
Mentioned in This Press Release
Recent Press Releases by Medical College of Wisconsin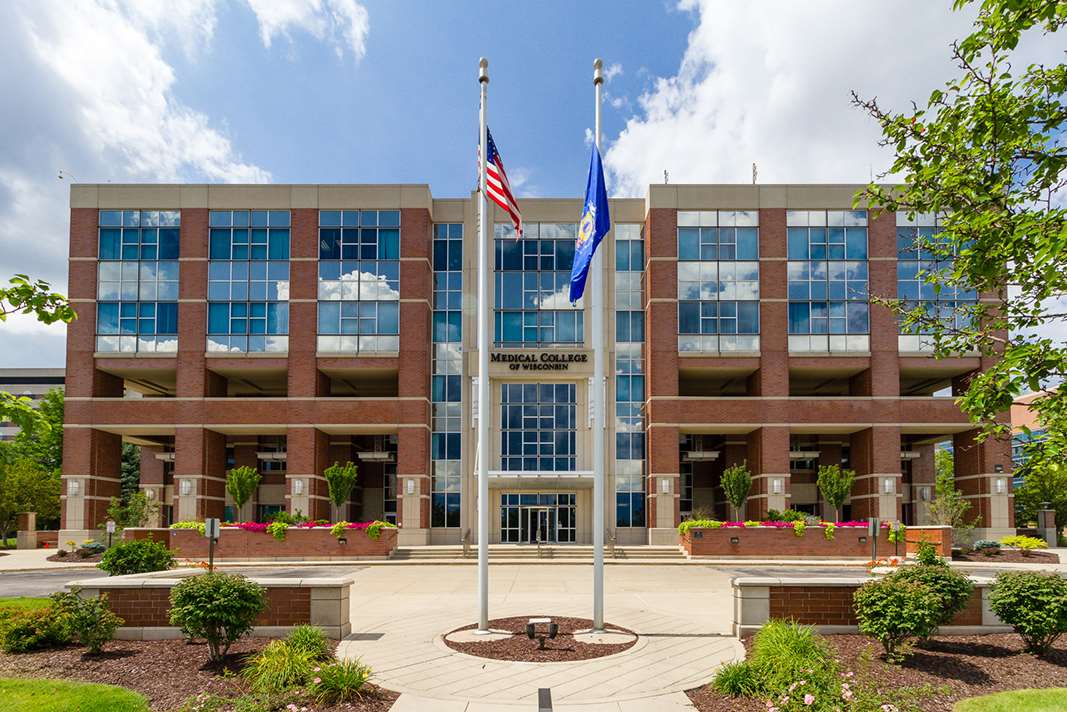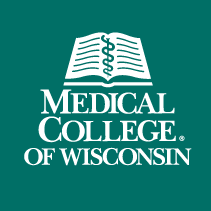 Jun 23rd, 2022 by Medical College of Wisconsin
Gift Renews Support for the Kern National Network for Caring and Character in Medicine and the Kern Institute at the Medical College of Wisconsin