Press Release
Express Yourself Milwaukee celebrates opening of new studio/performance space with December Open House
A celebratory Open House is scheduled Friday, December 8, 2017 from 5:00 – 7 p.m.
November 9, 2017 – [Milwaukee] – Express Yourself Milwaukee (EXYOMKE), a local non-profit that works with low-income and high-risk youth in Milwaukee's central city, has successfully completed a two-year process to move their organization to a more spacious new home, with the volunteer guidance from Jenny Jansen, Reality Executives. The EXYOMKE new offices and studio/performance space are located on Fond du Lac Avenue in a building owned by Running Rebels, another successful Milwaukee non-profit organization that serves Milwaukee's central city youth.
A celebratory Open House is scheduled Friday, December 8, 2017 from 5:00 – 7 p.m. The public is invited to attend and view their new studio space. EXYOMKE Artists and staff will be in attendance. This free, family-friendly event will include an open mic, and showcase some of the work created by students and artists, as well as art making. Holiday refreshments will also be served.
The genesis for this move project began in December of 2015. Everyone agreed that the organization had outgrown the space it was currently occupying on 34th and Lisbon; if they were to continue to grow as an organization they needed more space to meet the needs of those they served. Tours of multiple possible sites began in January of 2016 and continued on through June of that year. A variety of options were looked at including storage spaces, office spaces and buildings to buy or rent. A formal presentation was given to the EXYOMKE Board of Directors that same month along with realistic cost projects to make a move.
In September of that year EXYOMKE looked at the third floor of the Running Rebels building; staff and board felt they had found just the right fit. In January 2017 the lease was signed and the plan for building out the space to meet the needs of their programming began.
The following month, a meeting was held with Frederick Bruhn, a retired architect from the Veteran's Administration, Milwaukee and representatives from EXYOMKE and Running Rebels to look at the space and begin their planning process. A fundraiser was held in February and $33,000 was raised, $10,000 of which was allocated directly to start the build-out process. The overall building project was estimated to be $150,000 (project total including donated services)/50,000 direct dollars needed.
Once the fundraiser was held in February, a formalized plan was agreed upon and a building permit was obtained. Mark Wilms, Pieper Power/EXYOMKE Advisory Board Member, was suggested as a possible General Project Manager and Patricia Cramer, Grainger, Inc./EXYOMKE Board Member, was also brought on board to co-coordinate the build-out process.
With an architect and planning team in place, the building project took on greater momentum. Pieper Power donated all electrical work, plumbing HVAC and even the dumpster. Architectural services were donated and KMF Construction was contracted to build out the space according to the architectural designs. An IFF loan was secured for build out bridge with a fundraising campaign. A Go-Fund-Me campaign and Move Ambassadors campaign was also initiated and together raised $32,000 to meeting the $64,000 actual dollar cost of the project goal.
A Demolition Weekend was scheduled at the end of April and included 12 volunteers gathered from Running Rebels, KMF Construction and Pieper Power. EXYOMKE continued to work on the space preparing it for a painting weekend in early June, meanwhile rehearsing and preparing for their Big Show performed annually at the historic Milwaukee Theatre. This year's exuberant show was called SOUL and was held on May 4. It featured over one hundred dancers, singers, spoken-work artists and musicians of all ages who performed in front of an enthusiastic audience and their largest to date.
With the building project underway at the same time, additional in-kind gifts were obtained from Grainger including hardware items, fans, door handles as well as a $10,000 donation for flooring costs, painting discounts and donated sinks. These were all necessary elements in creating the new EXYOMKE home. The official move in date to their new home was on June 21, with final inspections happening on June 29. Signs were attached to the building in July and their first Summer Arts Camp was held that same month.
Right from the beginning this project was a large, collaborative effort that was both inspiring and meaningful to everyone who participated in it. With over 30 volunteers, eight partner organizations, 254 donors and countless volunteer hours, the successful completion of moving into their new offices/studio/performance space is a reflection of the growth of Express Yourself Milwaukee, its ongoing support of Milwaukee's youth, its ability to collaborate with partner organizations as well as its continued commitment to practice fiscal responsibility. The overall project total was $68,000. EXYOMKE has successfully raised $42,856 and is 30% ($25,000 more to raise) of reaching their final fundraising goal for the building project.
Patricia Cramer with Grainger Inc. and EXYO MKE Board Member commented that, "Express Yourself Milwaukee inspires me to get more involved in the Milwaukee community and has given me an outlet to do so. I enjoyed working side-by-side with the Express Yourself team, Grainger co-workers and other members of the community on this project, as we watched the new space come to life and embody the essence of the Express Yourself mission. With the help of a product donation from Grainger and a grant from The Grainger Foundation, an independent, private foundation, this new space is something the entire community can enjoy for years to come. I look forward to even more opportunities to partner with Express Yourself in the future, as we continue to work to make a difference in the Milwaukee community."
Frederick Bruhn, retired architect Veterans Administration, Milwaukee said, "Working with an organization with a positive attitude like Express Yourself Milwaukee could only lead to both a functional and positive design experience."
"I love working with nonprofits like Express Yourself Milwaukee because they have the power to transform the lives of young people – and through them, to transform the communities in which they work," says Sue Eick, IFF Director of Lending for Wisconsin. "The co-location with Running Rebels adds synergy, as the programming and missions of the two organizations complement each other. What's more, the community benefits from a larger variety of youth programs in their neighborhood. These organizations are stronger together, and the neighborhood is stronger too."
Mark Willms, Pieper Power/EXYOMKE Advisory Board and General Project Manager for the new studio project added, "I like what the organization Express Yourself stands for. They strengthen the community by building a strong commitment to a high quality of life for the area youth. I saw the old space and it was not adequate for their needs –Express Yourself needed more space. The costs to remodel the new space would be expensive and I wanted to get involved, to help make an impact. One of Pieper's core values is a Servant's Heart. Pieper has three divisions that had the resources to help: heating and air conditioning, plumbing and electrical. The new space is amazing; I am glad we were part of making their dream a reality."
ABOUT EXPRESS YOURSELF MILWAUKEE 
Founded in 2003, Express Yourself Milwaukee immerses at-risk young people in the arts, where they find a powerful tool for self-expression, uncover inner strength and deepen connection with others. They serve young people between the ages of 7 and 21, 95 percent of whom are low-income, and 50 percent are known to delinquency and court services. Each year, more than 1,100 young people participate in their programs.
Through music, dance, theater and visual arts, Express Yourself Milwaukee brings much-needed joy to Milwaukee youth whose lives are affected by adversity and challenge. The creative approach that Express Yourself Milwaukee takes through its arts-based activities teaches young people valuable long-term skills that can change their lives in positive and impactful ways. In a safe and supportive environment, Express Yourself youth experience vital growth, setting them on a path toward becoming active contributors to their community.
For more information, visit www.exyomke.org.
Mentioned in This Press Release
Recent Press Releases by Express Yourself Milwaukee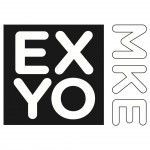 Dec 10th, 2019 by Express Yourself Milwaukee
Farewell Celebration includes Six Pop-Up performances around Milwaukee and a Finale Show and Celebration at EXYOMKE Studio from 5:30 – 7:30 p.m.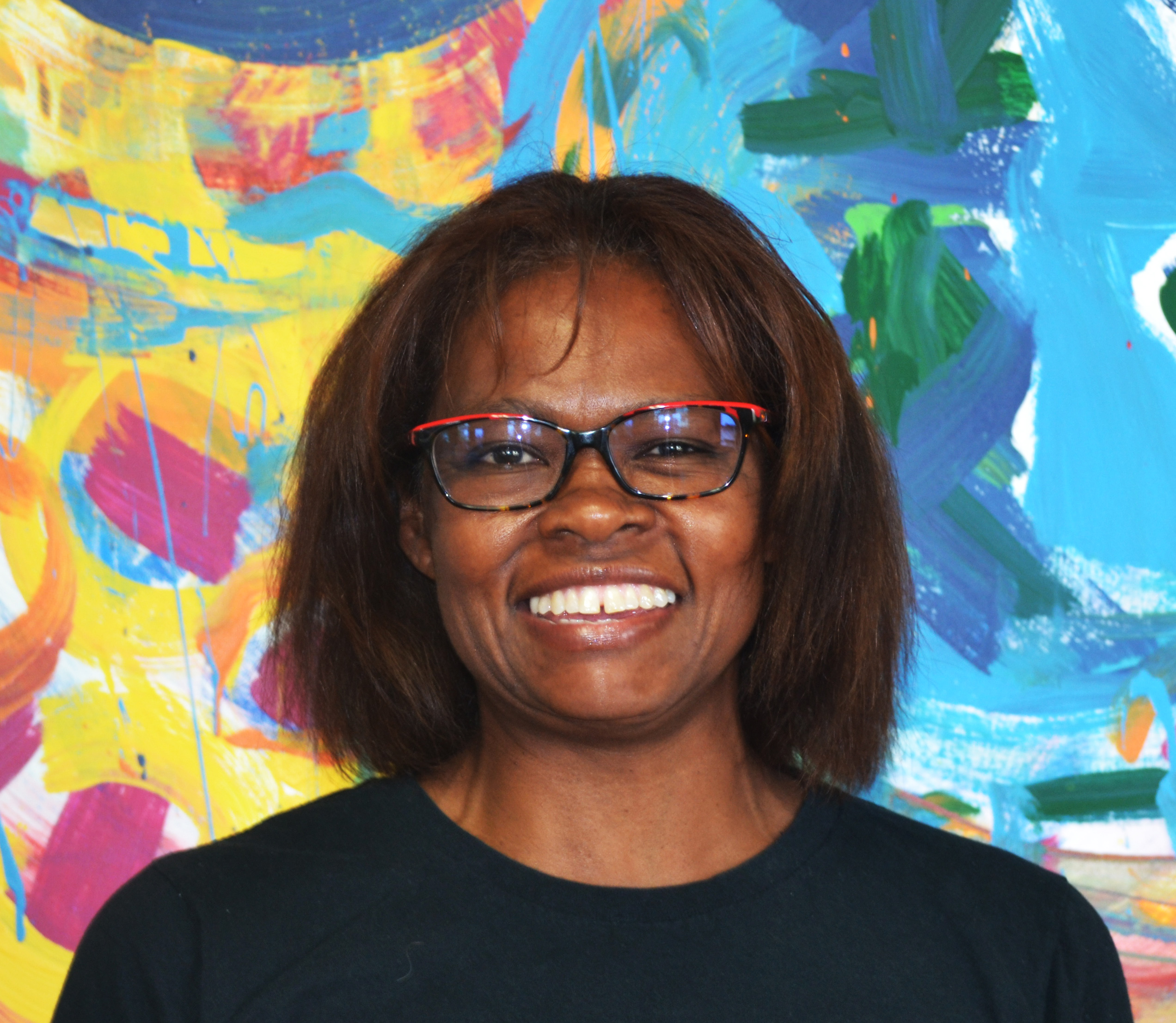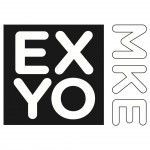 Apr 24th, 2018 by Express Yourself Milwaukee
EXYOMKE selects a different theme each year to focus their creative work on that culminates in a large-scale final public performance.