Press Release
Ex Fabula celebrates a "Game Changer" of a season
Speaking of game changers, this will be the first ALL STARS event held at the Pitman Theatre on the Alverno College campus.
Milwaukee, WI  – May 1, 2016    On Saturday May 14 at 7:30 pm, Ex Fabula will wrap up its seventh season with their annual ALL STARS event. The evening's tellers – who were voted Audience Favorite at StorySlams earlier this year – will return to the stage to share new, ten-minute stories on the theme, "Game Changer." Confirmed storytellers include Elaine Maly, Eric Nelson, Molly Snyder, Jeanette Arellano, and Ryan Webster.
While audience members will have a chance to vote for a Season 7 Audience Favorite, the event's true purpose is to strengthen community bonds through the art of storytelling. As such, audience members are invited to share their stories via UltraShorts — brief, personal stories written on slips of paper and read onstage by the emcee.
Attendees can expect to hear a wide variety of "Game Changer" stories over the course of the evening. "This theme could go a lot of difference ways: sports, deal breakers, accidents. I suspect we'll hear some pretty dramatic stories!" said Executive Director Megan McGee. "The theme is especially appropriate, given that Season Seven has been something of a Game Changer for us. In the fall, we launched the Ex Fabula Fellowship, a new initiative that leverages personal stories to inspire community led dialogue about race. Then this spring, we held the first English to Spanish bilingual StorySlam in the United States. It's been very challenging yet rewarding!"
Speaking of game changers, this will be the first ALL STARS event held at the Pitman Theatre on the Alverno College campus. "We partner with venues all over the city in order to help our audiences explore and celebrate Milwaukee's many wonderful neighborhoods," said McGee. "Our Terminal Milwaukee project finale was at the Pitman back in April 2012, so it will be nice to be back."
$15 General Admission tickets are currently available at www.exfabula.com; sales will close at noon on Saturday May 14; if tickets remain, they will be available for purchase when doors open at 6:30 pm. Advance tickets are highly recommended.
Mentioned in This Press Release
Recent Press Releases by Ex Fabula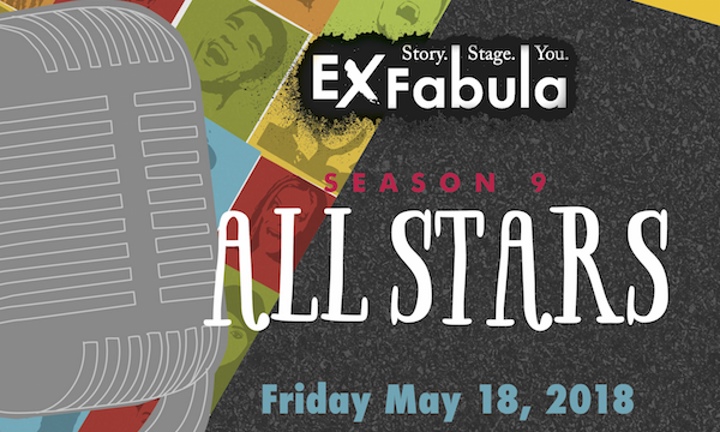 Apr 26th, 2018 by Ex Fabula
Ex Fabula gets meta at the Season 9 ALL STARS event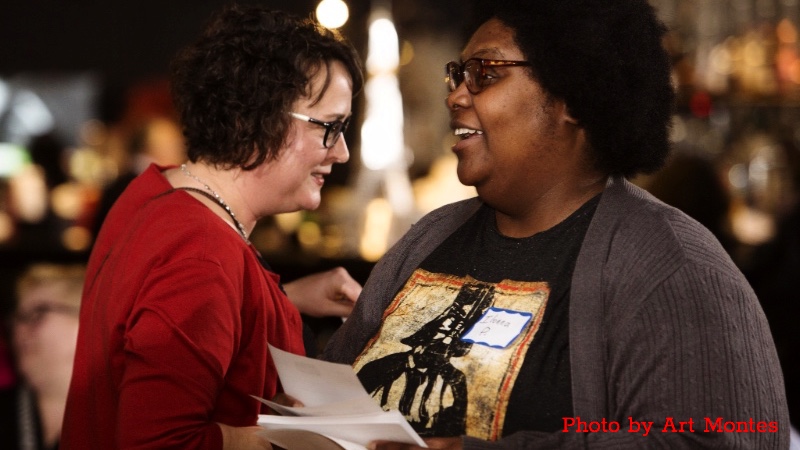 Feb 22nd, 2018 by Ex Fabula
"Karma" is the theme of competitive community storytelling event on March 7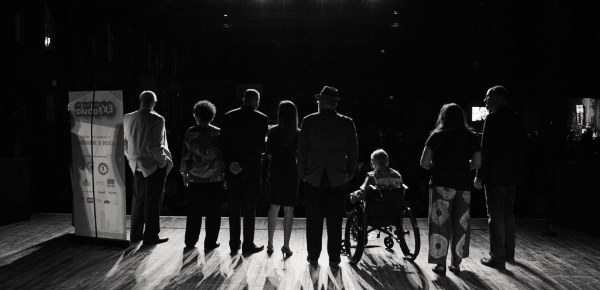 Jan 9th, 2018 by Ex Fabula
Community members from various Ex Fabula collaborations will be featured as storytellers.