Press Release
EUA Promotes Excellence
These promotions will aid the recipients in elevating the potential of the people they serve.
MILWAUKEE, WI – Eppstein Uhen Architects (EUA) is happy to announce the promotions of twelve employees within the firm to various positions, working across several different markets. These promotions will aid the recipients in elevating the potential of the people they serve. EUA saw continuous growth in clients, projects and staff in 2016; the following employees have earned promotions through their dedication to help this growth through excellent client satisfaction, leadership, professional development, and industry knowledge and experience:
Bob Norman – Principal Human Resources Director Bob Norman has been promoted to Principal. As a certified Professional of Human Resources, Bob also holds a BS in Electrical and Computer Engineering as well as a Master of Architecture. After a successful career as Project Manager in EUA's Public and Education studio, he seized the opportunity to head the firm's human resources efforts nine years ago. Bob's love for architecture, people and EUA guides him during his day-to-day activities as he recruits new employees and promotes staff development. Bob has been with the firm for 19 years.
Eric Romano – Principal EUA's Workplace Studio Director Eric Romano has been promoted to Principal. With more than 18 years of experience on over 450 projects, Eric applies his talents as listener, translator and facilitator to workplace projects. Clients and team members appreciate Eric's passion for great design, process, and sustainability to achieve highly effective workplace solutions. Eric has overseen projects for Acuity Insurance headquarters, the ABB Software Headquarters, Corvisa Services, the Milwaukee Bucks Corporate Offices, Johnson Controls, the Menasha Corporation, and Manpower Group, among many others.
Paul Stefanski – Principal As a Senior Design Architect and Program/Planner, Paul Stefanski is an integral part of the firm, earning him the promotion to Principal. In his 9 years at EUA, Paul has become an expert in Healthcare design, completing more 170 healthcare projects across the Midwest. His recent work has focused on developing knowledge management processes for use in architectural practice, innovative applications of Building Information Modeling (BIM), and the visual display of quantitative information. Paul's innovative spirit and passion for evidence based design and sustainable environments raises the bar for his clients and peers.
Diane Smith – Associate EUA's Practice Leader, Diane Smith, has been promoted to Associate. Diane's leadership brings together business development and marketing to meet strategic firm goals. With proven success of over 25 years in national and international markets, she uses her extensive background in financial evaluation and efficiency planning as well as healthcare and science/technology programming to lead expansion at EUA. She works to set a highlevel vision for EUA's expansion in the healing, learning, living and workplace markets through strategically evaluating and defining new opportunities.
Bob Morris – Associate As a Senior Design Architect, Bob Morris has worked on a wide array of K-12 projects, but is especially well-versed in the educational environment. His knowledge of both educational methodologies and building technologies allows him to develop environments that are creative and efficient. He has been with the firm for 12 years and has been promoted to Associate.
Todd King – Associate Senior Project Architect, Todd King, has been promoted to Associate. Todd has been with the firm for 12 years as part of EUA's Living Studio. He has work on a variety of building types and has extensive experience in Senior Living and Multi-Family housing. Some of Todd's most notable projects include Oklahoma Methodist Manor in Tulsa, Oklahoma, Harbor Chase Retirement Associates in Shorewood, WI, and Jewish Family Services' Deerwood Crossing in Milwaukee, WI.
Ryan Staude
– Associate Ryan Staude has been with the firm for 16 years. In this time, he has been part of the EUA Living Studio, working in the Multi-Family, Senior Living and Mixed-Use markets. His experience has given him the tools to deliver successful projects. As Project Manager, he is actively involved in all phases of his projects. He has been promoted to Associate.
Jon Robelia – Associate Project Architect Jon Robelia has been promoted to Associate. Jon has been with the firm for 2 years, serving clients out of the Madison office. He has experience working on projects across all areas of EUA market expertise. Recently, Jon was part of the team to renovate the Madison Fire Department Administrative Offices and Fire Station #1, which earned LEED Gold Certification.
Justo Banaag – Associate Senior Project Manager Justo Banaag has been promoted to Associate. As a Workplace market expert, Justo has over 270 corporate projects under his belt, working with companies across the nation including Baird, Northwestern Mutual, Menasha Corporation, HarleyDavidson, WE Energy, Kohler, Johnson Controls, and the Milwaukee Bucks.
Molly Dunlap – Project Manager Molly has extensive experience at EUA, providing leadership on projects seeking LEED certification, earning her the promotion to Project Manager. Molly serves most often as the LEED Project Administrator, and is also involved as the design team LEED and sustainability consultant throughout a project. She is based in the EUA Madison office and has been with the firm for 5 years.
Nico Sanchez – Project Architect Coming to EUA from Chicago, Nico has been part of the Workplace Studio for 1 year. He has been promoted to Project Architect.
Luis Tejeda – Project Specialist Luis has been with EUA for 3 years as part of the Workplace Studio. He has been promoted to Project Specialist.
Eppstein Uhen Architects (EUA) is best known for designing environments that elevate people's potential. More than 185 employees in Milwaukee, Madison and Des Moines demonstrate unparalleled commitment to the markets, communities and clients they serve. The respected 109-year old firm specializes in several markets including workplace, healthcare, education, senior living, student housing and mixed-use. For additional information, please visit the firm's website at eua.com.
Mentioned in This Press Release
People
:
Bob Morris
,
Bob Norman
,
Diane Smith
,
Eric Romano
,
Jon Robelia
,
Justo Banaag
,
Luis Tejeda
,
Molly Dunlap
,
Nico Sanchez
,
Paul Stefanski
,
Ryan Staude
,
Todd King
Recent Press Releases by Eppstein Uhen Architects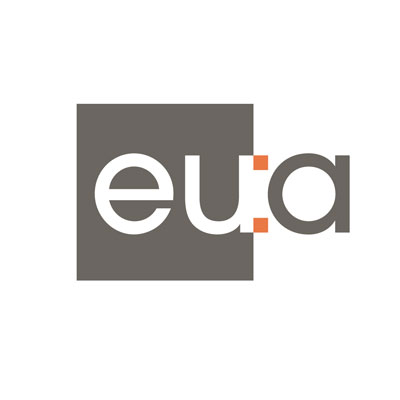 Dec 1st, 2021 by Eppstein Uhen Architects
Integrating the two firms gives EUA a stronger national footprint and provides additional resources and service offerings to clients of both firms