Press Release
Elevating the Next Governor of Wisconsin; Wisconsin's Choice Campaign Narrows Field to Nine Candidates in Endorsement Process
Thousands vote in poll to find people's champion to challenge Scott Walker and win
MILWAUKEE — Wisconsin's Choice — a joint project of Our Wisconsin Revolution and Wisconsin Working Families Party —  announced the results of the campaign's first round vote. The poll narrowed the field of Democratic gubernatorial candidates the campaign will continue to consider backing from eleven to nine. Thousands of Wisconsinites voted in the online poll. In the crowded gubernatorial field, Wisconsin's Choice is seeking to elevate a "People's Champion" who can take on Scott Walker agenda and win.
The nine candidates that received the most votes in the first round of polling are Tony Evers, Matt Flynn, Andy Gronik, Mike McCabe, Mahlon Mitchell, Kelda Roys, Paul Soglin, Kathleen Vinehout, and Dana Wachs.
"For many of us voters here in Wisconsin, the number of candidates in the race is overwhelming. We want to use this campaign to help people learn more about the candidates and narrow in on their choice, bringing grassroots energy to the race for Governor, " said Sarah Lloyd, Our Wisconsin Revolution Co-Chair.
Wisconsin's Choice is hosting a series of three votes to identify a People's Champion. The groups contend that elected officials in Wisconsin have lost their way, and that what is needed is a candidate who will fight for the many, not just the few. Wisconsin's Choice is hosting candidate forums around the state; more than 1000 people have already attended events in Stevens Point, Milwaukee, and Kenosha.
"The Wisconsin's Choice campaign is about coming together. By hosting forums that give residents the opportunity to engage directly with the candidates, we are building commitment and enthusiasm needed for a People's Champion to win in November. We chose to put our shared values on center stage. This election is about putting the people of Wisconsin first," said Marina Dimitrijevic, executive director of the Wisconsin Working Families Party.
In the next round of voting — from June 4 – 7 — participating Wisconsin residents will vote to narrow the field from nine candidates down to four. In order to participate in the second round vote, participants must pledge to take one volunteer action in support of the final four candidates. The campaign is utilizing ranked choice voting through all three rounds. Voters are encouraged to rank the candidates, rather than simply choosing one favorite candidate.  Between now and the next vote, Wisconsin's Choice will host forums around the state, as well as help residents to host house parties. Forums put on by the campaign have centered affordable healthcare, raising workers' wages, and protecting the environment as key issues.
Mentioned in This Press Release
People
:
Andy Gronik
,
Dana Wachs
,
Kathleen Vinehout
,
Kelda Roys
,
Mahlon Mitchell
,
Marina Dimitrijevic
,
Matt Flynn
,
Mike McCabe
,
Paul Soglin
,
Sarah Lloyd
,
Scott Walker
,
Tony Evers
Recent Press Releases by Wisconsin Working Families Party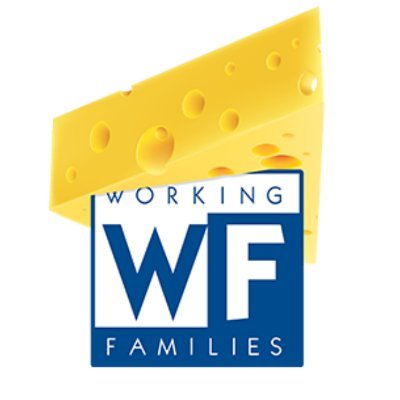 Apr 6th, 2021 by Wisconsin Working Families Party
Building on the Energy of 2020, Grassroots Political Group Helps Elect Progressive Activists, Organizers, Educators, and Public Education Graduates Across the State