Press Release
East Town Association COVID-19 Annoucement
MILWAUKEE – April 23, 2020 –
East Town Association Supporters,
For nearly 40 years, East Town Association, a non-profit organization, has been dedicated to community development through both large events and small member gatherings; a catalyst for growth within the Milwaukee and arts community, providing needed mid-size venues for up-and-coming local artists at Bastille Days and Jazz in the Park; an invaluable asset for bars and restaurants in Southeastern Wisconsin; and has served as an incubator for small local businesses and farmers via our Cathedral Square Market.
We have watched and waited to see where this summer is heading and what measures are necessary for us to mitigate any concerns and challenges for hosting large gatherings of people. With guidance from our elected officials, Board of Directors, and community leaders we have made the difficult decision not to host events in June and July and pursue future dates for all events including: Thursday night Jazz in the Park concerts, Saturday morning Cathedral Square Markets, and the Bastille Days Festival which was scheduled for July 9th-12th. We are currently working on alternative dates and options to host our world class Bastille Days event in the Fall, pending any future developments due to the COVID-19 pandemic. The health and welfare of the community is our number one priority and we will do our part to keep the best interests of our attendees and vendors in mind.
In light of this decision, we invite you to join us for our Virtual
Madison Medical Affiliates
Storm the Bastille run July 9-12! Madison Medical's generous support will keep us Storming from home. Online registration will open Friday, May 1. The $25 registration fee will include a run bib and our commemorative long sleeve t-shirt, shipped to your door. Your participation supports our organization's mission and our continued efforts to navigate the challenges of planning events in the current landscape. We encourage you to share selfies, track and record your time, and connect with us and our beloved Bastille Days partners digitally. We look forward to seeing you all sporting the 2020 Storm the Bastille shirts at a rescheduled event this Fall.
Madison Medical Affiliates is a medical practice that serves the downtown Milwaukee community, as well as southeastern Wisconsin. Many of its physicians have been recognized among Milwaukee's top doctors by patients, peers and the media. Madison Medical has 10 clinic locations throughout the Milwaukee area—one happens to be on Cathedral Square Park. Madison Medical Affiliates is affiliated with Ascension Medical Group.
If you love the work we do, and find yourself in a position to donate to help sustain our organization, we would be greatly appreciative: our online donation page can be found at www.easttown.com/donate. The events we will not be holding in June and July sustain our community-based work year round, and the impact both on our organization and on small businesses dependent on these events will be felt deeply.
Please don't hesitate to reach out to us with any questions. You can reach us at events@easttown.com. Follow us on social media and subscribe to our newsletter to stay up to date on the latest decisions and engagements from East Town Association.
We will miss seeing you all bring Cathedral Square Park to life this summer, but look forward to returning later this year.
Executive Director
Events & Marketing Manager
ABOUT EAST TOWN ASSOCIATION
East Town Association, Inc. is a membership-based nonprofit organization whose mission is to use its events and programs to cultivate a vibrant community experience, enhancing the neighborhood image and appeal, and preserving and celebrating our rich heritage.
Mentioned in This Press Release
Recent Press Releases by East Town Association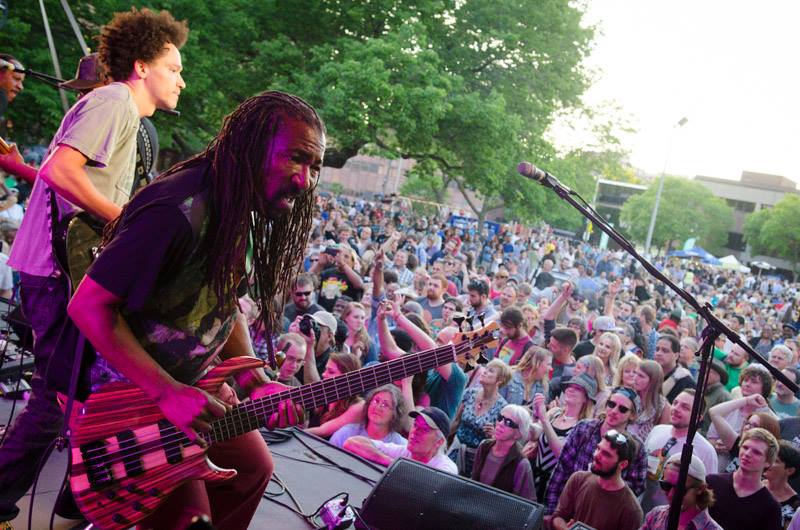 Jun 27th, 2022 by East Town Association
Free summer concert series in Cathedral Square Park 'Jazz's up' this year's Lineup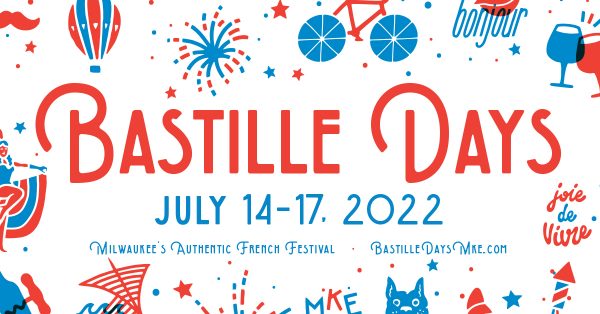 Jun 13th, 2022 by East Town Association
Four-day French festival and museum events bring Joie de vivre back to MKE